How Vietnam Visa Works
Just a few steps fill in online form, you are confident to have Vietnam visa approval on your hand.
Apply for Vietnam Visa
No documents to send off. No need to stand in line at the consulate.
Vietnam Electronic Visa (Vietnam e-Visa)
To apply for Vietnam e-Visa online. You are required to enter the exact personal information of the applicant(s)
You need to:
Fill all required information in the application form.
Upload portrait photo (Looking straight, NO glasses, NO hat or overhead) and passport data page image.
Confirm and pay for the fee. Settle the payment for 1 time only via OnePay, Stripe, or PayPal and wait for time to get visa as the processing option 1-3 working days.
Get e-Visa and enter Vietnam. The e-Visa will send via email and just need to print out or show on smart phone for code to enter Vietnam without any extra fee.
Notes: All information must be exact if you don't want any troubles (arrival date, ports).
The e-Visa fee is non-refundable for any reasons due to the Government terms.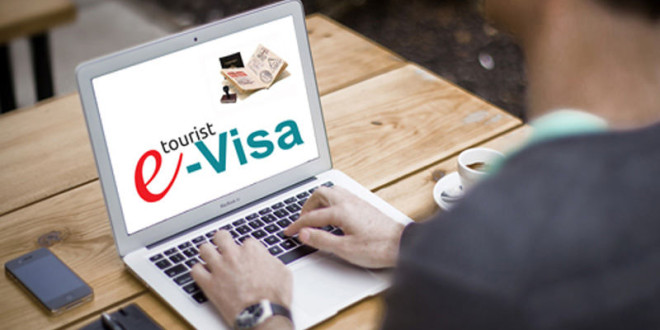 Long-term Business Visa
Long-term Business Visa can get at the airport or the Vietnam Embassy nearby your location.
Processing time: 7 working days after getting all required documents
What we do as:
Fill all documents required: NA2, NA16, Explanation letter, Introduce letter, …
Help you to get the visa in time.
You must prepare:
Invitation letter from company or organization in Vietnam.
Passport scan with company stamp.
Notarized business license copy.
The staff of your company in Vietnam who has contract with this company/organization will present at the Immigration office.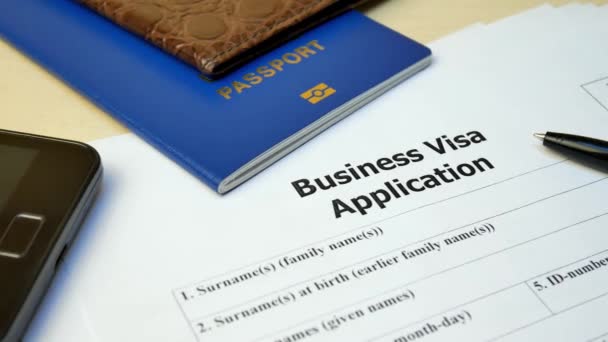 Livio Rodrigues Passos

Brazil

2nd nacionalidade and 2nd. Passport

Dec 02, 2023

I'm Brazilian and I have a 2nd. nationality (Portugal). In the form I informed that I have a 2nd. valid passport (Portugal) and completed the Portuguese passport details.

I will travel using only the Brazilian passport. I requested the visa for the Brazilian passport.

Question - How did I inform a 2nd. nationality and a 2nd. valid passport (from Portugal), will I have to show both passports when entering Vietnam?

Or can I only show the Brazilian one despite also giving information from the Portuguese passport?

Vietnam Evisa Support

Dec 04, 2023

Dear Mr. Livio Rodrigues Passos,

Thank you for choosing our service.

We got your application, you applied for the E-Visa with the Brazil passport. Therefore your E-Visa will be issued with the Brazill passport information specified on.

When you enter Vietnam, you only need to show your Brazil passport with the E-Visa to Immigration Officer to enter Vietnam.

It is not required to show your 2nd valid passport upon arrival. The Immigration department only need the information of your 2nd passport to process your E-Visa online.

Regarding your application, Please re-send us your passport data page image via Visa@vietnam-evisa.org. The photo you uploaded on the application form is blurry.

Best regards,

Heidi Phan (Ms.)

VISA FOR 12 GUESTS

Sep 20, 2023

Hi We are a group of 12 Adullts visiting vietnam for 10days, is there a way we can apply for all in one go or do we need to apply individually.

Vietnam Evisa Support

Sep 20, 2023

Dear VINOD REDDY,

Thank you fro your attention to our website.

For the group of 12 persons, you can apply all in one application form.

Please go to this link to apply https://www.vietnam-evisa.org/apply-visa.html

Or if you find it is difficult to complete the form for 12 persons, you can send us all information via visa@vietnam-evisa.org.

Best Regards,

Heidi Phan (Ms.)

Kids Visa and type of Visa

Sep 03, 2023

Hi, I have couple of following queries :
1. While applying my visa, I have added names and photographs of my kids <14 years ( 4 and 10 yrs ). Paid the visa fees for 3 persons. But it did not ask Passport numbers for my kids. Do, I need to separately apply visa for kids?
2. We entering and exiting from Hanoi airport and will be visiting Hanoi, Ninh Binh and Phu Quoc. Do I need multiple entry visa or single entry visa?
Please clarify. Thanks.

Vietnam Evisa Support

Sep 04, 2023

Dear Mayank Vaish,

Thank you for your attention to our website.

We would like to answer your queries below:

If your Kids are < 14 years olds and have their own passport, It is required to get the Visa for them separately. If they dont have their own passport, theirs are attached on parent's passport, you dont need to apply for the separate Visa for them.
The visit at Hanoi, Ninh Binh and Phu Quoc are by internal flight in Vietnam, so you just need the Single-entry Visa. If during this period, you would leave and reenter Vietnam, you will need the multiple-entry Visa.

Best Regards,

Heidi Phan (Ms.)

2 city visit

Aug 28, 2023

My wife and I will be cruising the far east on Norwegian Cruise lines with two stops in Vietnam on two separate days. On Jan 19 2023 we will be visiting Ho Chi Minh City, then on Jan 20 we will be visiting Nha Trang. Do we only require one single visa each or 2 single visit visas.

Vietnam Evisa Support

Aug 28, 2023

Dear Roy Berry,

Thank you for your attention to our website.

According to your itinerary, You need the multiple-entry Visa.

Canada passport holders can apply for the E-Visa which has valid for multiple entries at this link https://www.vietnam-evisa.org/apply-visa.html

Best Regards,

Heidi Phan (Ms.)

urgent visa

Apr 25, 2023

it is possible to get vietenam visa in emergency in 2 hour ? let us know even after 6 pm?

Vietnam Evisa Support

Apr 27, 2023

Dear Pradip nayak,

Thanks for your attention on our website.

We regret to inform you that we cannot reply to you sooner.

Emergency 2 hours/Super Rush processing time is available at the moment. You can apply at this link https://www.vietnam-evisa.org/apply-visa.html

If you need to apply for the E-Visa processing in 2 hours after 6 PM GMT+7 or on Holiday, kindly make the request via our email visa@vietnam-evisa.org.

If you have any questions or requests, please feel free to contact us.

Best Regards,

Heidi Phan (Ms.)
Short term business e-visa

Apr 05, 2023

Hi, I'm interested in applying for a business e-visa for six days in Vietnam. I note at the beginning of the application it states "To get a business visa now, you are REQUIRED to have Sponsor Company in Vietnam." I have now completed the application form but nowhere does it ask me for sponsor company details. Could you please explain what is required here?
Thank you.

Vietnam Evisa Support

Apr 07, 2023

Dear Carly,

Thanks for your attention to our website.

We would like to confirm to you that to apply for Business E-Visa, it is not required the Sponsor Company in Vietnam at the moment.

So you can ignore that notification, and proceed with your business E-Visa application.

Best Regards,

Heidi Phan (Ms.)

Visa requirements

Mar 17, 2023

what are the visa requirements for UAE residents? knowing that I have Algerian passport

Vietnam Evisa Support

Mar 18, 2023

Dear Yasmine,

Thanks for your attention on our website.

We would like to inform you that we cannot process Visa with your nationlaity.

Please contact the Vietnam Embassy in UAE for assistance.

Best Regards,

Heidi Phan (Ms.)

Diana and Stuart Shelton

United States of America

Insurance?

Feb 22, 2023

Do we need to purchase any insurance plan before we enter Vietnam?

Vietnam Evisa Support

Feb 28, 2023

Dear Diana and Stuart Shelton,

Thanks for your attention on our website.

We would like to inform you that at Travel insurance is not required to enter Vietnam at the moment.

You only need your valid passport and Visa to enter Vietnam.

Best Regards,

Heidi Phan (Ms.)

Diana and Stuart Shelton

United States of America

Need visa to coe visit your country for 10 days

Feb 22, 2023

What are the requirements to enter Vietnam? And what is the cost for 2 people?

Vietnam Evisa Support

Feb 28, 2023

Dear Diana and Stuart Shelton,

Thanks for your attention on our website.

We would like to enter Vietnam, you need your passport which is valid at least 6 months and the Vietnam Visa.

USA passport holders can apply for eVisa. The eVisa fee is 79 USD/per person

To apply for the eVisa, please go to this link https://www.vietnam-evisa.org/apply-visa.html

Best Regards,

Heidi Phan (Ms.)

Vietnam E-visa

Feb 21, 2023

I am a Bahraini, Can I apply for a visa through this website? Please let me know the eligibility. Thank you

Vietnam Evisa Support

Feb 28, 2023

Dear Khaled,

Thanks for your attention on our website.

Please send us your passport scan via our email visa@vietnam-evisa.org, We will check and confirm to you via email.

Best Regards,

Heidi Phan
Isa Luzie Brodnjak

Germany

visa vietnam 33days

Jan 23, 2023

Hello,

me and my partner are travelling to vietnam in march. we planned to stay from 1st march to 3rd if april. we just found out that the tpurist visa is only for 30 days. what are our options?

Regards,
Isa Brodnjak

Vietnam Evisa Support

Feb 02, 2023

Dear Isa Luzie Brodnjak,

Thanks for your attention on our website.

1. We would like to inform you that Germany passport holders can apply for the E-Visa to enter Vietnam at the moment.

The validity of the E-Visa is 30 days (Single entry).

Germany passport holders are exempted from Visa for the stay less than 15 days.

2. If you want to stay from 1st March to 3rd April, you need to enter Vietnam 2 times, one on the E-Visa and one on Visa exemption.

The Visa cannot be extend at the moment.

To apply for the E-Visa with us, please go to this link https://www.vietnam-evisa.org/apply-visa.html

Best Regards,

Heidi Phan (Ms.)

Turism visa for 32 days

Jan 12, 2023

I can't apply on your site for a tourism visa for 32 days with multiple entries. Is it possible ? How should I do?
Thank you

Vietnam Evisa Support

Feb 02, 2023

Dear Ligier,

Thanks for your attention on our website.

We would like to inform you that at the moment we cannot process multiple entries Visa.

You can apply for 2 E-Visas to enter Vietnam 2 times.

Or, for the stay of 32 days, you - the France passport holder, can enter with E-Visa for the stay less than 30 days and reenter on Visa exemption for the stay less than 15 days.

To apply for the E-Visa with us, please go to this link https://www.vietnam-evisa.org/apply-visa.html

Best Regards,

Heidi Phan (Ms.)

Timothy

United States of America

Multiple visas

Nov 28, 2022

Hello. I would like to enter Vietnam for a few weeks then leave to Cambodia to go to Angkor Wat. Is it possible to get another eVisa if I need to re-enter Vietnam afterward?

Vietnam Evisa Support

Feb 02, 2023

Dear Timothy,

Thanks for your attention on our website.

We would like to inform you that the E-Visa has validity for Single entry, so if you want to enter Vietnam 2 times, you need to apply for the 2 E-Visas.

In this case, you need to get another eVisa to re-enter Vietnam afterward.

To apply for the E-Visa with us please go to this link https://www.vietnam-evisa.org/apply-visa.html

Best Regards,

Heidi Phan (Ms.)

Application

Nov 07, 2022

I accidentally submitted my application twice for Visa. Will this cause any problem? How can I delete one application?

Vietnam Evisa Support

Feb 02, 2023

Dear Vaanyaa Gauri,

Thanks for your attention on our webiste.

We would like to inform you that there is no any issues when you apply twice for Visa.

You can use one of them to enter Vietnam normally.

The E-Visa application once applied cannot be cancel and refund.

Best Regards,

Heidi Phan

ANASTASIOS EPITROPOU

Greece

Business Visa

Mar 19, 2020

I am willing to be self quarantine for 14 days upon arrival -

Vietnam Evisa Support

Apr 02, 2020

Dear ANASTASIOS EPITROPOU,

How can we help you about your case please ?

For any further details, please contact us at visa@vietnam-evisa.org or call us at +84.327.117.119

Regards,

Stepfano Tran (Mr.)
i do have 5 year visa exemption (spouse)

Mar 15, 2020

i do have visa exemption (spouse) i am travling to Vietnam New Delhi to Ho chi Minh on 1st april 2020 ,do u think there is problem during entry ? pls give me information because my trip is very important. thanks

regards


Vietnam Evisa Support

Apr 02, 2020

Dear Gurdeep Prashar,

Please email us your request.

For any further details, please contact us at visa@vietnam-evisa.org or call us at +84.327.117.119

Regards,

Stepfano Tran (Mr.)

Does the 30 days visa still approved and valid

Mar 14, 2020

i heard that vietnam custom is rejecting singaporeans from entry for tour as of march 15 is it true ?

Vietnam Evisa Support

Apr 02, 2020

Dear LIN,

Thanks for your concern,

It is informed that due to the COVID-19 outbreak recently, The Vietnam Government will deny all of Nationalities.

Please cancel your trip and wait until everything is getting better.

Best Regards.

Stepfano Tran (Mr. )

About DN category visa

Mar 14, 2020

Hi sir/mam i got DN category visa for vietnam in January 23.The agency tell me that it is work permeate visa.

Vietnam Evisa Support

Apr 02, 2020

Dear Nur karim,

How can we help you about your case ?

For any further details, please contact us at visa@vietnam-evisa.org or call us at +84.327.117.119

Regards,

Stepfano Tran (Mr.)

Esat Skrijelj

United Kingdom

visa

Mar 14, 2020

hi there,
we booked tickets PHUKET-DA NANG on 7th April and stay for 6 days. how we will apply for visa??

Vietnam Evisa Support

Apr 02, 2020

Dear Esat Skrijelj

Thanks for your concern,

It is informed that due to the COVID-19 outbreak recently, The Vietnam Government will deny to issue visa on arrival or evisa for ALL NATIONALITIES (even if they already had the approval letter)

This decision will be effective from 12:00 (noon), 15 March 2020 for 30 days, and not be applicable to entrants for diplomatic or official purposes,

Please cancel your trip and wait until everything is getting better.

Best Regards.

Stepfano Tran (Mr. )

Business Trip To Vietnam

Mar 13, 2020

I am Malaysian and will be travelling to Vietnam to conduct a training course to local company. Duration of stay is 5 days. Do i need apply a VISA?

Vietnam Evisa Support

Apr 02, 2020

Dear Patrick Ng,

Malaysia passport need a visa to enter the country at the moment.

It is informed that due to the COVID-19 outbreak recently, The Vietnam Government will deny to issue visa on arrival or evisa for ALL NATIONALITIES (even if they already had the approval letter)

This decision will be effective from 12:00 (noon), 15 March 2020 for 30 days, and not be applicable to entrants for diplomatic or official purposes,

Please cancel your trip and wait until everything is getting better.

Best Regards.

Stepfano Tran (Mr. )
Visa Fee

Mar 13, 2020

I am Ugandan and I want to get Vietnam working visa. how much does it cost me to get working visa and I my legeable as ugandan to work in Vietnam as well as teaching English? I am degree holder with I've 8 years of work experience with humanitarian agencies.

Vietnam Evisa Support

Apr 02, 2020

Dear Ochodio Moses,

Thanks for your concern,

It is informed that due to the COVID-19 outbreak recently, The Vietnam Government will deny to issue visa on arrival or evisa for ALL NATIONALITIES (even if they already had the approval letter)

This decision will be effective from 12:00 (noon), 15 March 2020 for 30 days, and not be applicable to entrants for diplomatic or official purposes,

Please cancel your trip and wait until everything is getting better.

Best Regards.

Stepfano Tran (Mr. )

extend visa while in Vietnam

Mar 13, 2020

Hi. i arrived to Vietnam on 1 month visa at February the 19th. I can stay here until Mars the 18th. i need to stay one more week. how can i extend the visa?
thank you

Vietnam Evisa Support

Apr 02, 2020

Dear Moshe,

Thanks for your concern,

Due to the virus outbreak we temporarily suspended process Viet nam extension at the moment. Please try from travel agent near your place or vietnam immigration for more details.

Best Regards.

Stepfano Tran (Mr. )

Mary Wooler

United Kingdom

Visa approval letter

Mar 13, 2020

I have already emailed you a few days ago and I am still waiting on a reply.
The question is can I still get a Visa approval letter. I need one as the Vietnam Embassy in London won't issue a visa without the letter.
I await your reply. Thank you.
M. Wooler


Vietnam Evisa Support

Apr 02, 2020

Dear Mary Wooler,

Thanks for your concern,

It is informed that due to the COVID-19 outbreak recently, The Vietnam Government will deny to issue visa on arrival or evisa for ALL NATIONALITIES (even if they already had the approval letter)

This decision will be effective from 12:00 (noon), 15 March 2020 for 30 days, and not be applicable to entrants for diplomatic or official purposes,

we can not process any approval letter at the moment.

Please cancel your trip and wait until everything is getting better.

We apologize for any inconvenience this may cause.

Best Regards.

Stepfano Tran (Mr. )

Tourist visa

Mar 13, 2020

I living in China mainland and I like to come to see F1 race. I wondering because I am Finnish, but living in China if it possible get to visa to Vietnam?

Vietnam Evisa Support

Apr 02, 2020

Dear Ismo Seeve,

It is informed that due to the COVID-19 outbreak recently, The Vietnam Government will deny to issue visa on arrival or evisa for ALL NATIONALITIES (even if they already had the approval letter)

This decision will be effective from 12:00 (noon), 15 March 2020 for 30 days, and not be applicable to entrants for diplomatic or official purposes,

Please cancel your trip and wait until everything is getting better.

Best Regards.

Stepfano Tran (Mr. )

Italy + Brazilian Visa

Mar 13, 2020

Hi,
I am Brazilian but I have Italian Citizenship.
I applied for the visa with my Italian Passport almost 1 month ago.

I would like to ask if I will have any problem at the immigration, as I saw the news saying that all the Italians Visa was cancelled.

Should I apply for another visa as a Brazilian citizenship?

Could you please advise us the best way to proceed.
Thank you.

Vietnam Evisa Support

Apr 02, 2020

Dear Taiene Lisotti,

It is informed that due to the COVID-19 outbreak recently, The Vietnam Government will deny to issue visa on arrival or evisa for ALL NATIONALITIES (even if they already had the approval letter)

This decision will be effective from 12:00 (noon), 15 March 2020 for 30 days, and not be applicable to entrants for diplomatic or official purposes,

Please cancel your trip and wait until everything is getting better.

Best Regards.

Stepfano Tran (Mr. )
Visa to vietnam

Mar 12, 2020

Hi there,

My family and I are British, but we live in Singapore and have not been to the UK since November last year. How should we get a visa to visit Vietnam in April?

Thanks,

Jake

Vietnam Evisa Support

Apr 02, 2020

Dear JAKE

It is informed that due to the COVID-19 outbreak recently, The Vietnam Government will deny to issue visa on arrival or evisa for ALL NATIONALITIES (even if they already had the approval letter)

This decision will be effective from 12:00 (noon), 15 March 2020 for 30 days, and not be applicable to entrants for diplomatic or official purposes,

Please cancel your trip and wait until everything is getting better.

Best Regards.

Stepfano Tran (Mr. )

Travel restrictions due to coronavirus

Mar 12, 2020

Dear Sir/Madam,
I am a Nepalese citizen, currently living in India. Based on my current knowledge many of tourist sites in Vietnam like the Halong bay has been closed due to Coronavirus. I was planning to visit Vietnam during 1st week of April and wanted to know there are any travel restriction/visa rejection for citizens from Nepal/India. Please note, I have already made my flight bookings and wanted to know if its possible to cancel my trip.

Vietnam Evisa Support

Apr 02, 2020

Dear Bikram Lath,

It is informed that due to the COVID-19 outbreak recently, The Vietnam Government will deny to issue visa on arrival or evisa for ALL NATIONALITIES (even if they already had the approval letter)

This decision will be effective from 12:00 (noon), 15 March 2020 for 30 days, and not be applicable to entrants for diplomatic or official purposes,

Please cancel your trip and wait until everything is getting better.

Best Regards.

Stepfano Tran (Mr. )

Deadline for obtaining a visa

Mar 12, 2020

I have to come to Vietnam for 14 days from Sunday March 14, 2020.
With the new régulations in force we have to make visa urgently.
How long can it take to get a visa? Will we have it in time for our departure?
thank you

Vietnam Evisa Support

Apr 02, 2020

Dear SHAM-PING-CHEE,

It is informed that due to the COVID-19 outbreak recently, The Vietnam Government will deny to issue visa on arrival or evisa for ALL NATIONALITIES (even if they already had the approval letter)

This decision will be effective from 12:00 (noon), 15 March 2020 for 30 days, and not be applicable to entrants for diplomatic or official purposes,

Please cancel your trip and wait until everything is getting better.

Best Regards.

Stepfano Tran (Mr. )

Tourist Visa visiting from UK

Mar 12, 2020

Hello,
Are visas on arrival still granted to tourists travelling from the UK ? The UK Vietnamese embassy has stopped issuing them.
Thank you

Vietnam Evisa Support

Apr 02, 2020

Dear MR Darren.

It is informed that due to the COVID-19 outbreak recently, The Vietnam Government will deny to issue visa on arrival or evisa for ALL NATIONALITIES (even if they already had the approval letter)

This decision will be effective from 12:00 (noon), 15 March 2020 for 30 days, and not be applicable to entrants for diplomatic or official purposes,

Please cancel your trip and wait until everything is getting better.

Best Regards.

Stepfano Tran (Mr. )

Do i need a visa?

Mar 12, 2020

I'm planing to traveling from Thailand to Vietnam around mid April.
I heard news regarding to Covid - 19 that the government suspended visa for UK citizens.
I'm wondering if i can still apply for visa?
I live in Thailand not England. But I'm a UK citizen.


Thank you.


Vietnam Evisa Support

Apr 02, 2020

Dear MR Joshua Warren

It is informed that due to the COVID-19 outbreak recently, The Vietnam Government will deny to issue visa on arrival or evisa for ALL NATIONALITIES (even if they already had the approval letter)

This decision will be effective from 12:00 (noon), 15 March 2020 for 30 days, and not be applicable to entrants for diplomatic or official purposes,

Please cancel your trip and wait until everything is getting better.

Best Regards.

Stepfano Tran (Mr. )
Corona update for visa on arrival for indians

Mar 11, 2020

can you please update whether indians are allowed for visa on arrival and please update about the corona virus situation in the country is it safe to travel or not

Vietnam Evisa Support

Apr 02, 2020

Dear MR HITESH

It is informed that due to the COVID-19 outbreak recently, The Vietnam Government will deny to issue visa on arrival or evisa for ALL NATIONALITIES (even if they already had the approval letter)

This decision will be effective from 12:00 (noon), 15 March 2020 for 30 days, and not be applicable to entrants for diplomatic or official purposes,

Please cancel your trip and wait until everything is getting better.

Best Regards.

Stepfano Tran (Mr. )

No more visa for europeen

Mar 10, 2020

Hi, could you let me know if visa still availble or not, it seems that Vietnamese gouvernment do not give any more visa for europeen?

Tks

Vietnam Evisa Support

Apr 02, 2020

Dear Labbe A,

It is informed that due to the COVID-19 outbreak recently, The Vietnam Government will deny to issue visa on arrival or evisa for ALL NATIONALITIES (even if they already had the approval letter)

This decision will be effective from 12:00 (noon), 15 March 2020 for 30 days, and not be applicable to entrants for diplomatic or official purposes,

Please cancel your trip and wait until everything is getting better.

Best Regards.

Stepfano Tran (Mr. )

Please let me know how to get visa I am from Sri Lanka

Mar 09, 2020

Please let me know how to get visa I am from Sri Lanka
Possible to apply visa by online

Vietnam Evisa Support

Apr 02, 2020

Dear Zaheem

It is informed that due to the COVID-19 outbreak recently, The Vietnam Government will deny to issue visa on arrival or evisa for ALL NATIONALITIES (even if they already had the approval letter)

This decision will be effective from 12:00 (noon), 15 March 2020 for 30 days, and not be applicable to entrants for diplomatic or official purposes,

Please cancel your trip and wait until everything is getting better.

Best Regards.

Stepfano Tran (Mr. )

Visa Query for Indian passport holder

Mar 09, 2020

Hi. I have an Indian Passport and need to apply for Vietnam Visa. Is it possible to apply for an e-visa where I do not need to get a visa stamped on arrival and can just use the evisa to go through immigration? Please let me know which option to select?
thanks.
Regards,
Ranjeet

Vietnam Evisa Support

Apr 02, 2020

DEAR Ranjeet Singh

It is informed that due to the COVID-19 outbreak recently, The Vietnam Government will deny to issue visa on arrival or evisa for ALL NATIONALITIES (even if they already had the approval letter)

This decision will be effective from 12:00 (noon), 15 March 2020 for 30 days, and not be applicable to entrants for diplomatic or official purposes,

Please cancel your trip and wait until everything is getting better.

Best Regards.

Stepfano Tran (Mr. )

Buhari Amidu Adeniyi

Nigeria

Travel visa

Mar 09, 2020

Hello, I would like to make an enquiry on Vietnam Visa if possible I can apply for nonimmigrant visa. Thanks in anticipation

Vietnam Evisa Support

Mar 09, 2020

Dear MR BUHARI

Please contact Vietnam embassy near your location for Support

As Travel agent we could not process Vietnam visa with your Nationality

Best Regards.

Stepfano Tran (Mr. )
Rebecca Walker

United States of America

New entry point/early entry

Mar 09, 2020

My husband and I are Americans traveling from Cambodia. We have plans to enter Vietnam by bus and we already have a visa for the date and location of entry. However, we would like to see if we can come to Vietnam sooner and by plane into Ho Chi Mihn City. Is this fine with our current visas or would we need to reapply?

Thank you for your time.

Vietnam Evisa Support

Mar 09, 2020

Dear madam,

Please kindly apply visa on arrival if you want to Vietnam by airplane, You can not use the current E- visa to enter Vietnam by airport

Here your link : https://www.vietnam-evisa.org/apply-visa.html

Thanks and best regards,

Camellia Pham ( Ms.)

I got 5 years vietnam multiple entry Visa experts 2024

Mar 09, 2020

I'll go flight in Vietnam soon My passport is Australia but I born In Hong Kong in my Australia passport. Can I still entry to Vietnam

Vietnam Evisa Support

Mar 09, 2020

Dear sir/madam,

Thanks for your question,

May we know your current 5 years visa will start to valid from which date and the nationality in your visa is Hongkog or Australia?

Thanks and best regards,

Camellia Pham ( Ms.)

jubril ismael olanrewaju

Nigeria

To find enquiry

Mar 08, 2020


Good evening sir/ma
I am Jubril from Nigeria, I have Higher National Diploma Certificate and I want to come to Vietnam to teach English Language.
Please what are the requirement and procedures to get one year visa on arrival and work permit?
Hope to hear from you soon.
Best Regards
J.I.O.


Vietnam Evisa Support

Mar 09, 2020

Dear sir/madam,

Thanks for your question,

At the moment, visa on arrival and evisa is not applicable for Nigeria passport holders. Kindly contact Vietnam Embassy/Consulate in your living country to apply for a visa.

We apologize for any inconvenience this may cause

Thanks for contacting and visiting our website.

Camellia Pham ( ms)

Visa Related

Mar 07, 2020

Dear Sir/Mam,
If we issued request letter for 15th march but we can later I.e May. Than the request letter will be valid for that period or notm

Vietnam Evisa Support

Mar 09, 2020

Dear sir/madam,

Thanks for your question,

May we know type of visa which you want to apply?

Please note that, 1 month visa can stay 30 days and it will valid from the " entry date " which you filled in application form online

For example : if you put entry date for 1 month singel tourist visa is 1/3/2020 , your visa will valid from 1/3/2020 to 1/4/2020 , you can enter and exit in this period

Thanks and best regards,

Camellia Pham ( ms.)

Tourist visa for italians

Mar 07, 2020

Hi there,
I've heard that Vietnam Immigration stopped visa exemption program for italian passport holders.
I've been in Taiwan since December 14th and i havent been in Italy for more then 4 years, can you manage to get me a 1 month multiple entry visa for Vietnam?
Cheers

Vietnam Evisa Support

Mar 09, 2020

Dear sir/madam

Thanks for your question,

Vietnam Immigration stopped to issue for a visa exemption for italian passport holders cause Corona Virus

Please also this information :

South Korea/ Italia/ Iran and Passengers have flight directly from/ just transit at Southe Korea/ Italia will be forced to isolate at least 14 days when arriving at Vietnam airport .If they do not agree with that, they must fly back to their countries right away.

Thanks and best regards,

Camellia Pham ( ms.)
Last minute letter

Mar 07, 2020

Hello,

We have a trip booked to Vietnam, leaving tomorrow morning.

Since my boyfriend is from the UK and that our trip was not supposed to last more than 16 day he didn't need any pre approval letter.

Our flights just has been changed, meaning we are staying 2 days more in Vietnam.

Would it be possible to obtain the letter by tomorrow morning?

Thank you

Vietnam Evisa Support

Mar 09, 2020

Dear sir/madam,

Thankd for your question,

In your case, Please kindly preapre the overstaying fee to pay directly at the airport when you exit Vietnam.

Thanks and best regards,

Camellia Pham ( ms.)

COVID-19 Restrictions for Italian Passport holders

Mar 07, 2020

Dear E-Visa Support

I have an upcoming trip planned on March 14th, we are two Italian nationals, living and working since several years in Zurich, Switzerland. We never left the canton of Zurich since the beginning of the year.
Yesterday I read that Italian citizens are not allowed to enter Vietnam. Is that correct? Where can I have precise information (better when written) regarding this situation?

Will it be possible with an e-Visa plus some medical checks to enter the country and enjoy our holidays?

Thanks for your attention
Best regards,

Andrea

Vietnam Evisa Support

Mar 09, 2020

Dear sir/madam

Thanks for your question,

Vietnam Immigration stopped to issue for a visa exemption for italian passport holders cause Corona Virus

Please also this information :

South Korea/ Italia/ Iran and Passengers have flight directly from/ just transit at Southe Korea/ Italia will be forced to isolate at least 14 days when arriving at Vietnam airport .If they do not agree with that, they must fly back to their countries right away.

Thanks and best regards,

Camellia Pham ( ms.)

Visa for French

Mar 06, 2020

Dear Sir or Madam,

Is it still possible to go to Vietnam without a visa if you have a French passport and you less than 15 days ?

Thank you and have a nice day

Vietnam Evisa Support

Mar 09, 2020

Michael Dean

United States of America

Currently in Vietnam but leaving for 2 weeks

Mar 06, 2020

I'm currently in Vietnam on a 3 month visitor visa. I am leaving for a week trip but was then thinking of getting a one year visa for my return. Would this be allowed? Do I need a longer gap between trips?

Vietnam Evisa Support

Mar 06, 2020

Shiva Altadonna

United States of America

Visa for Vietnam

Mar 06, 2020

Good afternoon,
I have a Visa I just obtained and I can't read it to understand if it is for entrance in Ho Chi Minh City. I'm fairly certain I picked Ho Chi Minh but it looks like it says Hanoi a couple different places. It is for 3 different people. I want to make sure I don't have a problem.

Vietnam Evisa Support

Mar 06, 2020

Dear Shiva,

Thanks for your question!

The approval letter is valid at Ho Chi Minh, Hanoi and Danang airport so even it mentioned Hanoi airport, you can get visa in Ho Chi Minh as normal

In addition, normal letter has many applicants and it is the format of the Vietnam Immigration. You just need to check your information if it is correct and ignore the others

Best regards,

Nina Huynh
Visa

Mar 05, 2020

Hello

I spent 15 days in Vietnam, from 27th of January to 10 of February. I am French, so I didn't need visa.
After that, I spent 27 days in Phillipines.
I will come back in Vietnam on 7th of March to 16th of March.
Do I need a visa? Which one?

Thank you for answer.

Regards

Vario daniele


Vietnam Evisa Support

Mar 09, 2020

Dear VARIO

There is a Gap for 30 days between your visa exemption. If you come back after 27 days please apply for visa if you want to re- enter Vietnam.

You can apply for 1 month single entry visa at https://www.vietnam-evisa.org/apply-visa.html

For any further details, please contact us at visa@vietnam-evisa.org or call us at +84.327.117.119

Regards,

Stepfano Tran (Mr.)

Hans Schwartz

United States of America

one year tourist visa

Mar 03, 2020

I currently have a ninety day tourist visa which expires the end of this month. Can I get a renewal for one year from this site?

Vietnam Evisa Support

Mar 05, 2020

Dear Hans,

Thanks for your question!

At this time, you are not able to renew visa for another year while you are staying in Vietnam. You should leave Vietnam before the current visa is expired then apply for a new 1 year visa to reenter

You can apply visa on arrival at this link: https://www.vietnam-evisa.org/apply-visa.html

Best regards,

Nina Huynh

Ask for Vietnam visa

Mar 02, 2020

Hi! My passport is China, but i am stay in Dominica for 2.5 years up to now. Can i get Vietnam visa now? Thanks

Vietnam Evisa Support

Mar 05, 2020

Dear Van,

Due to the COVID-19 outbreak, the Vietnam Immigration will cancel and deny all the visa for Chinese passport holders this time

Best regrads,

Nina Huynh

Coronavirus

Mar 01, 2020

Hello,

Is the Vietnam border still closed to people who have been to China in the last 14 days?

thanks

Vietnam Evisa Support

Mar 05, 2020

Dear Shane,

Thanks for you question!

Due to the Global Spread of the COVID-19, passengers (all nationalities) who have been in China recently or have flight from China will also be denied to access in Vietnam

Best regards,

Nina Huynh

Kate Mugridge

United Kingdom

Visa application

Feb 27, 2020

My daughter, Lucie Mugridge, is in Cambodia and applied for a visa over 3 days ago but still has not heard anything. She is under time pressure due to trips booked in Vietnam. Please can you advise me how she gets it? Thank you

Vietnam Evisa Support

Feb 27, 2020

Dear sir/madam,

Thanks for your question, may we know your ID application or passport number for checking?

Please email to us : visa@vietnam-evisa.org

Thanks and best regards,

Camelia ( Ms. )
1 WEEK TRIP

Feb 25, 2020

hie;
i will be in VN from 23 to 30 only for 1 Week.
should i Apply for a visa? and how to?
thanks
GAUTIER

Vietnam Evisa Support

Feb 25, 2020

Dear Gautier

Citizens of the United Kingdom/ France/ italy/ Germany/ Norway won't need a visa if staying for fewer than 15 days.
A gap of at least 30 days between two visa-free visits is required.
In case of intending to stay for more than 15 days, you should apply for a visa.

If you don't meet these conditions, please apply for the visa at https://www.vietnam-evisa.org/apply-visa.html

Thanks

Scarlette Le (Ms)

Dayna Moralesq

United States of America

Duration of Time

Feb 25, 2020

Hello,
I hold an American Passport. Is it possible to visit Vietnam without a visa if I will be in the country for less than 10 days and if so do I need to show proof of my exit out of the country?
Thank you

Vietnam Evisa Support

Feb 25, 2020

Visa

Feb 24, 2020

I did à application for visa for me and my friend but thé flight nimber is not good and finaly se not going to Vietnam this year
Thé point i récrive à invoice of $56 us and information are not valid so do not do thé visa we do not need cancelle it Thank you

Vietnam Evisa Support

Feb 25, 2020

Dear Lise gagnon,

May we have your application ID please?

Thanks

Scarlette Le (Ms)

Transit visa

Feb 24, 2020

Hello
I am from Nepal. I am travelling from Tokyo, Japan to Bali, Indonesia via Ho Chi Min city. The transit is 15hrs. Do I need any kind of visa for Vietnam to get out of the airport?
Thank you.

Vietnam Evisa Support

Feb 25, 2020

Dear Santosh Rai

Please check with the airline in this case, whether they ask for the visa or not.

But basically, Nepal passport holder need visa to arrive Vietnam

Thanks

Scarlette Le (Ms.)

Amanda

United States of America

Job Offer in Vietnam What is Best option for my Mongolian Partner

Feb 24, 2020

I(US Citizen) am due to enter Vietnam this July to begin my two year contract as an Elementary School Teacher at an International School in Hanoi. My same-sex partner (Mongolian citizen) and I currently live in Mongolia, but want to make the shift and try something new. However, my employer can't sponsor her dependent visa under my work visa, because Vietnam currently does not have any legal protections for same-sex partners. My question is, what is the best option for us? I would prefer to get her a 3 month visa in order to avoid monthly visa runs for 2 years. However, I heard visa policies may change starting July 1st. Please give me some suggestions and options so that we can be together during my two year contract in Vietnam
Thanks in advanced!

Vietnam Evisa Support

Feb 24, 2020

Dear Amanda.

Thanks for your concern,

Please contact Vietnam embassy near your location for Support, we have no information about your case.

Best Regards.

Stepfano Tran (Mr. )
Visa

Feb 23, 2020

Hello
I Will Soon ved travelling from Cambodia to Vietnam by bus, how does IT Work with visa then?

Vietnam Evisa Support

Feb 24, 2020

Dear Rasmus Riishøj

Visa Exemption:

Citizens of the Denmark won't need a visa if staying for fewer than 15 days.
A gap of at least 30 days between two visa-free visits is required.
In case of intending to stay for more than 15 days, you should apply for a visa.

If you stay more than 15 days please apply at.

https://www.vietnam-evisa.org/apply-e-visa.html. After making

payment, please send us your passport scan + 1 passport photo with white background, we need it for

visa processing

And please note that once you applied for E-VISA, it will be non-refundable for any reasons, even the

Vietnam Immigration processes your visa with wrong information

Apply visa online, You will get visa stamp on the passport upon arrival, All you need to do is fill your

information in the form and make payment online.

After that, we will send You the approval letter via email, please print it out and use

it to get visa stamp on the passport upon arrival.

For any further details, please contact us at visa@vietnam-evisa.org or call us at +84.327.117.119

Regards,

Stepfano Tran (Mr.)

Tamba Francis

Sierra Leone

Quarantine

Feb 23, 2020

Hi. I'm planning a trip to Vietnam in March. I am coming from Malaysia. Am I going to be quarantine when I get there?

Vietnam Evisa Support

Feb 24, 2020

Dear Tamba Francis,

We have no idea about the Quarantine policy at the moment.

Please contact Vietnam embassy near your location for Support

Best Regards.

Stepfano Tran (Mr. )

Visa

Feb 23, 2020

Do i need a visa to get into Vietnam, staying 14 days. I'm sure I read that you only need one for over 15days

Vietnam Evisa Support

Feb 24, 2020

DEAR Damien Wills,

Vietnam offers 15-day visa exemptions with single entry for visitors from the U.K.. However, their

passports should have at least six months of validity upon the date of arrival to meet airlines'

requirements, and their arrival date is NOT within 30 days from their last exit date with visa exemption.

Otherwise, they will need a Vietnam visa.

If you stay more than 15 days please apply for Vietnam visa

For any further details, please contact us at visa@vietnam-evisa.org or call us at +84.327.117.119

Regards,

Stepfano Tran (Mr.)

Visa enquiries

Feb 23, 2020

Do Malaysian still need visa as we will flying to ho chi Minh and evening took domestic flight to dalat, was it consider multiple entry?

Vietnam Evisa Support

Feb 24, 2020

Dear Janice,

Domestic flight is noted as single entry as you did not leave the country.

Citizens of the Malaysia won't need a visa if staying for fewer than 30 days.
In case of intending to stay for more than 30 days, you should apply for a visa.

For any further details, please contact us at visa@vietnam-evisa.org or call us at +84.327.117.119

Regards,

Stepfano Tran (Mr.)

VISA PROCESS

Feb 22, 2020

Hi
I am planning to travel to Vietnam end of March - is it safe to travel?

I also want to know the visa requirements for an Indian passport holder.

Vietnam Evisa Support

Feb 24, 2020

Dear Majid Manzoor,

Due to Coronavirus outbreak, the Vietnam is not safe at the moment to visit. Please delay your trip to the end of this year.

We can help you to process ELECTRONIC VISA which you can use it to enter Vietnam by border

checkpoints (BY LAND AND SEA). However, we just help you to process 1 MONTH SINGLE TOURIST or

BUSINESS VISA (please note that the Vietnam Immigration process NOT FULL 30 DAYS). In addition, you

have to give us the exact arrival and exit port for the procedure.

Please check the fees below:

NORMAL PROCEDURE: 3 working days

+ Tourist: $37US/person

You need to fill your information in the chart:

APPLY VISA:

And please go to this link to apply: https://www.vietnam-evisa.org/apply-e-visa.html. After making

payment, please send us your passport scan + 1 passport photo with white background, we need it for

visa processing

And please note that once you applied for E-VISA, it will be non-refundable for any reasons, even the

Vietnam Immigration processes your visa with wrong information

For any further details, please contact us at visa@vietnam-evisa.org or call us at +84.327.117.119

Regards,

Stepfano Tran (Mr.)
Best Visa option

Feb 22, 2020

Hi,

I would like to travel as a tourist in Vietnam from South to North for a duration of around 6 weeks.
I will be reaching Vietnam from Cambodia (Kampot).
What is the best option if I come by bus ?
Should I do E-Visa and renew it or do a simple Visa for 3 months ?

Thank you !

Vietnam Evisa Support

Feb 24, 2020

Dear AXEL,

Thanks for your concern,

For 6 weeks and arrive by land border please apply for visa Vietnam embassy near your location as for land border we can process max 1 month.

For any further details, please contact us at visa@vietnam-evisa.org or call us at +84.327.117.119

Regards,

Stepfano Tran (Mr.)

Vietnam Visit March 15

Feb 19, 2020

I have booked flights to Hanoi via Singapore in March to attend a doctors conference. My question is:
1.Is it safe to travel to Vietnam due to Covid-19 epidemic? 2.On return when I transit in Singapore will I be quarantined?
3.Will I be quarantined in India on my return due to my travel?

Vietnam Evisa Support

Feb 19, 2020

Dear RAGHU KASI

Thanks for your concern,

1/Due to Covid-19 epidemic it not safe to enter Vietnam.

2/You will be quarantined when you enter China, , within 2 weeks before this trip.

3/ We have no idea about quarantined in India.

Best Regards.

Stepfano Tran (Mr. )

visa renewal without leaving the country

Feb 19, 2020

I need to extend my 3 months business visa without leaving the country.

How much does it cost.

Vietnam Evisa Support

Feb 19, 2020

Dear Helmar Bachle,

Thanks for your concern,

Please send your passport scan, visa stamp and visa sticker to our email visa@vietnam-evisa.org, after submitting your request to the Immigration Dept, we will inform the extension fee.

We can help ypu extend your visa without leaving the country

For any further details, please contact us at visa@vietnam-evisa.org

Best Regards.

Stepfanno Tran (Mr. )

Immigration into Vietnam

Feb 19, 2020

Hi. I am a UK citizen. I'm flying in to Vietnam from Hong Kong on Feb 28. I have not been to China for >12months. Will I have issues being admitted due to flying from Hong Kong.
Thank You.

Vietnam Evisa Support

Feb 19, 2020

Dear Ian Hay,

At the moment we can support the passenger from Hongkong to Vietnam as normal.

Best Regards.

Stepfano Tran (Mr. )

HK passport holder travelling to Vietnam

Feb 19, 2020

I am holding HK passport and I would like to know if I can apply VISA to visit Vietnam

Vietnam Evisa Support

Feb 19, 2020

Dear Alex,

We can help you to process ELECTRONIC VISA which you can use it to enter Vietnam by border

checkpoints (BY LAND AND SEA). However, we just help you to process 1 MONTH SINGLE TOURIST or

BUSINESS VISA (please note that the Vietnam Immigration process NOT FULL 30 DAYS). In addition, you

have to give us the exact arrival and exit port for the procedure.

Please check the fees below:

NORMAL PROCEDURE: 3 working days

+ Tourist: $37US/person

You need to fill your information in the chart:

APPLY VISA:

And please go to this link to apply: https://www.vietnam-evisa.org/apply-e-visa.html. After making

payment, please send us your passport scan + 1 passport photo with white background, we need it for

visa processing

And please note that once you applied for E-VISA, it will be non-refundable for any reasons, even the

Vietnam Immigration processes your visa with wrong information

For any further details, please contact us at visa@vietnam-evisa.org or call us at +84.327.117.119

Regards,

Stepfano Tran (Mr.)
Mark Montgomery

United States of America

extend visa

Feb 18, 2020

Can you extend a visitor visa?

Vietnam Evisa Support

Feb 19, 2020

Dear Mark Montgomery,

Thanks for your concern,

Please send your passport scan, visa stamp and visa sticker to our email visa@vietnam-evisa.org, after submitting your request to the Immigration Dept, we will inform the extension fee.

We can help ypu extend your visa without leaving the country

For any further details, please contact us at visa@vietnam-evisa.org

Best Regards.

Stepfanno Tran (Mr. )

Regarding Visa

Feb 18, 2020

i have invitation letter. can i get the visa on arrival in vietnam airport. but some people are telling like due to corona you will not get the visa on arrival in the airport... is it possible to get the visa on arrival time?

Vietnam Evisa Support

Feb 19, 2020

Dear Udayakumar Murugan,

Thanks for your concern,

All guests (all nationalities) who have been to China, , within 2 weeks also be denied. iF You have not visit china you can use the approval letter to get visa done at Vietnam airport as normal

Best Regards.

Stepfano Tran (Mr. )

Rochelle Aline Ficagna

Brazil

Visa

Feb 18, 2020

Hi, Me and my boyfriend would like to travek to Vietna for a week on vacation, can ew get our visa with you guys, or we need to contact embassy in Brazil?

Vietnam Evisa Support

Feb 19, 2020

Dear Rochelle Aline Ficagna,

Thanks for your concern,

You can apply visa online with us without contact embassy in Brazil

Please apply at https://www.vietnam-evisa.org/apply-visa.html

Apply visa online, You will get visa stamp on the passport upon arrival, All you need to do is fill your

information in the form and make payment online.

After that, we will send You the approval letter via email, please print it out to board the plane and use

it to get visa stamp on the passport upon arrival.

For any further details, please contact us at visa@vietnam-evisa.org or call us at +84.327.117.119

Regards,

Stepfano Tran (Mr.)

Lukas Surak

Czech Republic

change visa

Feb 18, 2020

Hello, I have a valid visa, but unfortunately my trip was canceled. Is it possible to change the visa to another date? Thank you Lukas

Vietnam Evisa Support

Feb 19, 2020

Dear Lukas Surak,

We apologize for any inconvenience this may cause

Please email us your Application id with your request for checking.

For any further details, please contact us at visa@vietnam-evisa.org or call us at +84.327.117.119

Regards,

Stepfano Tran (Mr.)

Justin Bailey

United Kingdom

Question about visa

Feb 17, 2020

I have a British passport. I would like to visit Ho Chi Minh City for 4 days. Do I need to apply for a visa online?

Vietnam Evisa Support

Feb 19, 2020

Dear Justin Bailey,

Vietnam offers 15-day visa exemptions with single entry for visitors from the U.K.. However, their

passports should have at least six months of validity upon the date of arrival to meet airlines'

requirements, and their arrival date is NOT within 30 days from their last exit date with visa exemption.

Otherwise, they will need a Vietnam visa.

If you stay more than 15 days please apply for Vietnam visa

For any further details, please contact us at visa@vietnam-evisa.org or call us at +84.327.117.119

Regards,

Stepfano Tran (Mr.)
visa

Feb 16, 2020

Hi....i am travelling to Vietnam to visit my friend for 12 days,will i need to apply for a visa travelling from the UK?

Vietnam Evisa Support

Feb 17, 2020

Dear Paul fletcher,

Thanks for your concern,

Vietnam offers 15-day visa exemptions with single entry for visitors from the U.K.. However, their

passports should have at least six months of validity upon the date of arrival to meet airlines'

requirements, and their arrival date is NOT within 30 days from their last exit date with visa exemption.

Otherwise, they will need a Vietnam visa.

If you stay more than 15 days please apply for Vietnam visa

Best Regards.

Stepfanno Tran (Mr. )

Eddie john browne

Sierra Leone

visa for an performer

Feb 16, 2020

Hello am from sierraleone west Africa am an Acrobatics performer i got a job to be doing performance in Vietnam for six months,i need the visa but the embassy is not in my country so unless i apply online i need the official website to apply and i want to know if i will buy my tickets to fly before applying for the visa or after the approval letter , i want to know if any consent letter from my parents needed to be present in my arrival because i will 18 august but i supposed to be in Vietnam this month

Vietnam Evisa Support

Feb 17, 2020

Dear Eddie john browne,

Thanks for your concern,

As Travel agent we could not process Vietnam visa with your Nationality, So we have no information about the procedure.

We apologize for any inconvenience this may cause

Best Regards.

Stepfano Tran (Mr. )

Asking for tourist visa for Myanmar citizen

Feb 15, 2020

I have to volunteer in Vietnam for 1 month, So, I want to know exactly how I can make the tourist visa from E visa, How much will be cost for tourist visa from E visa.

Vietnam Evisa Support

Feb 17, 2020

Dear Myat Thazin Moe,

Please check the fees below:

NORMAL PROCEDURE: 3 working days

+ Tourist: $37US/person

You need to fill your information in the chart:

APPLY VISA:

And please go to this link to apply: https://www.vietnam-evisa.org/apply-e-visa.html. After making

payment, please send us your passport scan + 1 passport photo with white background, we need it for

visa processing

And please note that once you applied for E-VISA, it will be non-refundable for any reasons, even the

Vietnam Immigration processes your visa with wrong information

For any further details, please contact us at visa@vietnam-evisa.org or call us at +84.327.117.119

Regards,

Stepfano Tran (Mr.)

How to apply for work visa

Feb 14, 2020

I have a job opportunity from Vietnam. I have a signed work contract for an year and the company is telling due to corona outbreak visa on arrival is stopped now in Vietnam. They are telling me to apply for visa with Vietnam embassy at Delhi in India. Will you please tell me whether I can apply for an e visa or visa on arrival.
Please give a detailed reply

Vietnam Evisa Support

Feb 17, 2020

Dear Shafi,

We can help you apply for business visa online

Please apply at https://www.vietnam-evisa.org/apply-visa.html

Apply visa online, You will get visa stamp on the passport upon arrival, All you need to do is fill your

information in the form and make payment online.

After that, we will send You the approval letter via email, please print it out to board the plane and use

it to get visa stamp on the passport upon arrival.

Regards,

Stepfano Tran (Mr.)

Visa

Feb 14, 2020

Hello
I'm an Iranian. Can I get my visa at the airport (Hanoi) or I have to get it from Vietnam embassy in Iran ?

Vietnam Evisa Support

Feb 17, 2020

Dear Mohsen

Please contact Vietnam embassy near your location for Support

As Travel agent we could not process Vietnam visa with your Nationality

Best Regards.

Stepfano Tran (Mr. )
Return Ticket Query

Feb 13, 2020

Dear Team

I had applied for Vietnam Visa (3 Months Multiple Entry) please advise should if i should have return ticket or can i enter Vietnam with just one way ticket.

Vietnam Evisa Support

Feb 17, 2020

Dear Prashanth,

Thanks for your concern,

For the Vietnam visa procudure you can submit one way ticket.

Best Regards.

Stepfano Tran (Mr. )

Visa

Feb 13, 2020

Hi some of our friends have applied evisa through this link and received it. Is that a legible link?

https://evisa.xuatnhapcanh.gov.vn/trang-chu-ttdt

Vietnam Evisa Support

Feb 17, 2020

Dear Manjula Ezra,

Thanks for your concern,

Your link is legible , As it from goverment website.

Best Regards.

Stepfano Tran (Mr. )

Visa for 3 months

Feb 13, 2020

Im planning on travel to hanoi 19 of feb, I have been looking for a Visa for 3 months, tried to apply with you but only gives option for 1 month, can you do 3 months visa single entry??

thanks.

Vietnam Evisa Support

Feb 17, 2020

Dear Alexis C,

Thanks for your concern,

As Mexico passport holder you can apply for 3 months visa online at https://www.vietnam-evisa.org/apply-visa.html

Apply visa online, You will get visa stamp on the passport upon arrival, All you need to do is fill your

information in the form and make payment online.

After that, we will send You the approval letter via email, please print it out to board the plane and use

it to get visa stamp on the passport upon arrival.

For any further details, please contact us at visa@vietnam-evisa.org or call us at +84.327.117.119

Regards,

Stepfano Tran (Mr.)

Visa

Feb 13, 2020

I will be in Vietnam for work (two weeks) followed by some travelling (~2 weeks). total of 26 days. What is the best approach for visa application?
Do I get a single visa (in which canse which one)?

Vietnam Evisa Support

Feb 17, 2020

Dear Mozam Ali,

May we know the specific Schedule to help you apply the correct visa type ?

Please email us your visa request.

For any further details, please contact us at visa@vietnam-evisa.org or call us at +84.327.117.119

Regards,

Stepfano Tran (Mr.)

Visiting times

Feb 12, 2020

Hello,

I read somewhere and I wonder that is true or not. It says we can get Vietnam tourist visa just once in a year, is that true? Can I just visit Vietnam once in one year?

Thanks

Vietnam Evisa Support

Feb 17, 2020

Dear Ipek.

The gap between 2 times of your visa is usually from 3 months , 4 months , after this period you can apply for new visa and comeback.

For any further details, please contact us at visa@vietnam-evisa.org or call us at +84.327.117.119

Regards,

Stepfano Tran (Mr.)
Emmanuel Ehimen Ehikioya

Nigeria

Clearification

Feb 12, 2020

I need a job in Vietnam my nationality is Nigeria
Can you guys help with that and what's the cost

Vietnam Evisa Support

Feb 17, 2020

Dear Emmanuel Ehimen Ehikioya,

Please contact Vietnam embassy near your location for Support

As Travel agent we could not process Vietnam visa with your Nationality

Best Regards.

Stepfano Tran (Mr. )

visa for cruise lines (NOT EVISA)

Feb 12, 2020

I am going on a cruise in march and they suggest to get our visa before arrival, HOWEVER it can not be AN EVISA. do you have a link to complete this?

Vietnam Evisa Support

Feb 12, 2020

Dear Kristen Berg

We can help you to process ELECTRONIC VISA which you can use it to enter Vietnam by border

checkpoints (BY LAND AND SEA). However, we just help you to process 1 MONTH SINGLE TOURIST or

BUSINESS VISA (please note that the Vietnam Immigration process NOT FULL 30 DAYS). In addition, you

have to give us the exact arrival and exit port for the procedure.

Please check the fees below:

NORMAL PROCEDURE: 3 working days

+ Tourist: $37US/person

You need to fill your information in the chart:

APPLY VISA:

And please go to this link to apply: https://www.vietnam-evisa.org/apply-e-visa.html. After making

payment, please send us your passport scan + 1 passport photo with white background, we need it for

visa processing

And please note that once you applied for E-VISA, it will be non-refundable for any reasons, even the

Vietnam Immigration processes your visa with wrong information

For any further details, please contact us at visa@vietnam-evisa.org or call us at +84.327.117.119

Regards,

Stepfano Tran (Mr.)

Alpa Vekaria

United Kingdom

15 day no visa for british citizens - does this include stopovers?

Feb 12, 2020

Hello, we are travelling to malaysia from london heathrow and have a 4 stopover in hanoi. We then will be spending 11 days in Vietnam, including entry and exit. So based on this we do not require to apply for a visa. However, after these 11 days in Vietnam we will be going Bali, and then our flight back to London Heathrow has a less than 5 hour stopover in Ho Chi Minh. Does this count/go over the 15 day visa rule? Do we need to apply for a 30day e-visa? Thanks

Vietnam Evisa Support

Feb 12, 2020

Dear Alpa Vekaria,

Thanks for your concern,

Vietnam offers 15-day visa exemptions with single entry for visitors from the U.K.. for the second entry within 30 days you should apply for visa.

However transit visa depends on the Airline. Some airline require visa, Some airline do not. please check with your Airline first.

For any further details, please contact us at visa@vietnam-evisa.org or call us at +84.327.117.119

Regards,

Stepfano Tran (Mr.)

Traveling to Vietnam from Japan

Feb 12, 2020

I want to visit Vietnam. I am a Nepali citizen currently living in Japan.
Is visa on arrival available for Nepali Citizen?
For E-VISA I applied through the link you have provided, I am worried if the airline's officer won't allow me to boarding at the airport. Will there be any problem with E-VISA while boarding?

Vietnam Evisa Support

Feb 12, 2020

Dear DINESH SHIVAKOTI,

E-Visa valid for Nepal passport holder as normal. So if you apply for the correct information the airline's officer will allow you to boarding at the airport

so there is No problem with the correct E-VISA while boarding.

For any further details, please contact us at visa@vietnam-evisa.org or call us at +84.327.117.119

Regards,

Stepfano Tran (Mr.)

Marta Dudek

United Kingdom

Visa

Feb 11, 2020

I will fly to Vietnam with my partner on December 20 and back on 4th of January 2021 (total 15 days). We will have tour around Vietnam - start in south and then flying around with internal flight and finish in same place as start. Do we need visas and how much this will cost? Thank you

Vietnam Evisa Support

Feb 12, 2020

Dear Marta Dudek,

Vietnam offers 15-day visa exemptions with single entry for visitors from the U.K.. However, their

passports should have at least six months of validity upon the date of arrival to meet airlines'

requirements, and their arrival date is NOT within 30 days from their last exit date with visa exemption.

Otherwise, they will need a Vietnam visa.

If you stay more than 15 days please apply for Vietnam visa.

Base on your Schedule 15-day visa exemptions with single entry is enough for your Trip.

For any further details, please contact us at visa@vietnam-evisa.org or call us at +84.327.117.119

Regards,

Stepfano Tran (Mr.)
Tristan Tymvios

South Africa

Business Visa

Feb 11, 2020

I am receiving a business letter from a company in Vietnam called apax that i will be working for, they said i need to take it you guys to get stamped in order to fly in on a busniess visa, is this the same thing you're talking about? As the lady said that in other countries they stamp on the day.

Vietnam Evisa Support

Feb 12, 2020

Dear Tristan Tymvios,

Can we take a look of your Vietnam visa for the correct information ?

For any further details, please contact us at visa@vietnam-evisa.org or call us at +84.327.117.119

Regards,

Stepfano Tran (Mr.)

Visa to Vietnam

Feb 10, 2020

Hello
I am Portuguese and I am travelling with 2 polish girls, right now we are in Laos. We dont know how to get visa to Vietnam.
Is it possible to do in the border or we can do online e-Visa?


Vietnam Evisa Support

Feb 12, 2020

Dear Rodrigo Castro,

Visa must apply before you enter the country.

We can help you to process ELECTRONIC VISA which you can use it to enter Vietnam by border

checkpoints (BY LAND AND SEA). However, we just help you to process 1 MONTH SINGLE TOURIST or

BUSINESS VISA (please note that the Vietnam Immigration process NOT FULL 30 DAYS). In addition, you

have to give us the exact arrival and exit port for the procedure.

Please check the fees below:

NORMAL PROCEDURE: 3 working days

+ Tourist: $37US/person

You need to fill your information in the chart:

APPLY VISA:

And please go to this link to apply: https://www.vietnam-evisa.org/apply-e-visa.html. After making

payment, please send us your passport scan + 1 passport photo with white background, we need it for

visa processing

And please note that once you applied for E-VISA, it will be non-refundable for any reasons, even the

Vietnam Immigration processes your visa with wrong information

For any further details, please contact us at visa@vietnam-evisa.org or call us at +84.327.117.119

Regards,

Stepfano Tran (Mr.)

Passport photo

Feb 10, 2020

You said passport photo to get visa is 4x6, i took in australia is smaller is it ok

Vietnam Evisa Support

Feb 12, 2020

Dear Brian Do

Passport photo to get visa smaller than 4x6 is ok at te airport.

For any further details, please contact us at visa@vietnam-evisa.org or call us at +84.327.117.119

Best Regards.

Stepfano Tran (Mr. )

Do I need to apply for another visa?

Feb 10, 2020

Hello,

I have already been approved for a single entry visa and I am currently in Vietnam, travelling around for 2 weeks. I then fly out to Bangkok and Singapore and then I transit back through Ho Chi Minh on the 27th February 2020 before flying out to Tokyo. I will not be leaving Ho Chi Minh airport but because I will be flying in with one airline and flying out with another, I will need to go through immigration and then check back in again. Do I need to apply for another visa or should my already approved single entry visa be okay? It is valid till the 4th March 2020. Otherwise please advise if I am require to apply for another single or multi entry visa?

Thank you,
Vanessa

Vietnam Evisa Support

Feb 12, 2020

Dear Vanessa

For sencond entry when you go through immigration and then check back in again. you have to show the visa for the immigration officer.

please apply for another single entry visa for second entry.

Best Regards.

Stepfanno Tran (Mr. )

Query regarding VISA requirement

Feb 10, 2020

I am willing to travel Vietnam in the month of April for a 15days tourism from Bhubaneswar,India.

Do I need a VISA for this. If yes, what's the procedure and term n Condition to get this.

Thanks
Biswajit

Vietnam Evisa Support

Feb 10, 2020

Dear BIswajit,

Thanks for your question!

You need visa to enter Vietnam and you can apply visa on arrival at this link: https://www.vietnam-evisa.org/apply-visa.html

You just need to fill out the form and make payment online. An approval letter will be sent to your email address to print it out to board the plane. Then you will show it to get visa stamp upon arrival

Best regards,

Nina Huynh

Vietnam Evisa Support

Feb 10, 2020

Dear BIswajit,

Thanks for your question!

You need visa to enter Vietnam and you can apply visa on arrival at this link: https://www.vietnam-evisa.org/apply-visa.html

You just need to fill out the form and make payment online. An approval letter will be sent to your email address to print it out to board the plane. Then you will show it to get visa stamp upon arrival

Best regards,

Nina Huynh

Vietnam Evisa Support

Feb 10, 2020

Dear BIswajit,

Thanks for your question!

You need visa to enter Vietnam and you can apply visa on arrival at this link: https://www.vietnam-evisa.org/apply-visa.html

You just need to fill out the form and make payment online. An approval letter will be sent to your email address to print it out to board the plane. Then you will show it to get visa stamp upon arrival

Best regards,

Nina Huynh
patricia kim smith

Canada

ELECTRONIC VISA

Feb 09, 2020

I HAVE A ELECTRONIC VISA. WHEN I ARRIVE IN VIETNAM WHAT ELSE IS REQUIRED AT IMMIGRATION/ IS THERE ADDITIONAL FEES.

Vietnam Evisa Support

Feb 10, 2020

Dear Patricia,

Thanks for your question!

With an E-visa, you will not have to pay any additional fee upon arrival

Best regards,

Nina Huynh

Visa

Feb 09, 2020

I would like to know is there visa on arrival for Nepal citizens

Vietnam Evisa Support

Feb 10, 2020

For getting evisa

Feb 09, 2020

I have a flight on 17th feb how long it takes to get aproval letter.And i come on end of march also , i come for turistic purpose. Thank you.

Vietnam Evisa Support

Feb 09, 2020

Dear Atasev Kubalas,

Thanks for your question

Normally, the processing visa takes 7 working days

Please send us your passport scan + hotel booking + return ticket (maximum 20 days) via email visa@vietnam-evisa.org

The service fee is 150 USD/person (NOT including stamping fee 25USD/person at the airport) to process 1 month single tourist visa.

NOTICE: Upon arrival, you must show cash or give your card to the Vietnam Immigration to check if your balance is over $1000US. If yes, you can enter Vietnam. Otherwise, you will be forced to fly back to your country even you have the APPROVAL LETTER and in this case, we won't refund service fee for you

Please send us documents first for checking

If we can process ontime , we will send you the link to apply visa

Thanks

Celine Nguyen

takeing online visa

Feb 09, 2020

hi ,

my friends and I from Iran in a small group (4 person) have plan to come Vietnam from 18 march till 3 April from kualalampour airport. I want to know can I take online visa or visa on arrival?
iran agencies says " we can take online visa by an vietnam's agency, is it right?
and how much is it, if vietnam agency do this for us and how long it takes?

best regards

Vietnam Evisa Support

Feb 12, 2020

Dear RAZI.

Thanks for your concern,

Please contact Vietnam embassy near your location for Support

As Travel agent we could not process Vietnam visa with your Nationality.

For any further details, please contact us at visa@vietnam-evisa.org or call us at +84.327.117.119

Regards,

Stepfano Tran (Mr.)

VISA VIỆT NAM CHO NGƯỜI ĐÀI LOAN

Feb 08, 2020

Chào anh chị, xin hỏi giai đoạn này, người Đài Loan có xin visa du lịch hay Visa Thương mại để vào Việt Nam được không ạ? Không quá cảnh Trung Quốc, từ Đài Loan bay thẳng sang Việt Nam ạ. Nếu được thì xin gửi link hướng dẫn cho em với.
Xin chân thành cảm ơn

Vietnam Evisa Support

Feb 17, 2020
VISA FOR CONEXION

Feb 08, 2020

Hello,

I would like to know if I need visa for a conexion in Hanoi, my flight is Seoul-Hanoi (2:30h of conexion) Hanoi-Frankfurt.
Do I need visa?

Thank you!

Vietnam Evisa Support

Feb 17, 2020

Dear kaue,

Thanks for your concern,

For Transit it depends on the Airline. Some Airline require visa, some do not.

If your Airline require visa please apply at https://www.vietnam-evisa.org/apply-visa.html

Apply visa online, You will get visa stamp on the passport upon arrival, All you need to do is fill your

information in the form and make payment online.

After that, we will send You the approval letter via email, please print it out to board the plane and use

it to get visa stamp on the passport upon arrival.

Please check with your Airline.

For any further details, please contact us at visa@vietnam-evisa.org or call us at +84.327.117.119

Regards,

Stepfano Tran (Mr.)

Janet Coar

United Kingdom

Land entry form Phnom Penh to Ho Chi Minh City

Feb 08, 2020

I will probably get the bus from Phnom Penh to Ho Chi Minh City,. On the Evisa form it only has the airport as the point of entry. Does this mean the bus drops us off at the airport and I follow the procedure of getting it stamped there?

Vietnam Evisa Support

Feb 17, 2020

Dear Janet Coar,

Vietnam offers 15-day visa exemptions with single entry for visitors from the U.K.. However, their

passports should have at least six months of validity upon the date of arrival and their arrival date is NOT within 30 days from their last exit date with visa exemption.

Otherwise, they will need a Vietnam visa.

If you stay more than 15 days please apply for Vietnam visa.

Do you know that ?

For any further details, please contact us at visa@vietnam-evisa.org or call us at +84.327.117.119

Regards,

Stepfano Tran (Mr.)

New passport and valid visa

Feb 08, 2020

Hello, I have a new passport and a valid 5 year visa in my old passport. I'm going to Vietnam this month, can I get my visa transferred to my new passport at the airport? Thanks and best regards!

Vietnam Evisa Support

Feb 17, 2020

Dear Cifus Wungkhai,

Please bring your old passport with your new passport to tranfer the visa at Vietnam Airport.

For any further details, please contact us at visa@vietnam-evisa.org or call us at +84.327.117.119

Regards,

Stepfano Tran (Mr.)

Visa by landport

Feb 07, 2020

Hello, I'm portuguese and I'll stay 1month in Vietname. I'll cross the border by bus from Phnom Penh to Ho Chi Minh. How can I apply for a visa in that case and what is the price? I saw an option for 37USD that includes the visa and the stamp fee. Do I have to pay something more beside that in the border? Thank you in advance!

Vietnam Evisa Support

Feb 17, 2020

Dear Catarina César

We can help you to process ELECTRONIC VISA which you can use it to enter Vietnam by border

checkpoints (BY LAND AND SEA). However, we just help you to process 1 MONTH SINGLE TOURIST or

BUSINESS VISA (please note that the Vietnam Immigration process NOT FULL 30 DAYS). In addition, you

have to give us the exact arrival and exit port for the procedure.

Please check the fees below:

NORMAL PROCEDURE: 3 working days

+ Tourist: $37US/person

You need to fill your information in the chart:

APPLY VISA:

And please go to this link to apply: https://www.vietnam-evisa.org/apply-e-visa.html. After making

payment, please send us your passport scan + 1 passport photo with white background, we need it for

visa processing

And please note that once you applied for E-VISA, it will be non-refundable for any reasons, even the

Vietnam Immigration processes your visa with wrong information

As 37 usd is cluding the stamping fee so you don't have to pay again at the land border.

For any further details, please contact us at visa@vietnam-evisa.org or call us at +84.327.117.119

Regards,

Stepfano Tran (Mr.)

Jagath Gunasekara

Sri Lanka

How to get Visa

Feb 07, 2020

I am planing to visit Vietnam probably by April with my family, We have Sri Lankan Passport, Could you please let us know how to get Visa and Visa fees (for 1 week)

Vietnam Evisa Support

Feb 17, 2020

Dear Jagath Gunasekara,

Firstly, please send the following information to our email visa@vietnam-evisa.org for visa process:

• Passport scan

• Onward flight ticket

• Hotel booking or staying address

• The front side of your credit card which paid for your visa

Note: The visa validity date would be based on the onward flight ticket (maximum of 25 days)

After that, please fill in the form and make payment at https://www.vietnam-evisa.org/apply-visa.html

The service fee is 120 USD/person (NOT including stamping fee 25USD/person at the airport) to process 1 month single tourist visa.

Please note it's take 10 working days to process your visa

Thanks,

Stepfano Tran (Mr. )