Safety Payment
A. Onepay Payment Gate:

   1. Introduction: OnePay is a leading online payments and financial transaction processing company in Vietnam. Established in 2006, during the early days of e-Commerce in Vietnam, OnePay provides the following products and solutions;
- e-Commerce transaction enabling & processing for merchants and banks
- Online (Real-Time) Bill Payment Services
- Pre-Paid Card Services
- Risk & Fraud management for financial transactions
- ATM Channel Switching & Payment Gateway Processing
2. Payment Accepted: OneCOM Pro is designed for professional e-commerce enterprises desirous of taking initiative in handling transactions of the customer in an automatic or manual manner.
- Provide capability of accepting online payment by international cards such as: Visa, MasterCard, AmEx and JCB
- Provide capability of accepting online payment by domestic cards such as Vietcombank, Vietinbank, DongA, Techcombank and Tienphongbank .
- Integrate payment portal into website, allowing entry of card information on the sale website to make payment
- Integrate payment portal into email, allowing sending e-invoice with payment function to the customer.
- Accept payment via telephone and fax
B. Paypal Payment Gate: ( E-Pocket - US provider)

PayPal is the faster, safer way to pay and get paid online.
PayPal is the faster, safer way to pay and get paid online, via a mobile device and in store. The service gives people simpler ways to send money without sharing financial information, and with the flexibility to pay using their account balances, bank accounts, credit cards or promotional financing. With 132 million active accounts in 193 markets and 25 currencies around the world, PayPal enables global commerce, processing more than 7.7 million payments every day. Because PayPal helps people transact anytime, anywhere and in any way, the company is a driving force behind the growth of mobile commerce and expects to process $20 billion in mobile payments in 2013. PayPal is an eBay (Nasdaq:EBAY) company and contributed 40 percent of eBay Inc.'s revenues in 2012. PayPal is headquartered in San Jose, Calif. and its international headquarters is located in Singapore. More information about the company can be found at www.paypal-media.com.
C. Gate2shop Payment Gate: (UK Bank provider)

1. Introduction:  Gate2Shop was established in response to the growing needs of e-businesses and the need for a total on-line, competitive and flexible e-commerce solution. Gate2Shop offers all of its vendors tailor-made solutions, together with superior technology, and first-class customer service.
Combining our flagship fraud-prevention tools with our expert risk management team, Gate2Shop vendors can be confident that their business activity is individually analyzed so that fraud is prevented, and valid sales are approved therefore maximizing the use of the online industry.
With over a decade of industry expertise and the technological know-how, G2S provides e-vendors of all online industries with a complete solution, superior products and customer services that are not comparable with any others.
Today's online vendor is looking for more than just a product, they are looking for a total e-commerce solution that is fast and easy, without having to compromise security and reliability. With that vision in mind, PCI Certified G2S provides vendors with the peace of mind that utmost security brings, yet does not waste time with unnecessary bureaucratic hassles or lengthy navigation. G2S provide a smooth and fluid answer to the navigation of the online sales experience.
Superior service is the driving force behind the G2S code of conduct. Whether it's the dedicated client relations/customer service, risk managers or tech-support, the G2S staff works as a team to provide service of the highest standards.
Gate2Shop is using the technology platform and the payment gateway of its mother company SafeCharge.
2. Secure with G2S: Security of e-commerce is constantly becoming tighter and ever so important. And part of the success of doing business online depends on the security practices extended to the vendors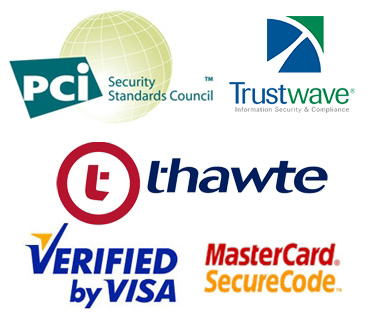 in the industry. Gate2shop is well known for the higher standards that are practiced everyday with each client that uses our services. Some of our tools are:
Security - G2S provides all vendors with a range of anti-fraud tools that enable them to minimize the fraud risk and reduce potential losses. Among these tools is the Address Verification Service (AVS) that helps you reduce the risk of accepting fraudulent transactions by verifying the cardholder's billing address on file with the card issuer. On the other hand, the Card Security Verification compares the card security value, non-embossed 3- or 4-digit numeric code on the credit card, with the issuer's value on file. Credit card verification programs are offered by the major card associations and are known as CVV2 (Visa), CVC2 (MasterCard), CID (American Express) and CID (Discover Card).
Risk - Enhanced fraud detection tools allow vendors to customize their own transaction rules as well as define report tools according to specific parameters, typical for the vendor's business. Thus the Gate2Shop system constantly grows with its clients, adapting to their altering needs in order to maximize their profits and minimize their risks efficiently.
PCI - Gate2Shop's e-commerce gateway is secured by and compliant with the international PCI Data Security Standard of Visa and MasterCard. Being PCI certified, Gate2Shop protects card holder data and ensures the compliance of its online vendors who don't need to take care of the PCI procedure while processing with Gate2Shop
For each and every Vendor that G2S works with, the solution is tailor made to solve their individual needs. So rather than providing a bundled package, each solution is customized for each and everyone.
D.Bank TT and Western Union: