Full Vietnam Visa Service ®
Everything you need the Visa to Vietnam
Quick and easy – Only 4 steps to get the visa to Vietnam
Accept credit cards – Low processing rates
Free 24/7 support – Call our experts anytime
Trusted and reliable – 5,000,000+ travellers worldwide
100% Satisfaction
Guarantee
24/7
Free Support
Visa approval letter
Documentation Includes
Welcome to VIETNAM-EVISA ™
We are pleased to inform that www.Vietnam-Evisa.Org is the E-commercial website in Vietnam specializing in processing Vietnam visa. We are not affiliated with the Government. We offering useful services for helping the Customer understanding visa application, visa processing and visa requirements which is being related to Visa on arrival.
Once you use our services, we have a mission to handle visa applications in Vietnam Immigration Department and provide the legal services to you and on time. You can also obtain Vietnam visa by yourself at Vietnam Embassies in your living country or visit the official website for a lower price. - by Vietnam-Evisa.Org
What's Vietnam Visa on Arrival?
If you are planning to arrive in Vietnam by AIR at Ho Chi Minh, Hanoi, or Da Nang airport, a legitimate alternative to obtaining a full visa stamp from the Vietnamese Embassy in your own or another country is to opt for a very simple and cheaper, visa on arrival (VOA). Once issued, this visa is exactly the same as a visa issued by any Vietnamese embassy/consulate, with the same limitations and conditions attached to its use.
The VOA paperwork is not a full visa, rather you employ an agent (before you arrive) in Vietnam to obtain an official letter of approval that you present at the VOA counter when you land.
Apply visa online Or, contact us to get support.
1
Apply online
Secure online application saves time and checks for errors
2
Mail documents
No need to stand in line at the consulate, we will do it for you
3
Receive passport, visa
Real time status updates will keep you informed
Vietnam-Evisa Services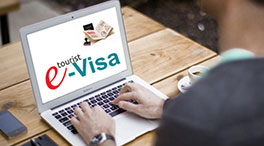 Vietnam E-Visa (Electronic Visa) issued by Vietnamese Immigration Department is a type of visa foreigners can obtain via electronic system, regardless of purpose to enter Vietnam. Our procedure is simple and can be completed in just a few minutes, you can get the E-Visa in 1-3 working days.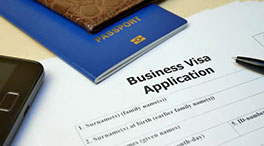 A Vietnam Long-term Business Visa (also known as a DN visa) is a type of visa that allows foreigners to enter and remain in Vietnam for a period of 3 months for the purposes of working with Vietnamese enterprises or conducting business activities such as meetings, signing business contracts, etc. Understanding the complexity of the Vietnam paperwork process, we aim to become the solution to your Vietnam's legal document requests.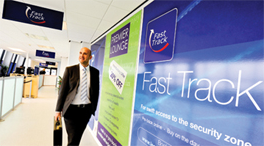 Our staff will meet you at the Landing Visa Counter with your name on the welcome board and assist you to get visa stamp and visa sticker without getting line as others. After that, our staff will escort you go to luggage lounge to assist you take care your luggage as baggage porters.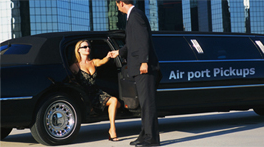 Our Car Pick Up service offer both inter-terminal transfers as well as private transportation to and from city centers. With a wide ranging choice of executive cars to choose from, we can ensure that your journey remains smooth even after you have left the airport.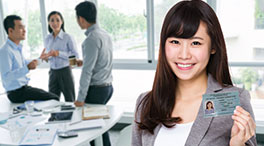 The Temporary Residence Card (TRC) is a paper issued by immigration or competent agencies of the Ministry for Foreign Affairs, which are granted to foreigners who are permitted to reside for a definite term in Vietnam. Foreigners wishing to enter Vietnam for work, business or legal relatives visits are required to apply for a TRC.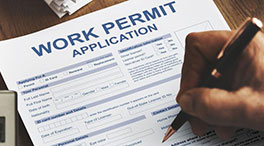 Vietnam Work Permit is issued by the Department of Labor, Invalids and Social Affairs or the Management Board of Industrial Zone, processing and export area where the Enterprise's (Employer's) head-office is located, permitting foreign labors to work legally in Vietnam. Vietnam Work Permit offers the duration of 2 years in maximum.
Join the Vietnam-Evisa Community
About VIETNAM-EVISA ™
VIETNAM-EVISA is one of the leading services with 21-years-experience in visa service for Vietnam Embassy. We provide a high quality Vietnam visa on arrival service with an organized and professional team as slogan " Creating values for clients, growing up with clients, being the valuable partner with the clients are our insistent faith."