Security certificate
1. Verisign SSL certificate: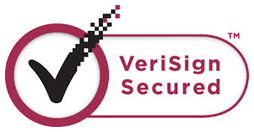 Since the inception of SSL (secure sockets layer) protection, VeriSign has been recognized as a leader in certificate authorities. For many, they're synonymous with the gold standard in data security and user trust. Now you can get that security for your website, including state of the art data security, comprehensive examination of your business, and a $1.25 million dollar warranty.
• High user trust. Visitors who see the VeriSign Pro badge on your site will immediately trust you because of it. They know that this verification means more than just data protection. It means that VeriSign examined your business and determined that your business: exists, owns your web domain, and is a trustworthy recipient of their most sensitive information. 
• The best security available. The VeriSign Pro cert has a minimum of 128-bit encryption. It has a maximum of 256-bit, which should be available to most users. But no matter how old the user's hardware or your server might be, it will never fall below the 128-bit encryption threshold. All SSL certs will provide good protection, but many can end up going lower than 128-bit at times. If you're serious about maintaining maximum data security, the VeriSign Pro cert is the choice for you.
• Get protected quickly. Your certificate should be issued in 2 days or less. This kind of certificate can't be issued immediately because the issuer must research your business in order to complete the verification process. But because the validation isn't nearly as extensive as what would be found with extended validation, you're still going to find a fast issuance. 
SSL isn't an option, it's a necessity. It's not a question of if you're going to protect your site, but what kind of validation you're going to use. Whether you're an ecommerce site or not, your visitors will demand data security. If you're not secured yet, you're just postponing the inevitable.
2. Comodo SSL Certificate: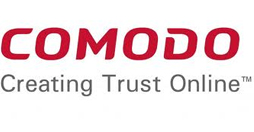 Trusted around the web, a Comodo SSL certificate provides the ultimate in legitimacy for your website. This is the top of the line, the maximum in validation from one of the most trusted names in security. A Comodo SSL will protect the data your visitors send and provide them the extra peace of mind that comes with knowing that your business has been thoroughly checked prior to issuance. 
The actual information security provided by Comodo SSL isn't substantially different from any of the other varieties. The sensitive data that users send to your web server isn't protected any more rigorously. Rather, the biggest difference comes in what the certificate authority -- the company that actually issues the SSL certificate and provides the protection -- does to verify your organization prior to issuing the certificate. Extended validation is the gold standard, so trusted that there is a set of standards that must be met when vetting a business for it. 
• 128/256-bit Encryption. This is the cornerstone of Comodo SSL. Your users are ultimately concerned with ensuring that everything of theirs is protected. Without encryption from SSL, the data can be intercepted and potentially used for fraud or identity theft. Comodo provides high-level encryption and long key length, minimizing the chance that its codes will be broken.
• Higher user trust. Your visitors will see the green bar at the top of their browser, a certain indication that your site is completely safe. This is a very potent indicator, especially for an ecommerce site. 
• $100,000 warranty. If there is ever a breach, you're covered for up to $250,000. That's how confident Comodo is in the effectiveness of their extended validation and SSL coverage. 
Best Regards
Vietnam Visa Organization
Hotline: + 84.909.343.525
Tollfree: +1-800-642-1567
Email: visa@vietnam-evisa.org