Vietnamese Fried Spring Rolls: A Must-Try for Visitors to Vietnam
Vietnamese fried spring rolls, also known as cha gio, are a delicious and popular appetizer or snack in Vietnam. They are made with a thin rice paper wrapper filled with a variety of ingredients, including ground pork, shrimp, wood ear mushrooms, carrots, and vermicelli noodles. The spring rolls are then deep-fried until golden brown and crispy.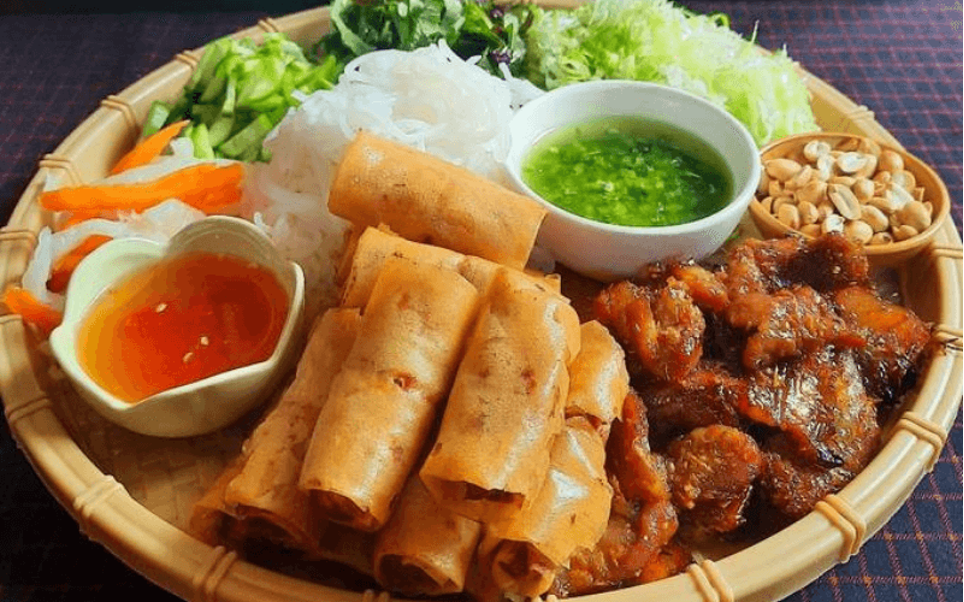 Cha gio are a delicious and flavorful dish that is sure to please even the pickiest eaters. The crispy rice paper wrapper encases the savory filling, which is a perfect combination of flavors and textures. The spring rolls are often served with a dipping sauce made from fish sauce, sugar, lime juice, and chili peppers.
Here are some tips for finding and enjoying the best Vietnamese fried spring rolls:
Look for street vendors who are busy selling cha gio. This is a good indication that the spring rolls are fresh and delicious.

Ask your hotel or tour guide for recommendations for restaurants that serve good cha gio.
Try cha gio at different restaurants to see which ones you like the best.

Experiment with different dipping sauces to find your favorite.
No matter where you go or what you do in Vietnam, be sure to try cha gio. It is a delicious, affordable and popular dish that is sure to become a new favorite. Be sure to give them a try!