Small ship itineraries in Viet Nam amongst best Southeast Asia cruises
Small ship itineraries along Ha Long Bay, the Red (Hong) River and the Lower Mekong River in Viet Nam were named among the top four best Southeast Asia cruises by the U.S. travel guidebook series Frommer's.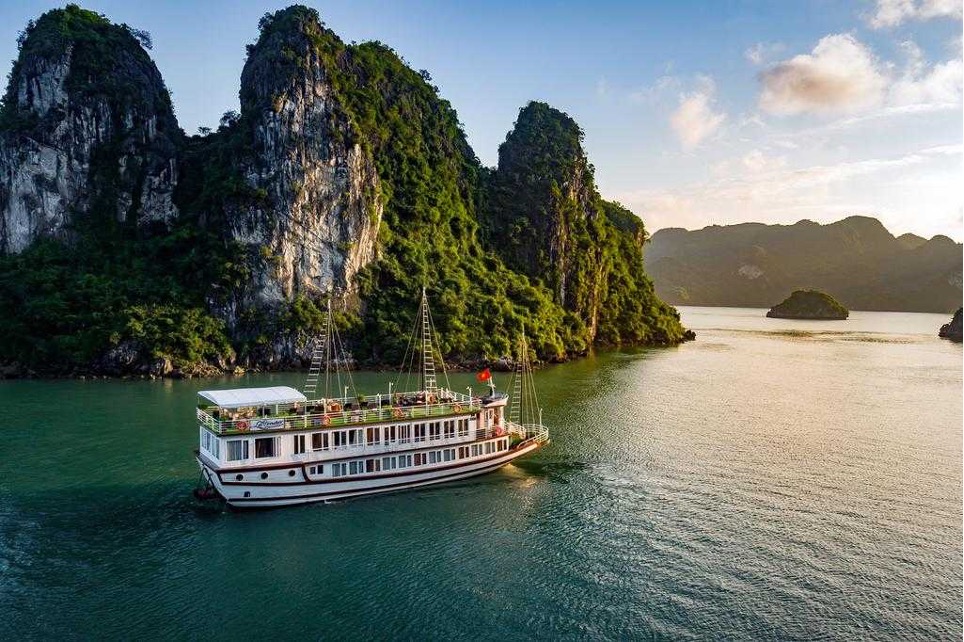 Lavender Elegance Cruise, Ha Long Bay. Photo by holidify.com
Ha Long Bay, a UNESCO World Heritage Site in the northern province of Quang Ninh, covers an area of over 1,500 square kilometers and includes 1,969 islands and islets. This spectacular seascape of limestone pillars is an ideal model of a mature Karst landscape developed during a warm and wet tropical climate.
Among the rewarding ways to spend time off the ship: village walks, kayaking in Ha Long Bay, watching a traditional water puppet show, taking tours of heritage sites, and getting a close-up look at traditional methods for making ceramics, furniture, rice wine, knives, and noodles.
"On a 10-day itinerary, a small ship can cover several hundred miles between Ha Long Bay and Hoa Binh in northern Viet Nam, spending a few days in the picturesque and otherworldly limestone karst–studded Ha Long Bay, the dramatic backdrop to films like Indochine (1992) and The Quiet American (2002)", Frommer's suggested.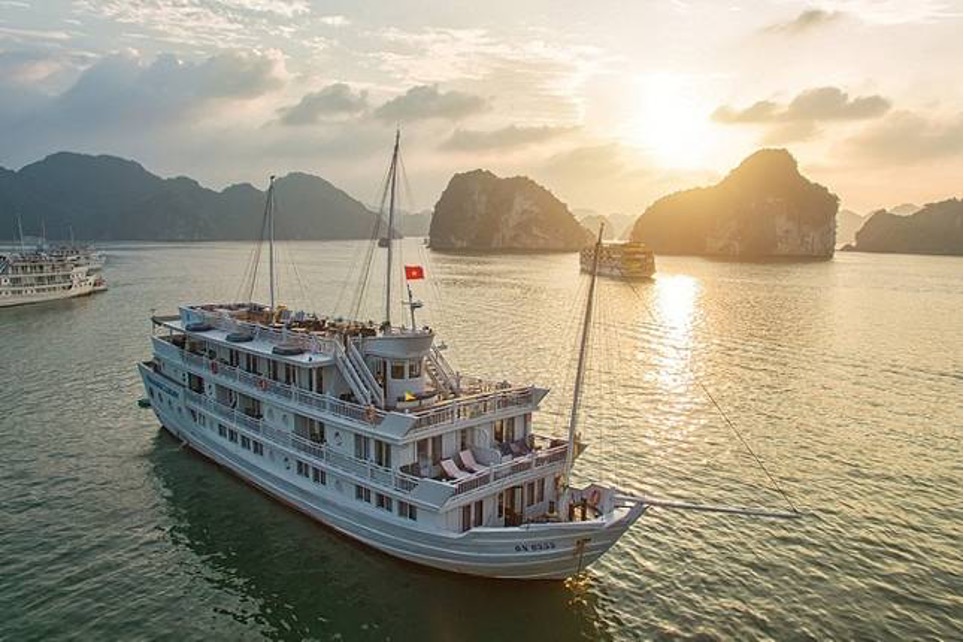 Cruise in Red River, Viet Nam. Photo by tourradar.com
Regarding the ship itineraries in the Red (Hong) River, the article highlighted that: Except for a day in frenetic and fascinating Ha Noi (notable for its colonial architecture, war heritage, and foodie culture), the rest of this route is spent on the Red River and its tributaries, which reach into the rural landscapes and small towns of Viet Nam's heartland".
Earlier, The Travel, a leading tourism website in Canada, has named Ha Noi among the 10 most beautiful Southeast Asia destinations.
Travelling the Lower Mekong River is a daily adventure and arguably one of the world's greatest river cruising destinations.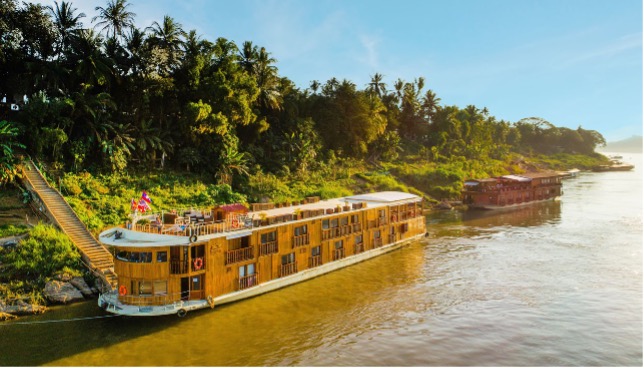 Cruise in Mekong River. Photo by cruisemekong.com
Discover Cambodia and Viet Nam, two amazing countries woven together by the lower Mekong river, and both countries are likely to be Southeast Asia's most diverse cruise destination in regards to history, culture and scenery.
Starting cruise trip from between river points near Ho Chi Minh City, visitors experience local life from remote and pastoral on the Cambodian side, to the more industrial and bustling Viet Nam part of the river.
Emerald-green terraced rice fields, shipbuilders, and other businesses cling to the river at many points. Visitors can venture into pungent wet markets and floating fish farms on excursions.
SOURCE: baochinhphu.vn