What To Do If Your Vietnam E-Visa Application Is Denied
When applying for Vietnam Visa, there are some cases that your E-Visa rejected. If your Vietnam E-Visa application is denied, it can be a frustrating and disappointing experience. However, you should keep in mind that there are a few things you can do to try to resolve this problem.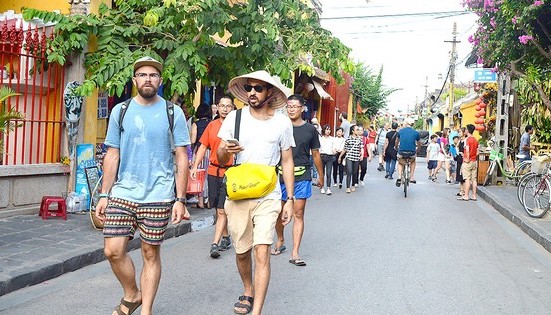 Some tips when your E-Visa application is rejected
Identify the reason for rejection: The most common reasons for E-Visa application rejection include mistakes in the application form, incorrect photographs, and unqualified aspects of the E-Visa requirements. Understanding the specific reason for rejection will help you determine the appropriate course of action.
Reapply for the E-Visa: If your original E-Visa application was rejected, you can reapply online, ensuring that you correct any mistakes or issues that led to the rejection. Pay close attention to the E-Visa photo requirements and double-check all the information in your application to avoid further rejections.
Contact the Embassy of Vietnam: If your E-Visa application is refused because you do not meet the E-Visa requirements, such as your nationality not being eligible, you must contact the Embassy of Vietnam for further assistance. They can provide guidance on alternative visa options that may be available to you.
Address payment issues: In some cases, payment issues can lead to E-Visa application rejections. If you are experiencing problems with your E-Visa payment, try using a different payment method or browser or contacting your bank for assistance.
Some additional tips
Be patient and persistent: Resolving the situation may take some time, but don't give up. The Vietnam immigration department is generally helpful and accommodating, and they will try to work with you to get your visa approved.
Be polite and respectful: Vietnam immigration officials are more likely to help you if you are courteous and respectful. Avoid getting angry or frustrated.
Our E-Visa Service
It might be upsetting and disheartening if your E-Visa application is rejected. However, by following the tips above, you can increase your chances of successfully resolving the situation and getting your visa approved.
If you are unsure about what to do or need assistance with the process, our E-Visa service is your solution.
We can help you do complicated procedures and track the status of your application. You just need to fill out the form with a few necessary information.
We can also provide you with support and advice if you need it.
We guarantee to protect your personal information.
We offer a reputable E-Visa service that takes care of everything for you. We want to make it as easy and convenient as possible for you to get your Vietnam E-Visa so that you can start planning your trip to this beautiful country.
To learn more about our E-Visa service, please visit our website or contact us today. We would be happy to answer any of your questions and help you get started on your journey to Vietnam.
Vietnam-Evisa.Org
Hotline: +84.909.597.525
Website: www.Vietnam-Evisa.Org
Email: visa@Vietnam-Evisa.Org