Enjoy Free Bus Drives Between Noi Bai International Airport's T1 And T2 Terminals
Noi Bai International Airport is the main international airport in Vietnam, and it is located about 45 kilometers from Hanoi. The airport has two terminals, T1(domestic terminal) and T2 (International terminal), which are about 2 kilometers apart. The free bus service is a convenient and free way to transfer between Noi Bai International Airport's T1 and T2 terminals. It is a great option for passengers who are connecting flights or who are simply looking for a way to get around the airport.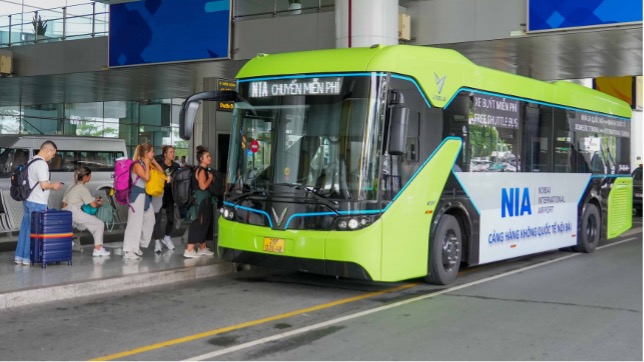 In the past, passengers who needed to transfer between the two terminals had to take a taxi or a shuttle bus with fee. However, since July 1, 2023, there has been a free bus service that connects the two terminals.
The bus service is operated by VinBus, a company that provides electric bus services in Hanoi.
The buses
at the airoprt
pick up passengers at the following locations:
- T1 Domestic Terminal: Wing A, 1st floor
- T2 International Terminal: Column 11-12, Lane 2, 1st floor
Here are some additional details about the bus service:
The buses are air-conditioned and have comfortable seats.

The buses are wheelchair accessible.

The buses have a luggage compartment.

The buses have a luggage compartment.

The buses are equipped with CCTV cameras for security purposes.