Construction of Long Thanh airport terminal to begin in August
Construction of the Long Thanh International Airport terminal will begin in August at a cost of VND35 trillion (US$1.4 billion).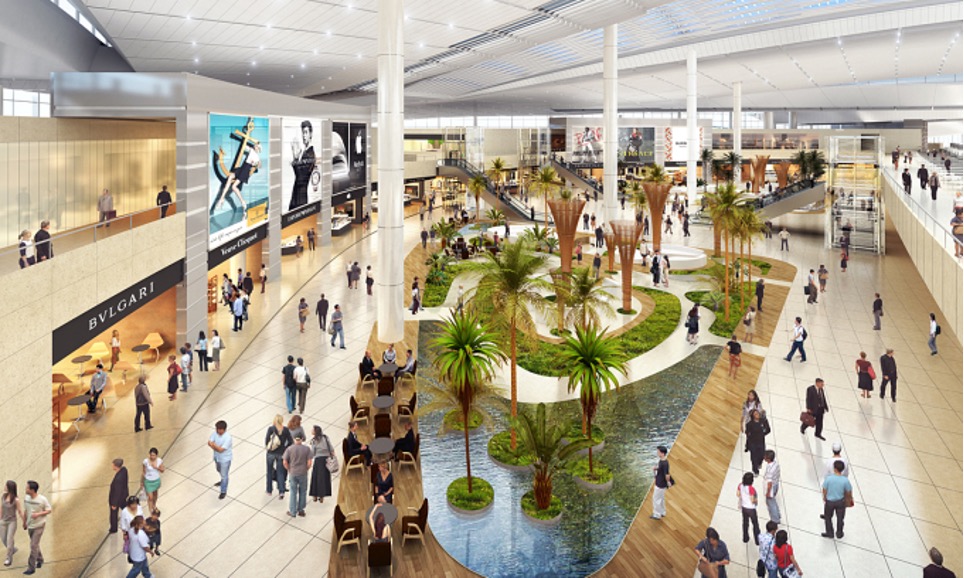 An illustration of a terminal of the Long Thanh International Airport. Photo courtesy of the Airports Corporation of Vietnam
Speaking at a meeting Thursday with leaders of the southern Dong Nai Province on land acquisition and payment of compensation for the airport, Nguyen Tien Viet, deputy general director of the Airports Corporation of Vietnam, said the construction contractor is expected to be identified this month.
"The terminal construction will begin in August. Other infrastructure like runways and aprons will also be developed around this time." The Dong Nai People's Committee said around 1,810 ha of land has been cleared for the first phase of the airport.
Three consortiums are bidding for the terminal work, the largest and most expensive component of the airport: CHEC-BCEG-Vietnam Contractors, Hoa Lu and Vietur. All include Vietnamese companies who have foreign partners from Thailand, China and Turkey.
The Long Thanh Airport, to become Vietnam's largest, is budgeted to cost around VND336.63 trillion.
Its construction is divided into three phases. The first, with one runway and terminal, is expected to be completed in 2025, allowing the airport to handle 25 million passengers a year.
In the second, to be completed by 2035, another runway and terminal will be added, doubling the capacity to 50 million. Other infrastructure will be built by 2050 in the third phase, when the capacity will again double to 100 million passengers.
SOURCE: Vnexpress.net