Golden Bridge in Da Nang among world's most iconic
The Golden Bridge in the central city of Da Nang ranked sixth among 10 most iconic bridges around the world by Indian monthly magazine LuxeBook.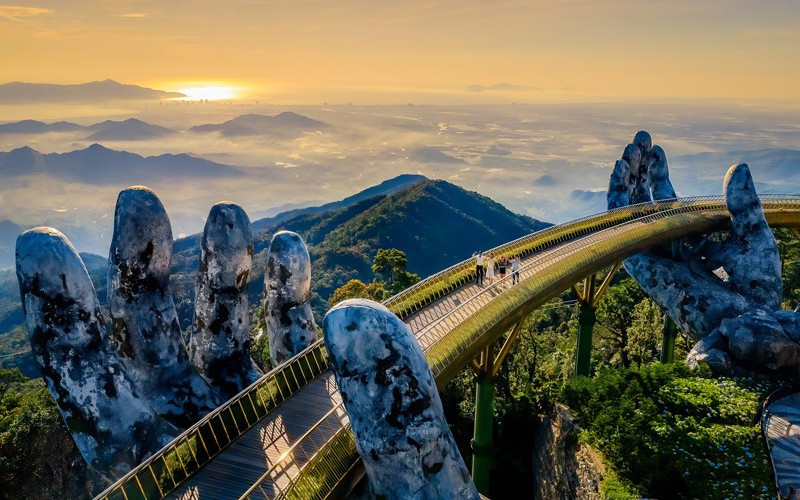 The Indian magazine recently unveiled a list of the 10 most iconic bridges worldwide as suggestions for travelers this summer.
"More than being a pure architecture piece, Golden Bridge has been asserting itself as a new symbol of Da Nang's tourism since its opening in June 2018. This striking bridge is one of the most photographed spots in Da Nang."
In Ba Na Hills near Da Nang, this creative pedestrian bridge connects the cable car station with the gardens below.
"Strolling around the Golden Bridge is like walking on the clouds across the hands of the God of Mountain," according to the Indian magazine.
Others in the list are Golden Gate Bridge (the U.S.), Pont Alexandre III (France), The Twist (Norway), Rialto Bridge (Italy), Khaju Bridge (Iran), Charles Bridge (the Czech Republic), Helix Bridge (Singapore), Tower Bridge (the U.K.), and Harbor Bridge (Australia).
SOURCE: vnexpress.net