Fast Vietnam visa on arrival for Bahrain citizens
Must- choose Vietnam visa on arrival agency
What is Vietnam visa on arrival?
Vietnam visa is an obliged travel document for those whose nationalities are not included in the visa exemption list.
Visa on arrival (VOA) is one of the visa categories that foreigner can apply for to be granted a legal entrance permission. Before entering, applicants for visa upon arrival must apply for a visa approval for picking up visa at the border checkpoint issued by the Vietnam Immigration Department, the Consular Department or the Department of External Affairs of Ho Chi Minh city.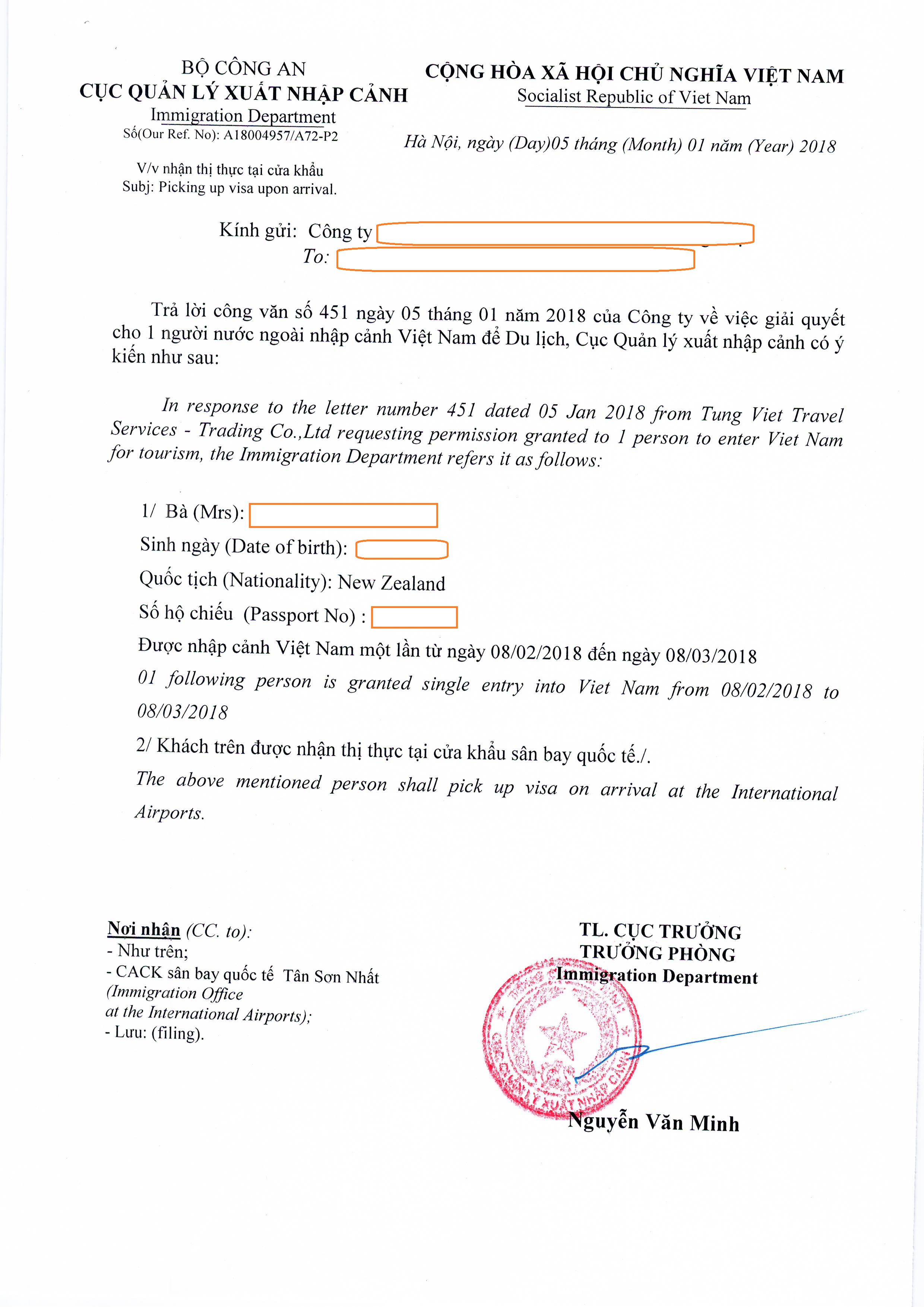 Sample of Vietnam visa approval letter
Source: visa@vietnam-evisa.org
Why must Bahrain citizens choose Vietnam visa on arrival?
Besides VOA, Bahrain visitors can apply for visa of Vietnam at Vietnamese Embassy which is not available in their country at the moment. That means they shall visit the equal competent authorities in the neighbor countries such as: Embassy in Qatar, United Arab Emirates, Kuwait, Saudi Arabia or Iran. This option is not commonly chosen due to the high cost of transport and the inconvenience of completing the procedure – many documents and paperworks required.
In the opposite site, Vietnam visa upon arrival seems more optimic to be applied for:
You can make the registration online at home;
You can obtain the legal visa approval provided by Vietnam Immigration Department within two days once finishing the payment;
You don't need to submit any document;
You will be assisted through all the steps by our staff and enter Vietnam as smoothly as ever.
Don't forget to check which kind of visa suits you the best.