COMING SAPA TO FIND THE LOVE WATERFALL
Beside of Bac waterfall , Cat Cat village, tourists can visit the love waterfall on legendary O Quy Ho mountain pass.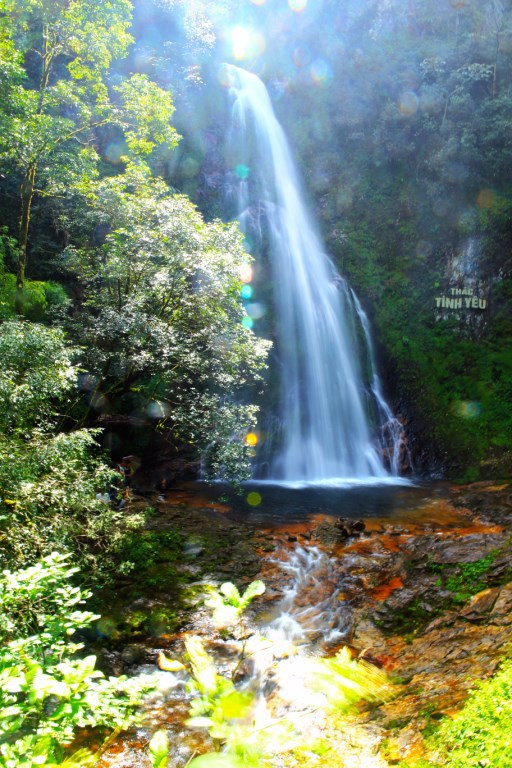 The love waterfall is the famous waterfall in San Sa Ho village, far 14km from Sapa town center. This place is one of the places where starting itinerary conquer Fansipan mountain.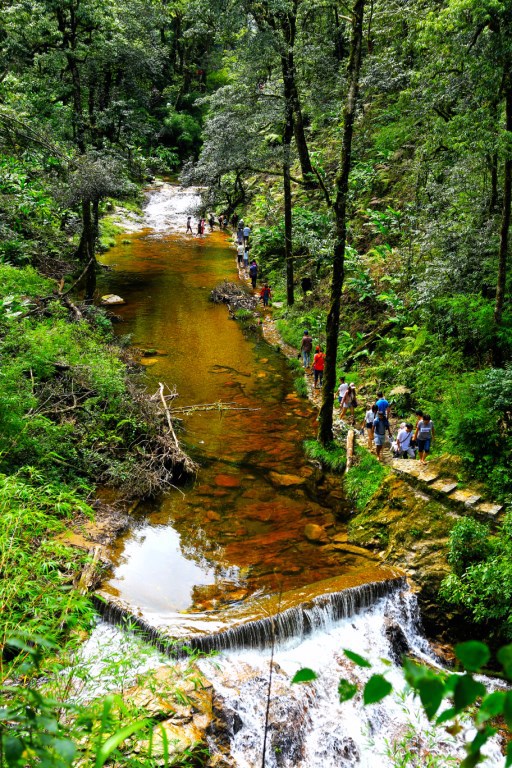 In order to come the love waterfall, visitors have to go deep into the woods, through Truc forest . In March, the road comes the waterfall become more beautiful thanks to the red of Azalea flowers. All mixing create a seductive natural picture.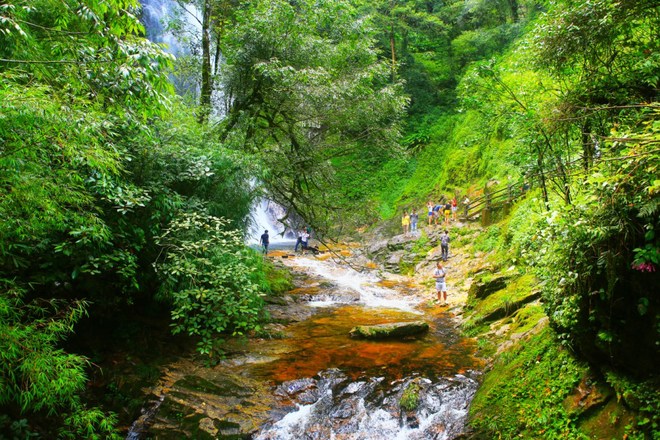 After 20 minutes moving through Truc forest and the road has red earth, tourists will see the golden stream. Just needing to climb headwater of this stream you can see the love waterfall.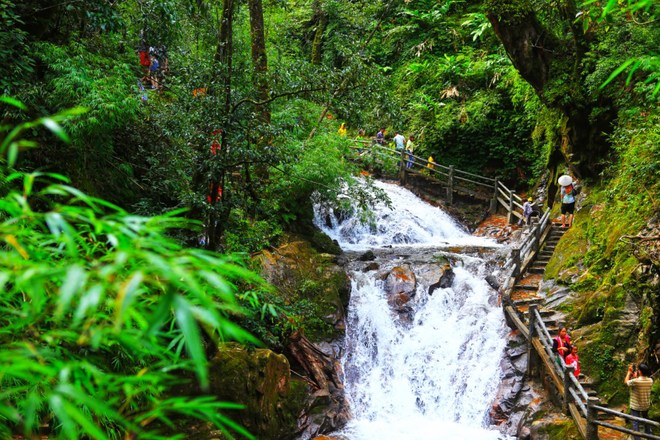 The love waterfall has 100 meters of height, it flows continuously all day and night. Watching from far, this waterfall appears as a hat undulating beside of the lush vegetation.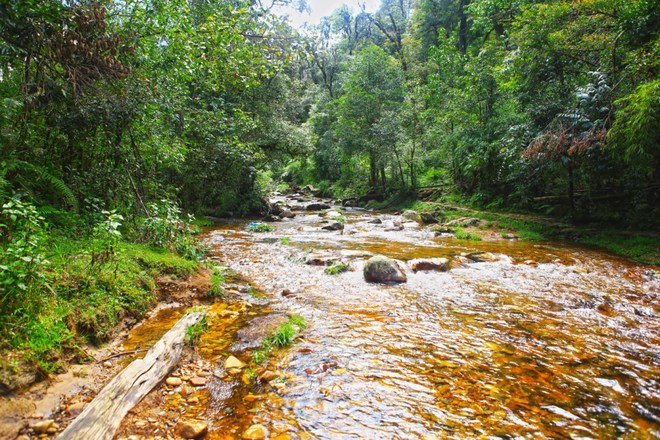 In the legends, the love waterfall is the place which a Fairy met a woodcutter guy with name called O Quy Ho. However, because they had not been the consent of God, they could not love each other. Finally, As too missing the lover, the fairy metamorphosed the bird with yellow feathers flying around the mountain top and call O Quy Ho so badly.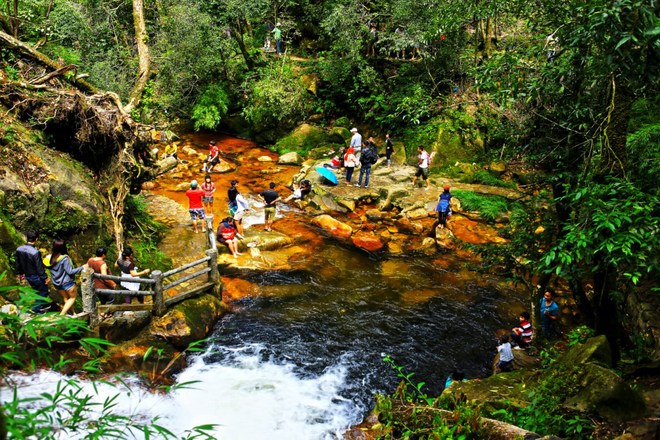 The price of the ticket visiting the love waterfall is 35000 VND/person.If luckily coming on the fog day, visitors can see the beautiful scenery as a fairyland.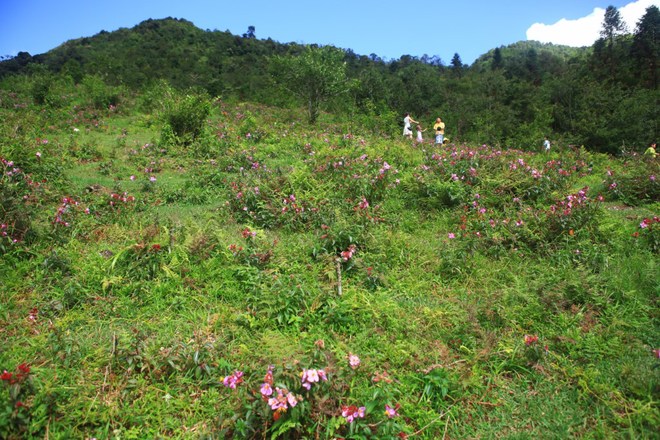 The love waterfall is located in Hoang Lien Son national park and be a new destination for travel. Beside of the familiar destination like Ham Rong mountain, Bac waterfall,…Tourists can choose the love waterfall to travel Sapa and enjoy your trip.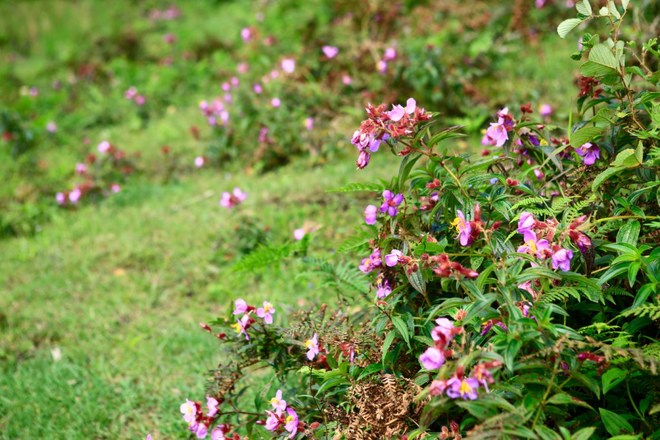 The flowers on the road comes the love waterfall.
Source: Vnexpress