THE ROMANTIC ROAD IN HANOI
Phan Dinh Phung street is famous with Sau trees on the same sidewalk, it is always covered by the shadow of trees in summer .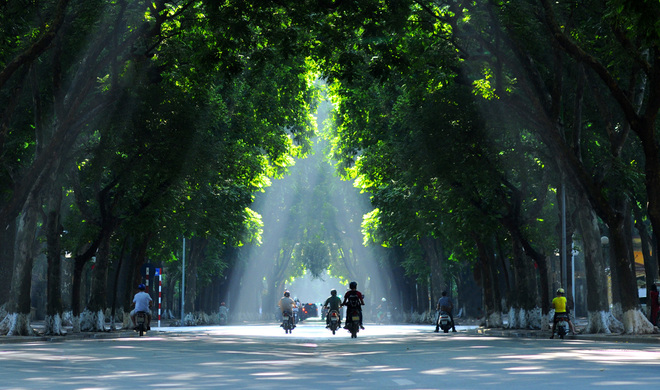 1.5 km of the length, Phan Dinh Phung street stretches from Mai Xuan Thuong street to Hang Cot street. It crosses the streets as: Hoang Dieu, Dang Dung, Nguyen Tri Phuong, Hang Bun.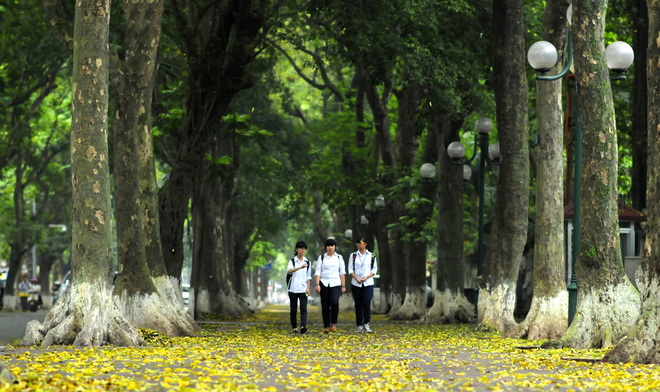 This is the road which has the widest sidewalk with Sau ancient trees. The special thing of this road has two trees on the same sidewalk. Fallen leaves make us remember the beautiful memories about the time to go school.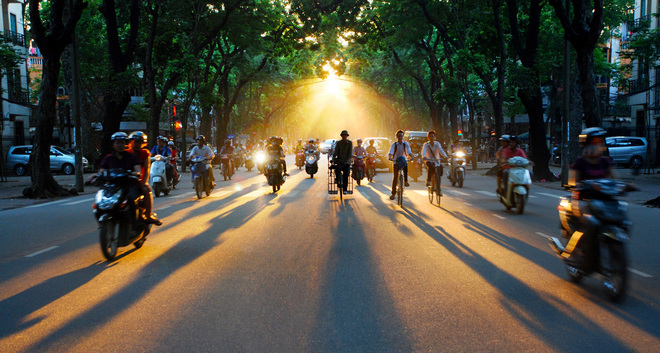 Autumnal sun dyed yellow the roads, street corners.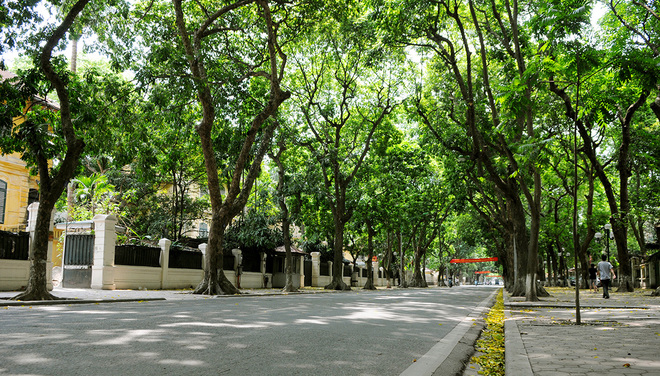 Those days in the end of autumn, people will find out easily the peaceful, romantic scenery between noisy, boisterous Hanoi.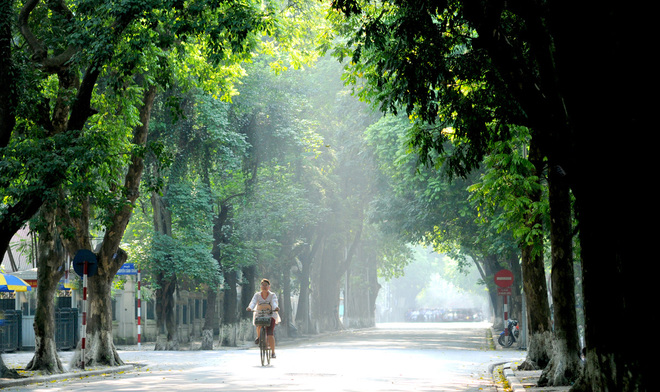 Hanoi autumn is sweet with a little cold of autumn wind, with gentle golden sunbeams.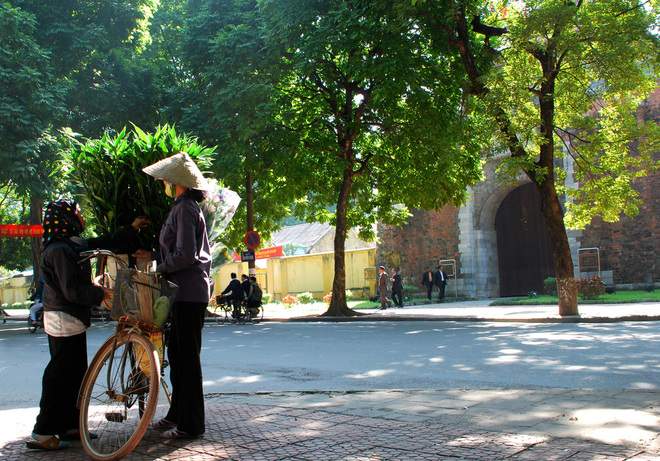 Being the most beautiful road in Hanoi, Phan Dinh Phung street attracts a lot of tourist to visit. Coming here, they not only admire with veneration at the historic structure like Bac Mon, the villa of ancient France but also enjoy a green space.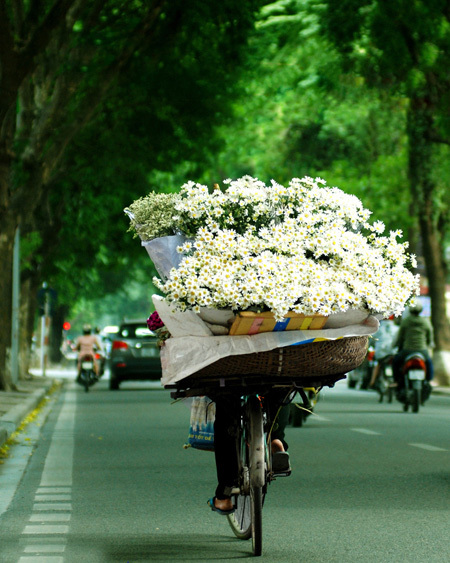 Wandering the streets, you will always see the bicycles selling seasonal flower. That is Peach blossom to signal coming spring, Lily in April, Lotus flower in early summer, Yellow Chrysanthemum when autumn comes.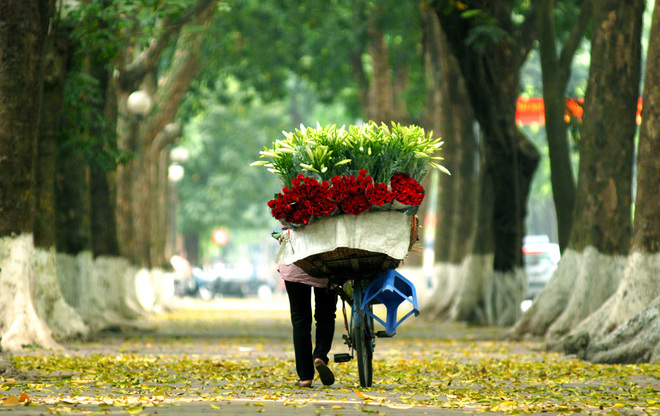 When autumn comes, that is the time which Sau trees drop their leaves.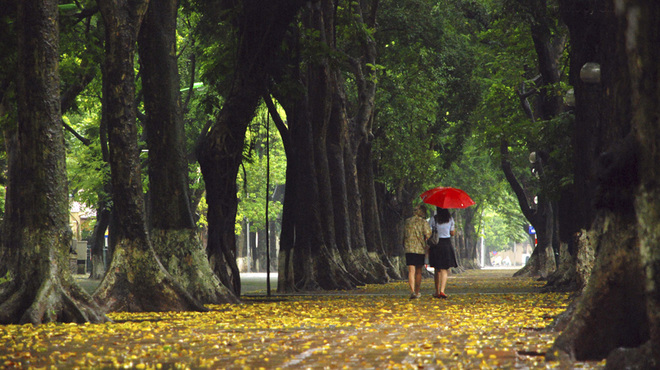 You walk on this road with someone to enjoy the peaceful, romantic beauty.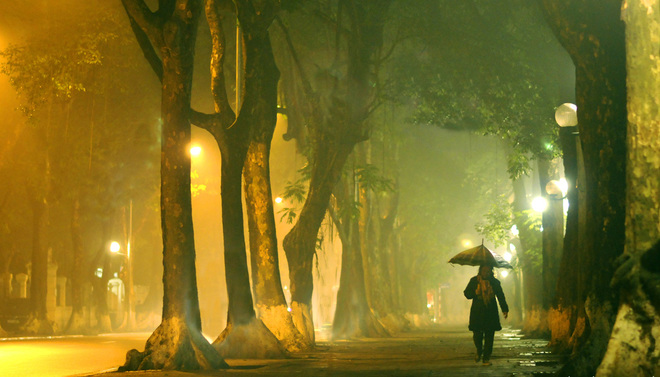 The quiet beauty at night of Phan Dinh Phung street.
Source: Vnexpress