Da Lat, Sa Pa among Asia's ideal destinations to escape heatwave for Singaporeans
Channel News Asia has named Sa Pa, Da Lat and Ba Na Hills among 10 cooling getaways in Asia to escape the intense heat of Singapore. Located at an altitude of over 1,500 meters above sea level in Vietnam's northwest mountains, Sa Pa is accessible via an eight-hour sleeper train ride from Hanoi.
With cool temperatures year-round, Sa Pa offers respite even during the hottest months of June to August. Temperatures in Sa Pa range from 17 to 24 degrees Celsius in July.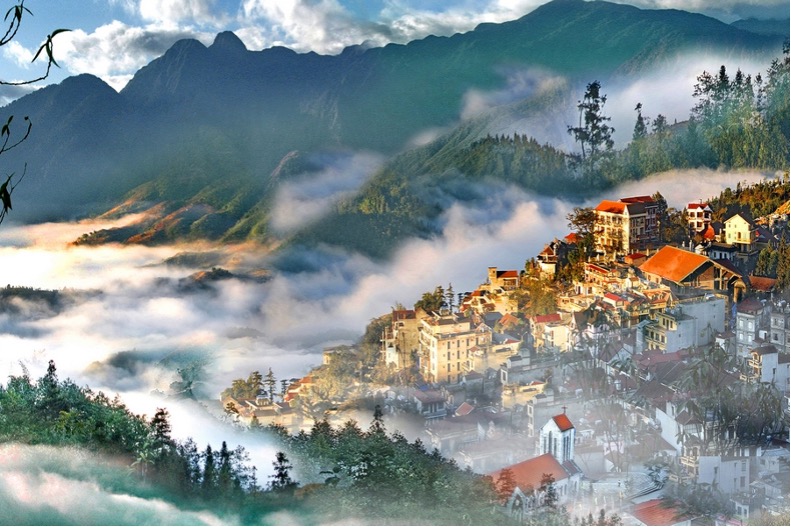 Sapa, Viet Nam
One of the famed tourist destinations in Sa Pa is Mount Fansipan at 3,145 meters (10,311 feet), nicknamed 'the roof of Indochina' and a Mecca for Vietnamese trekkers.
Ba Na Hills, perched at an altitude of 1,489 meters on Nui Chua Mountain in the central city of Da Nang, also boasts a cool climate all year round with misty landscapes.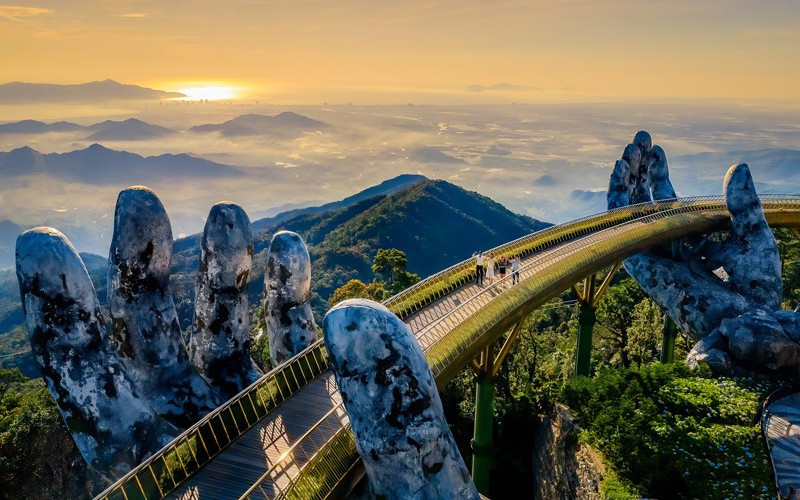 Golden bridge - Ba Na Hills
It is home to a complex of restaurants and entertainment facilities and the Golden Bridge, which is held up by two giant hands.
Temperatures in July on Ba Na Hills range from 17 to 26 degrees Celsius.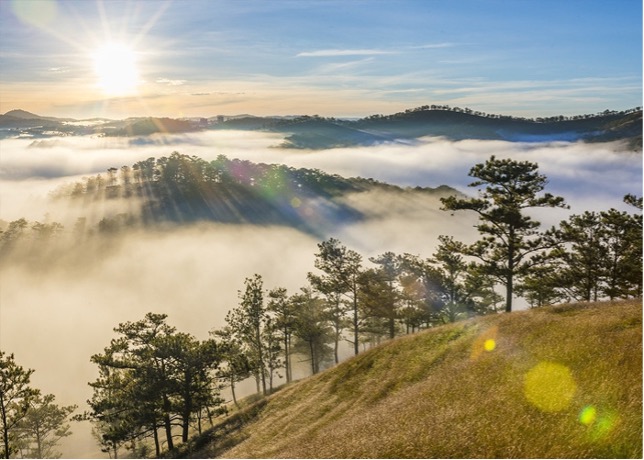 Da Lat
Located at 1,500 meters above sea level, Da Lat in the Central Highlands is much loved for its year-round cool climate, green pine forests, misty landscape, and architectural gems dating back to the French colonial time. In July, temperatures there range from 20 to 32 degrees Celsius.
There are daily direct flights from Singapore to Da Nang and Da Lat while tourists have to take a further six-hour bus journey to Sa Pa after landing in Hanoi.
Other destinations on the list were Cameron Highlands and Kundasang in Malaysia, Khao Kho, Chiang Rai and Khao Yai in Thailand, and Alishan in Taiwan.
In May, Singapore reported its highest temperature in 40 years as the daily maximum temperature hit 37 degrees Celsius.
SOURCE: vnexpress.net