Hai Van Pass: The Road to Clouds and Sea
Hai Van Pass is one of the most iconic roads in Vietnam. It winds its way through the mountains between the cities of Da Nang and Hue, offering stunning views of the ocean and the surrounding countryside. The pass is also known for its challenging roads, making it a popular destination for motorbike enthusiasts.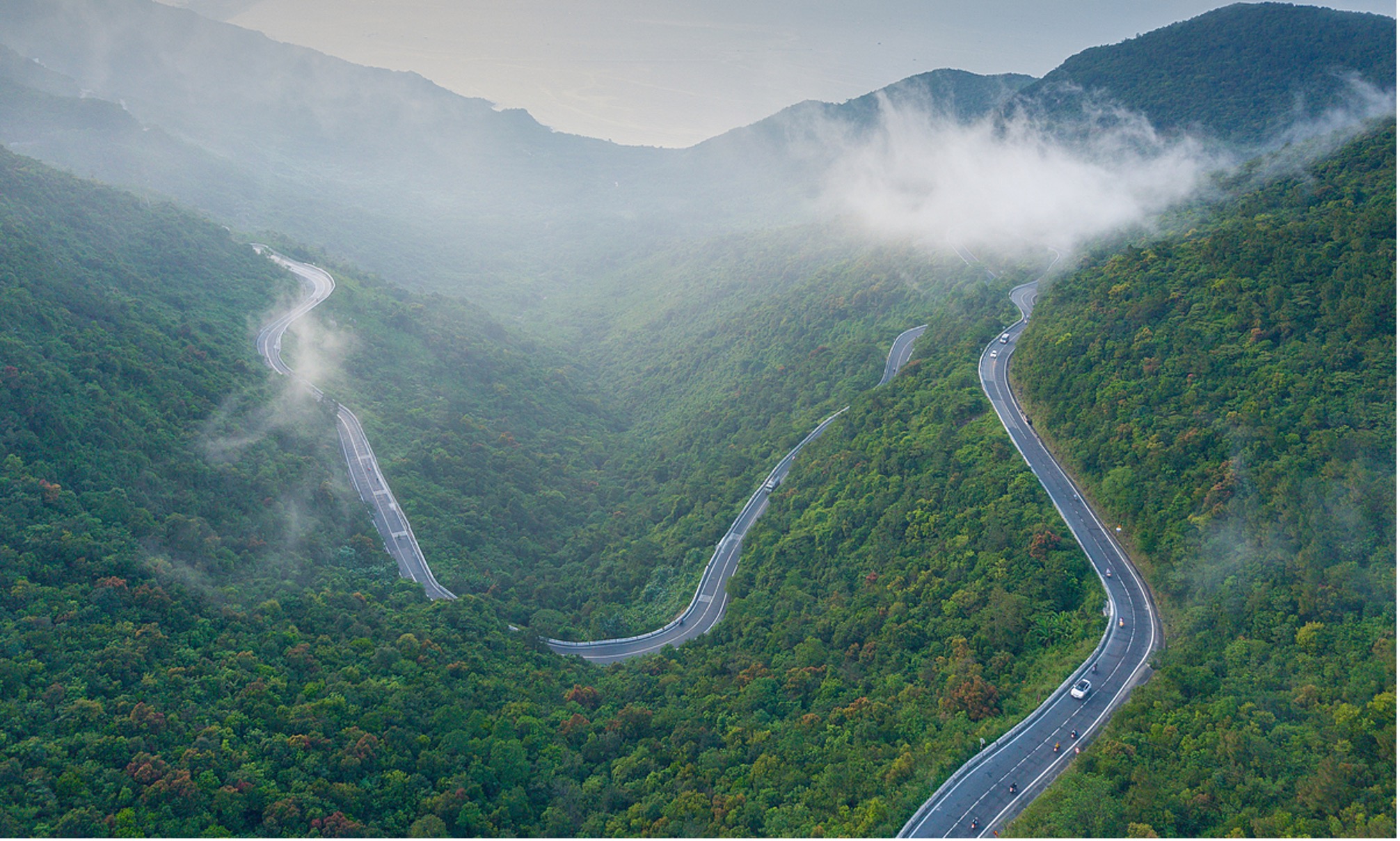 The name "Hai Van" means "Ocean Clouds" in Vietnamese, and this is a fitting description for the pass. It is located on Highway 1 between Da Nang and Thua Thien Hue. This is the highest pass in Vietnam, about 500 meters above sea level. On a clear day, you can see the clouds rolling in from the ocean, creating a truly magical sight. The pass is also home to a variety of plants and animals, including monkeys, deer, and birds.
There are a few different ways to experience Hai Van Pass. You can drive or motorbike along the pass, or you can take a cable car to the top. If you're feeling adventurous, you can even hike to the top of the pass.
No matter how you choose to experience Hai Van Pass, you're sure to be impressed by its beauty and its history. The pass has been used as a strategic military location for centuries, and it played an important role in the Vietnam History. Today, Hai Van Pass is a popular tourist destination, and it's easy to see why.
Here are some tips for visiting Hai Van Pass:
The best time to visit is in the morning, when the light is good and the traffic is light.

If you're driving or motorbikeing, be sure to take your time and enjoy the views. The roads can be winding and challenging, so it's important to be cautious.

If you're hiking to the top of the pass, be sure to wear comfortable shoes and bring plenty of water.

There are a few viewpoints along the pass where you can stop to take in the views. The best viewpoint is at the top of the pass, but there are also some great views from the cable car station.