Pho Cuon: A Delicious and Refreshing Vietnamese Dish
Pho is a famous Vietnamese dish that is known for its delicious broth and chewy noodles. But did you know that there is a variation of pho that is even more refreshing and delicious? It is Pho Cuon – one of the popular dishes you should not forget to try in Vietnam.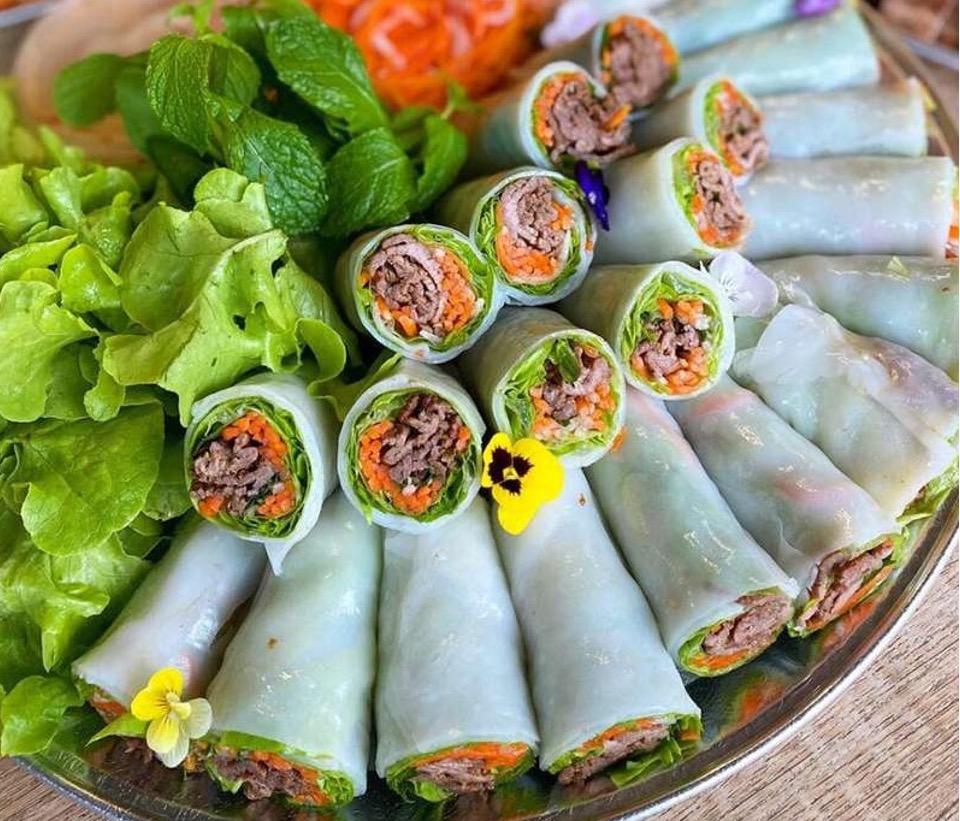 Pho Cuon is a fresh spring roll made with rice paper, grilled beef, and a variety of vegetables. It's a light and refreshing dish that's perfect for a hot day. The rice paper is soft and chewy, the beef is tender and flavorful, and the vegetables add a touch of freshness.
Pho Cuon is often served with a dipping sauce made with fish sauce, vinegar, and chili peppers. This adds a bit of acidity and heat to the dish, which helps to balance out the sweetness of the vegetables.
Pho Cuon is a relatively new dish, but it has quickly become a favorite among both locals and tourists. It is a light and refreshing dish that is perfect for a hot day. It's a popular street food in Hanoi, and you can also find it in many restaurants throughout Vietnam. The combination of the fresh rice paper, cooked beef, and vegetables is simply delicious. The dipping sauce adds a touch of acidity and heat that perfectly complements the other flavors.
It is a versatile dish that can be enjoyed for breakfast, lunch, or dinner. If you are looking for a delicious and refreshing Vietnamese dish to try, then Pho Cuon is a great option. Don't forget to try Pho Cuon when you are in Vietnam!