8 reasons to visit to Vietnam in November
November is suitable time for who want to visit to Vietnam. There are many festivals will be held on this November throughout Vietnam. To know more Vietnam culture and life style don't hesitate to come Vietnam in this November. 8 festivals are going to be organized will be showed in below:

1. Carnival in Sapa with themes: colorful Sapa
The festival is in a series of activities to celebrate 110 years of Sapa tourism that will be official hold on 1st November. When blending to the air festival, visitors have a chance to enjoy performances that marked culture of ethnic groups in Vietnam such as: Mong, Dao, Muong,etc.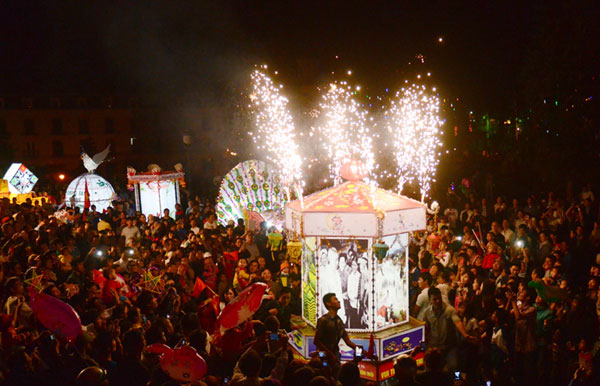 Carnival colorful flower in Sa pa
2. Tet Trung Thap
Tet Trung Thap also differently named Tet Com Moi-New rice festival. It annually occurs on the 10th day of the tenth in the Lunar month. For this year it will be hold on 12th November. People will make new rice to round sticky rice cake and boiled chicken to worship their ancestors, God and saints and Buddha. Some areas in Vietnam celebrate this festival at the same time on the fifteenth day of the tenth lunar month. So it also called "Tet Ha Nguyen". The old people though that this time is approximated time for grown of herbage. Therefor this time is very important for not only Vietnam residence but also traditional medicine.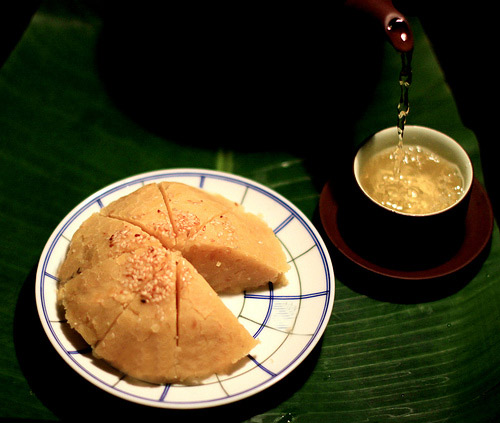 Sticky cake in Ha nguyen festival
3. Ok Om Bok festival
Khmer ethnic in Vietnam thinks the moon is harvest protector. So they celebrate annually Ok Om Bok festival to worship and be grateful to moon. It occasionally be held on the fifteenth of the tenth lunar month. There are many interesting activities occur to welcome this festival. The most exciting activity is boat race-"dua ghe ngo" of Khmer ethnic. The boat used in the race is a good dug-out canoe. Visitors can easily take park in this festival when coming the Vietnam southern province such as: Soc Trang, Bac Lieu,Tra Vinh, Kien Giang, Vinh Long, Can Tho, etc.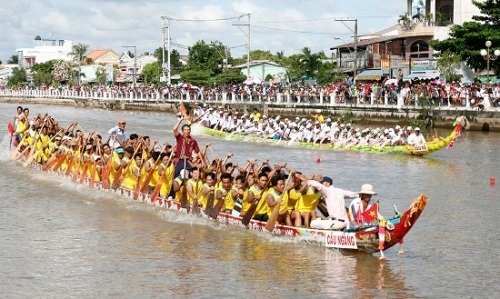 Ghe ngo race in Ok Om Bok festival
4. Ky Yen festival at Nguyen Tri Phuong temple
Ky yen festival is one of the main festival of temples in Dong Nai province. Ky Yen festival is held to worship Vietnam heroes or those with distinguished service to the country.
Nguyen Tri Phuong is Vietnam hero. He is general commander living Nguyen dynasty. After his death Dong Nai residence set up temple to worship him in Bien Hoa City, Dong Nai province. This festival will be held on from 18th to 19th November with many activities such as offering sacrifices accompany with classical theatre, dance. Visitors come there can have a chance to learn more Vietnam culture about temple sacrifices.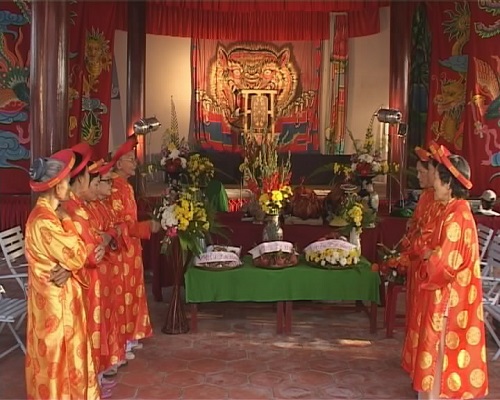 Offering etiqueting in Ky Yen festival
5. Mieu Ba festival
Mieu Ba festival annually occur from 16th to 18th of the tenth lunar month ( from 18th to 20th November) at Ngu Hanh temple in Hoang Hoa Tham street Vung Tau city. Mieu Ba temple is only for women and only women can serve or manage activities therein. In addition to worship God and saint, Mieu Ba temple also celebrate dragon dance, lion dance, Vietnamese opera and traditional games. There are many pilgrims visit this temple annually to worship saints or to enjoy exciting air of festival.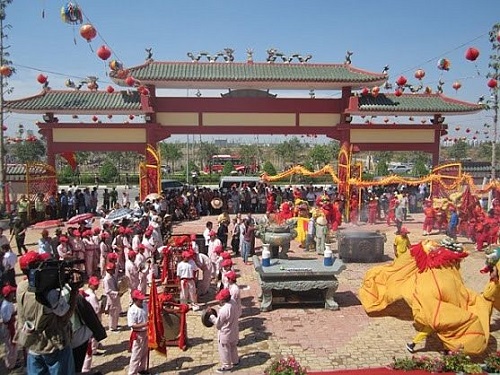 In front of Ba temple gate
6. Keo Chay festival
Keo Chay festival annually occurs on 16th of the tenth lunar month (18th November) of Pa Then ethnic in Ha Giang province-an area of Vietnam highland. Visitor will be surprised when the shaman keep and incite incantations on pestle. That cause strong young men can't push the pestle down the land. Only when someone take the hand on the top of pestle, young men push it down the ground and the game ends.
With Pa Then ethnic, this festival is marked traditional custom. Coming there, visitor can enjoy exciting air and having a wild or mysterious experience. No one can explain what the shaman did with the pestle.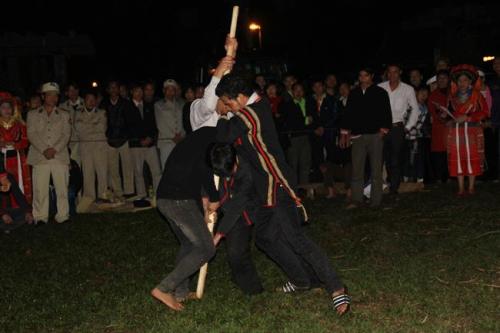 Keo Chay festival
7. Nguyen Trung Truc festival
Nguyen Trung Truc temple is located in Long Kien commute, Cho Moi district, An Giang province worship Nguyen Trung Truc hero. It annually occur from 18th to 19th of tenth lunar month (from 20th to 21st November) to memory and honor Nguyen Trung Truc hero.
Nguyen Trung Truc was commander under Nguyen dynasty. He commanded Vietnam military against Frances invader and sank France ship. Nowadays local residence action the battle sinking France ship on Nhat Tao River. In addition, this festival also is an occasion to hold traditional games include mental and physical activities such as boat race, playing chess. Local residence also serve vegetarian dishes for pilgrims.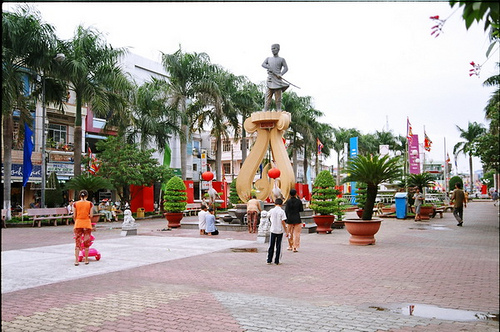 Nguyen Trung Truc hero statue
8. Nhi Ke village festival
This festival annually occur on 25th of tenth lunar month (27th November) at Nhi Khe village, Nhi Khe commute, Thuong Tin district, Ha Noi city to be grateful Doan Tai-progenitor of carpentry. There are many activities in that time such as offering sacrifices, playing chess, traditional theatre. Coming there visitor can not only take part in this festival but also watch traditional woodworking with modern and sophisticated stylish.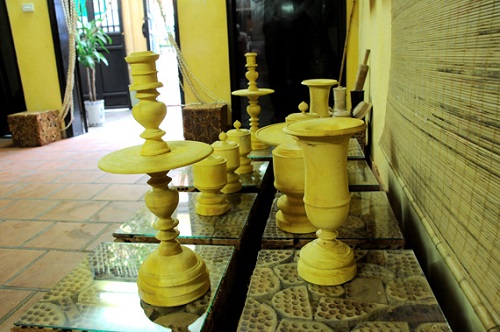 Carpentry product from Nhi Khe village
Have a nice day !
By Vietnam-evisa.org team