Let's come Can Tho City to enjoy specialty in Lunar New Year
Folk cake festival of Vietnam Southwest will be held from January 23rd 2014 to 25th January in Can Tho City with over 200 cake specialties and 50 typical dishes of Mekong delta.
>> Interesting cultural event at the end of 2013 in Vietnam
This event aims to introduce folk cake of Vietnam Southwest to visitors. On this occasion, tourists can have opportunity to enjoy over 200 typical cakes of Mekong delta from stick rice, rice and over 50 kinds of famous dishes.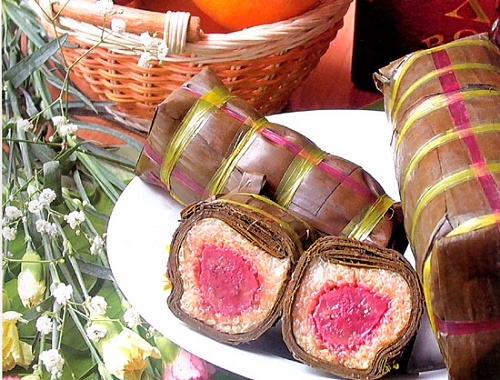 Tet cake-the speciaty in Vietnam Southwest used in Lunar New Year
To welcome Lunar New Year and ceremony 10th Can Tho City foundation, folk cake festival will be organized in Hoa Su gastronomy (Cai Khe Dune, Ninh Kieu district, Can Tho City). This is the third time that Can Tho City has celebrated folk cake festival.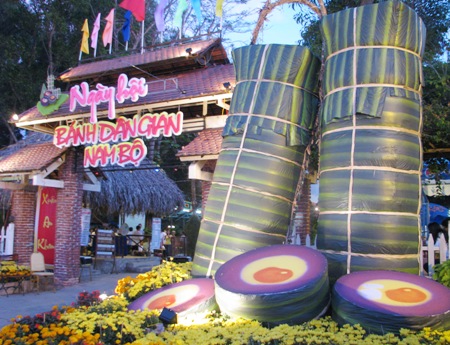 Folk cake festival to welcome Lunar New Year and 10th ceremony Can Tho central city foundation
Coming to big festival, visitors will have a chance to learn more Vietnam Southwest's culture. This is also an occasion for integration expression of Kinh (Viet ethnic), Khmer minority ethnic, Cham minority ethnic, etc. who are living peaceful together in Mekong Delta.
Many culture activities of Vietnam Southwest are performed such as hick culture, conical straw hat's dancing, folk instruments such as zither, monochord, flute, etc. Especially, this is special occasion to perform southern amateur music which was recognized as world's intangible cultural heritage on 5th December 2013.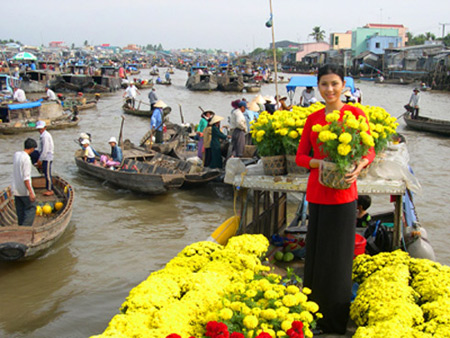 Lunar New year on Cai Rang floating market
Moreover folk games will be reappeared in this festival. Tourists can have a chance to enjoy not only delicious foods but also take part in the fun games. Folk games express Vietnam Southwest's life will help tourists learn more culture and lifestyle of Mekong people.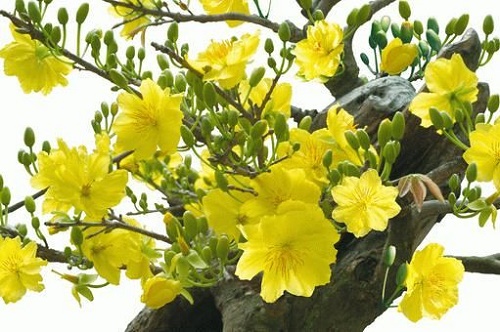 Apricot blossom-the typical flower in Vietnam Southwest
Besides, visitors can join to process cakes from stick rice. It promises to bring new strange and funny experiences to tourists. How is wonderful when tasting a dish made by ourselves!
This festival attracts many talent chefs to cook lively typical Vietnam Southwest's food from stick rice. It's really unique innovation because more than 200 kinds will be conducted only by stick rice. Each cake has its different taste. Let's taste a piece and sightsee majestic float market of Mekong Delta to welcome Lunar New Year. It's really interesting experience.
Have a nice day!
By Vietnam-evisa.org team