Khanh Hoa province welcome over 3 million arrivals in 2013
According to Department of Culture, Sport and Tourism, over 3 million arrivals come to Nha Trang city and stay in other places in this province, jumping to 29% compare to 2012.
>> The amount of foreign tourists come to Vietnam jumping to 10.6 %
International tourists estimated 712000 arrivals, jumping 34%. Domestic tourists is about 2.3 million arrival jumping 28%.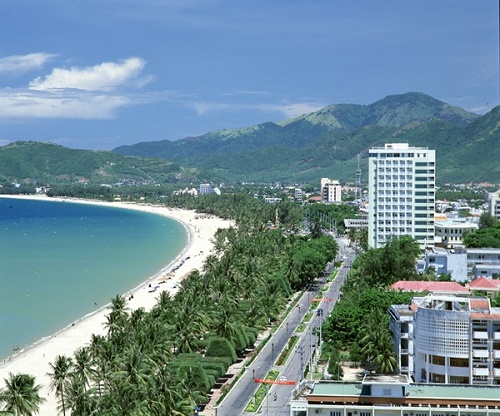 Nha Trang beach in Vietnam 
Russia is the country that has the most of number of arrival to come into Khanh Hoa province compare to other countries. It is estimated 150000 Russian's arrivals coming Khanh Hoa province.
Thanks to the limited Anh Duong company of Vietnam has co-operated with Pegas Turistik of Russia to build direct route airplane from Central Russia to international airport Cam Ranh of Khanh Khoa province. Moreover Vietnam Airlines has opened direct route of airplane from Moscow to Nha Trang City.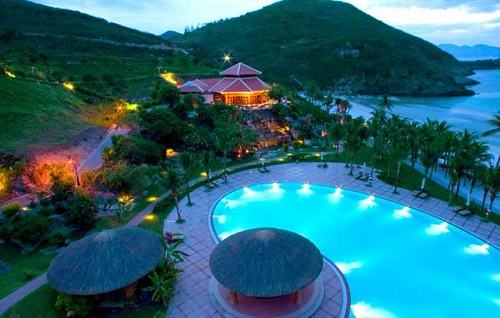 Vinpearl resort in Nha Trang 
Australia, America, France, England and Germany are the countries have many tourists come into Nha Trang province. In addition Khanh Hoa province also pick over 11 million arrivals to contemplate with daily tours.
At the moment, Khanh Hoa province has over 540 accommodation spots with about 15000 rooms, 48 hotels reach 3-5 star standard with over 8500 rooms.
Khanh Hoa province plans for new tourism project for 2014. This project continues focusing on infrastructure investment to support high standard, modern and variety in tourism products with safe and solidity for environment.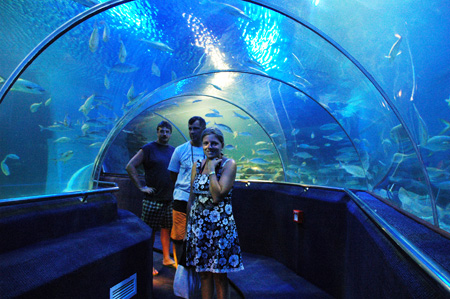 Submarine life in Nha Trang
Khanh Hoa province also strengthen co-operation and integration between Ho Chi Minhcity, Lam Dong province, Dak Lak, Ninh Thuan province, etc. to develop beach tourism, eco-tourism of local tourism.
Have a nice day!
By Vietnam-evisa.org team