Noi Bai airport announced to change flight procedure counter
All domestic airlines announced that they changed all of flight procedure counters of Noi Bay airport to E lobby, T1 terminal on December 29th 2013.
According to international Noi Bai airport representation, E lobby links to the A building and T1 station which is using through private corridor.
With over 500 billion VND investment, E lobby capacity can contain 3 million passengers per year with 5 departure door and 2 arrival entrances. The new area is 25 000 square meters contains 3 floors. The first floor serve domestic passengers to come in or out or deposit/ return passenger's luggage. The second floor serve domestic passengers to check in, check out hotel. The third floor is used for office, service and technology.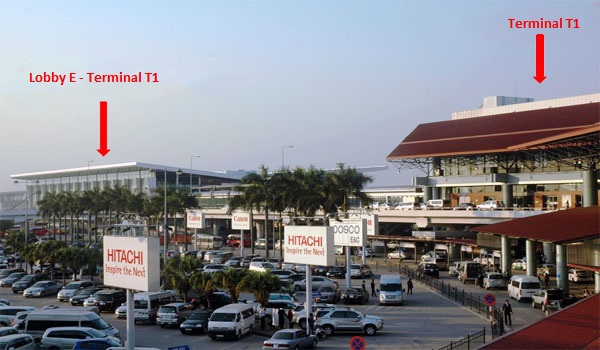 New lobby E of Noi Bai airport

E lobby is equipped with over 38 procedure flight counters and 4 islands of luggage to come in and come out, 2 elevators, 2 security systems and equipment of station to serve in emergency case.
When E lobby is official in use, all airline announced that they will change flight procedure to news this area.

Jestar Pacific Airlines is the first flight airline changes and serve in this new T1 station. In detail, from December 29th 2013, passengers' Jetstar Pacific Airlines will make procedure from 134 counter to 138 counter which is of the second floor of E building, T1 station. All flight route arrivals combination with deposit luggage will be finished on the first floor.

Jestar Pacific recommends passengers should be presented in Noi Bai airport before expected schedule about 2 hours to avoid unfortunate problems because new flight procedure counter is farther than the old check-in counter.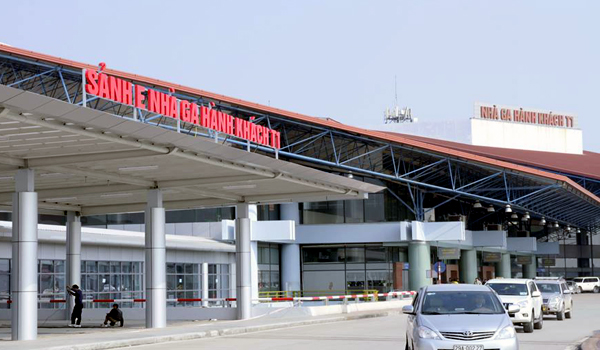 E-lobby in Noi Bai airport

Jetstar Pacific airline also give free changed flights for late cases of passengers because passengers take much time to find new check-in counter from December 29th 2013-January 7th 2013.

Vietnam Airline also changes 10 domestic flight counter of B building of the first floor to new place of E lobby – T1 terminal. 10 domestic flight counters which are changed contain: Ha Noi-Vinh route, Dong Hoi (Quang Binh), Tuy Hoa (Phu Yen), Phu Quoc (Kien Giang), Can Tho, etc. Among these flight routes, Phu Quoc and Can Tho route are the farthest route compare to short routes. The flight counters of Da Nang, Nha Trang and Ho Chi Minh City flight routes still are unchanged. 

VietJet airline announced that they will change to E lobby latest by 2 next weeks. Now, this airline are hire foreign company to design new procedure counter with 18 counters.
T1 station have served since 2001 with 6 million passenger capicity. However it served over 12 million passengers on December 5th 2013. Other service systems such as security counter, waiting lounge, VIP rooms, etc. are always exhausted.
 Have a nice day!
By Vietnam-evisa.org team