Discovering more the Tran dynasty king 's life from Yen Tu
Coming to Yen Tu mountain visitor will have a chance to breath the fresh air, enjoy the green forest and wonderful view with mixture of gurgling streams, rocks and chirping wild birds. In addition they can learn more about the mystical life of King Tran who led Vietnam army to win Mongolia warrior.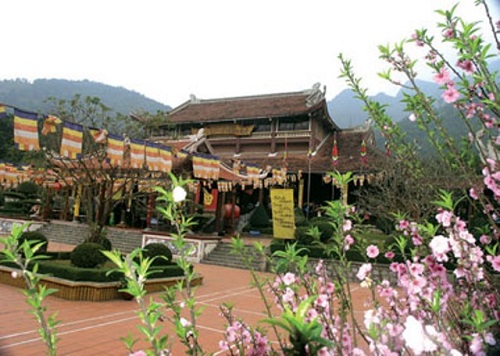 Yen Tu pagoda
According to historical records, at the end of the 13th century after defeating Mongolia invader, Tran Nhan Tong King abdicated to his son Tran Anh Tong and stayed in the top of Yen Tu Mountain to chanting.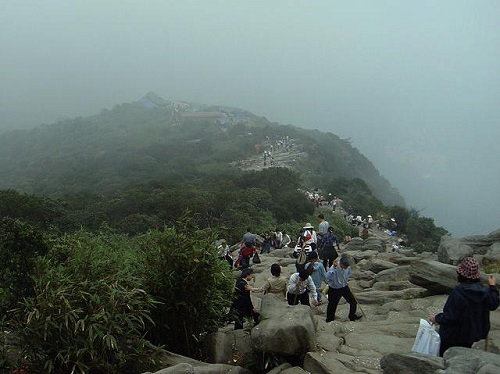 On the top of the Yen Tu mountain
With Vietnam philosophy associated with Buddhist doctrine Tran Nhan Tong King founded the Truc Lam – a religion sect.He was built a series of large and small buildings as a place to chanting and preaching. Yen Tu has gone into the spiritual realm of Vietnamese for a long time.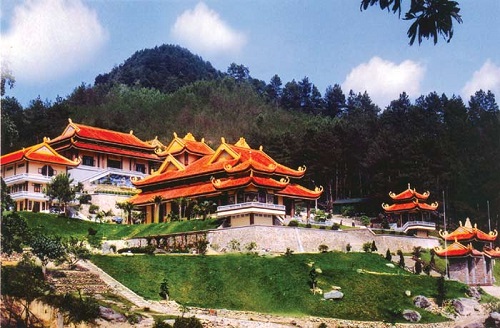 Dong pagoda
1. Yen Tu landscape
Standing on the top of Yen Tu Mountain, visitor can cover the vast of the northeast highland. It's easy to watch the small islands in Ha Long Bay from this view. Yen Tu overview like as a water color painting with gurgling streams, rocks and chirping wild birds.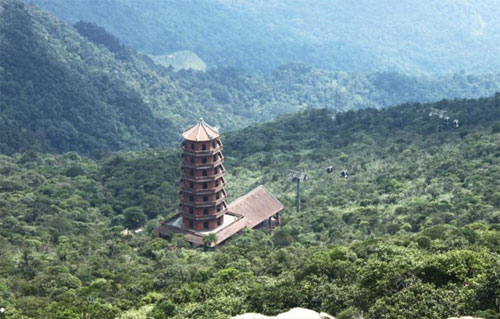 Dong pagoda view from the top

Yen Tu Mountain now is located in Quang Ninh province and far 125 km from Hanoi City. It's always full of cloud and fog all day on the summit. Yen Tu relic has total 11 temples along the foothill to the summit.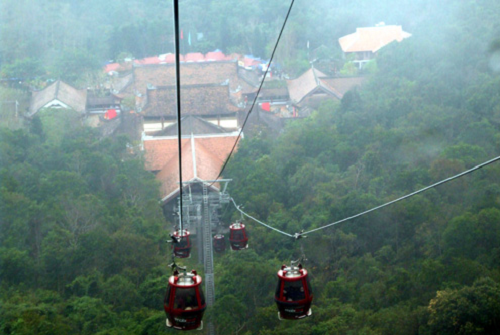 Cable to the top of Yen Tu mountain
2. Tran Nhan Tong life
It was said that Tran Nhan Tong King abdicated to his son Tran Anh Tong King after defeating Mongolia invader and founded Truc Lam center - an old Buddhist capital of Vietnam. So his son didn't want he becomes a monk that his son gave many beautiful girls to seduce him far away his chanting passion. But he was always constant in his option and advised them came back their hometown.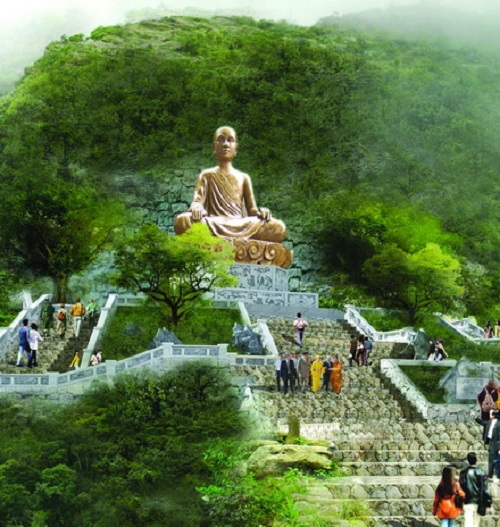 Tran Anh Tong King statue
To show their devotion, they killed themselves by jumping into the Ho Khe stream. So King Tran pity of their fate that he set up the Giai Oan temple and Ho Khe stream also renamed to Giai Oan stream which means absolving.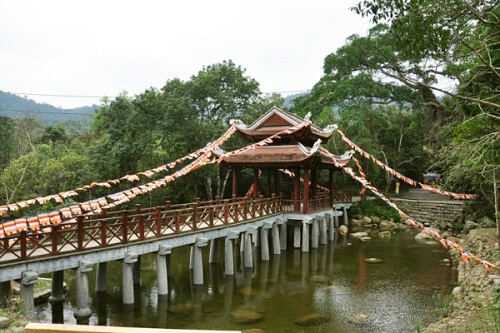 Giai Oan temple
King Tran decided following the chanting passion is not to escape life, but to enter the monkhood to save lives. As a King, he can save physical world, but as a monk, he can save spiritual world of thousand and thousand people from generation to generation. He becomes a model for now and after generation to follow.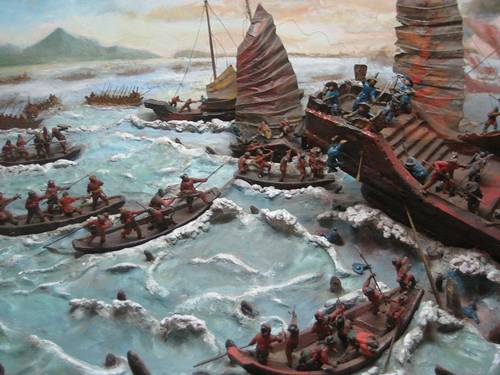 Bach Dang battle painting describes Vietnam-Mongolia war
Have a nice day !
By Vietnam-evisa.org