Japanese tourists are exciting at a boat racing competition in Hoi An, Da Nang
In the 11th twinned program between Hoi An and Japan starts on August 23rd 2013, the Japanese visitors join a team with the local oarsmen at Hoi An, an ancient town. The Japanese tourist have exciting experiences in a boat racing competition at Hoai river in many whoops, cheers of the local residents and visitors
>> Enter or out of Vietnam by flights
>> Taxi and bus free from Vietnames airports to cities/towns 2013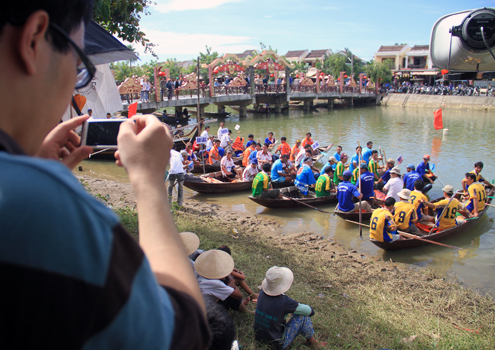 Boat racing in Hoi An
Bring an oar from Japan, this traveler wears a traditional clothing, look back his friend and visitors who are warmly cheering and smile before joining a competition.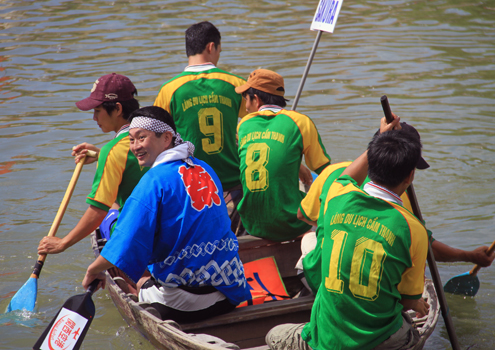 Japanese in boat racing
Starting point is below bridge An Hoi. All of racers are so willing at the beginning to create exciting atmosphere for the competition.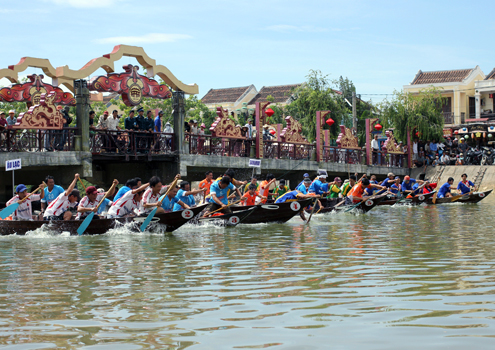 Starting in boat racing
Although the spirit of competition is "Just for Fun", the boat still try their best to win. A triumph of racers of Áo Bà Ba team. A Japanese tourist gave a friendly handshake to members in his team, and said that he felt very happy to enter into rivalry with Vietnamese racer who have staying power.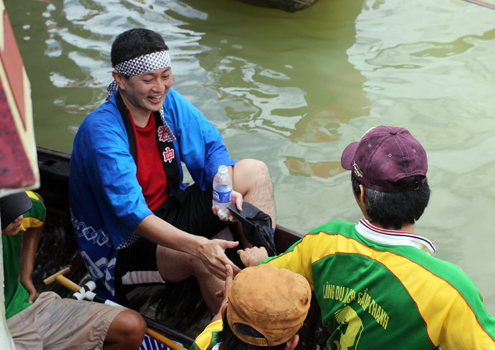 Japanese in boat racing
Get a souvenir gift from organizers, two Japanese boating racers could not hide their happiness for experiencing an exciting boat race.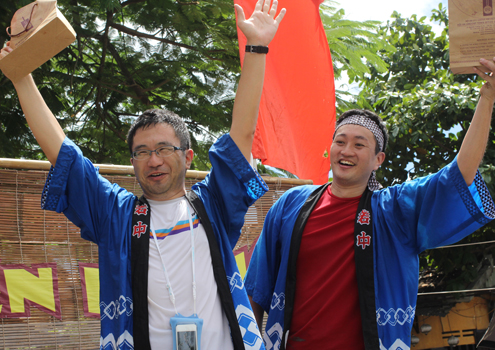 Reward in boat racing
The culture festival Hoi An – Japan has more program to attractive visitor, such as traditional show of two countries, swordsmanship of Samurai show etc. The closing ceremony was held at night of August 25 to close a vibrant festival of the friendship between Vietnam and Japan.
Have a nice day!
Visa team of Vietnam-evisa.org