THE PEACEFUL AUTUMN ON NGO DONG RIVER
Unlike the beauty of the golden season in May and June, Trang An and Ngo Dong River in autumn are far more peaceful, quiet.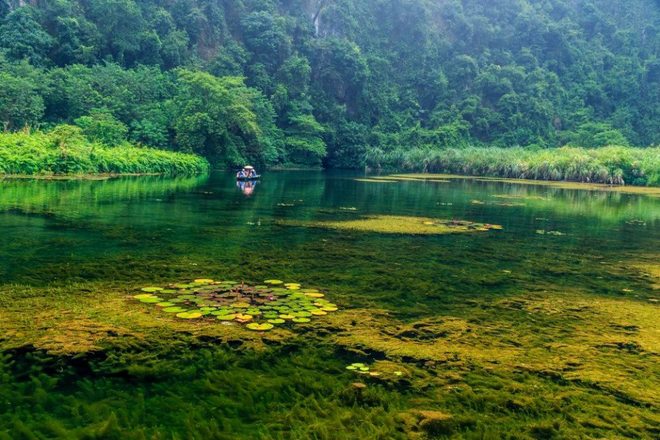 Far 100 km from Hanoi and 7 km from Ninh Binh city center, Trang An has about over 2,000 hectares being the place has a lot of limestone mountains, caves and temples, pagodas.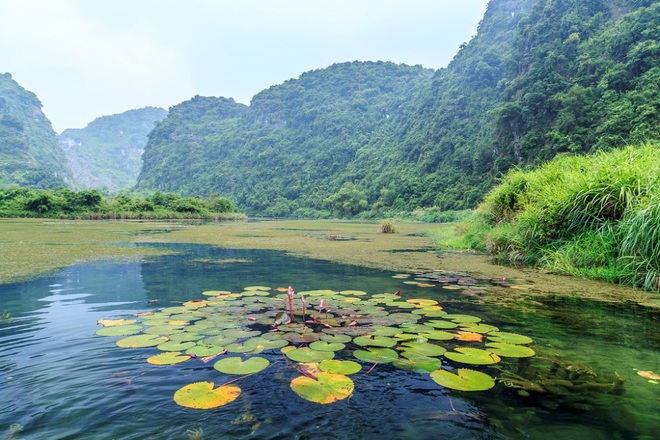 In the summer, Trang An is prominent with the yellow color of rice fields. In the autumn, this place is a peaceful space of the green color.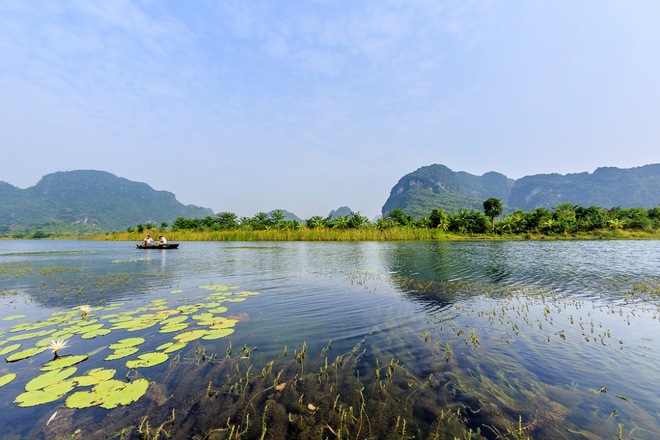 The beauty of this place makes visitors passionate feeling, especially being the professional photographer and amateur.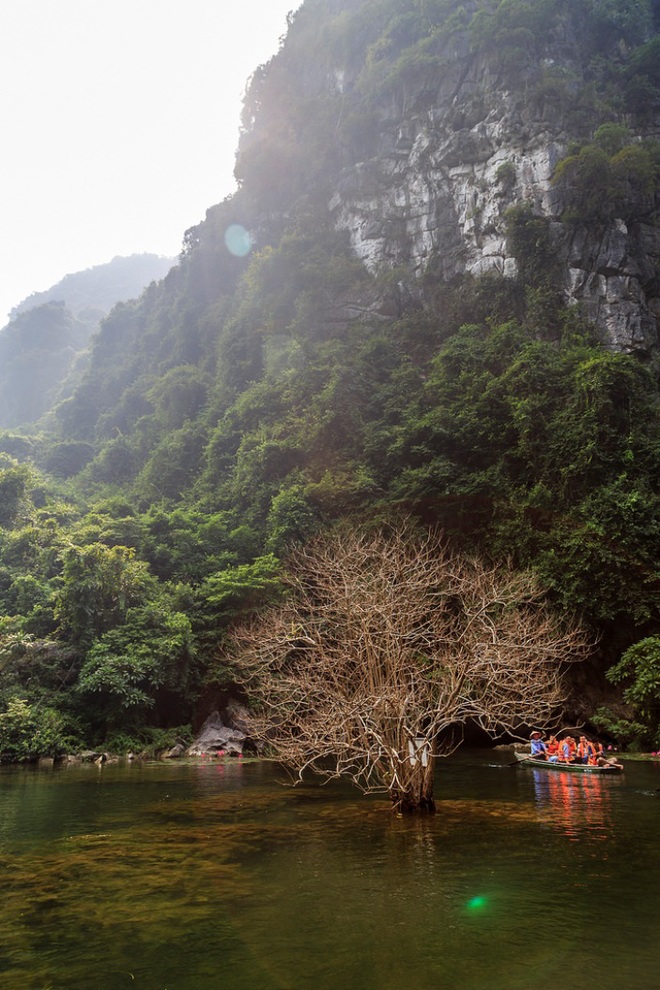 Sitting on the boat and going through the fanciful caves are the memorable experiences when visitors visit Trang An.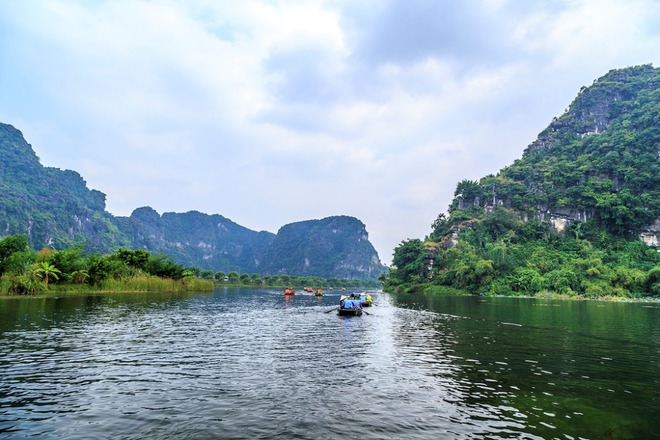 Beside of the charm of scenery in here, each ferryman is an amateur tour guide, they will tell visitors the stories about the life in here and history of the mountains in Trang An.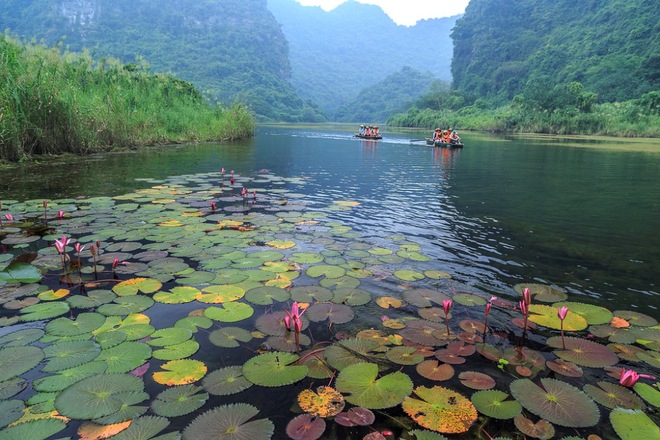 Customers are less in autumn. It creates for tourists peaceful, quiet feeling.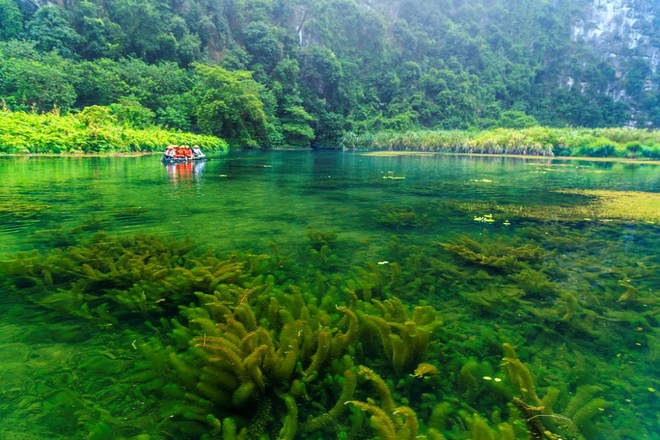 Tourists sit on the boat can see moss at the bottom of river.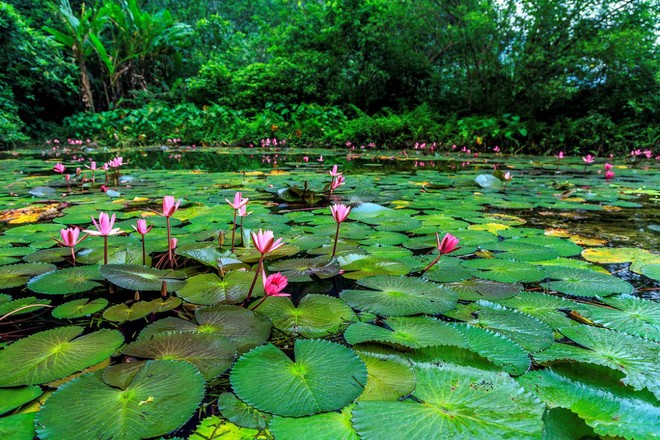 Coming Trang An on those days of October, visitors will be watched the sweet, romantic beauty of Ngo Dong River on Sung flower season.
Source: Vnexpress