Top 5 beautiful beaches attract tourist in Vietnam National Day 2013
The emerald island Phu Quoc, or the wild beaches of Con Dao or the white sandy beach in Nha Trang .etc are interesting destination for travelers in National Day 2013 holiday
>> The tourism potentiallities of Vietnam
>> The charming beauty of Lang Co
Phu Quoc – Emerald Island
Phu Quoc has many beautiful beaches with a pristine scenery, fresh air to attract many visitors come to visit and take a rest. Features make the travelers interesting in Phu Quoc are many white sandy beach along the sea. The beach has a 20 km length starting from "Dinh Cau" temple to "Khóe Tàu Rũ" cape. After relaxing on the white sandy beach, visitors can also explore an awesome coral reefs, go fishing or cuttlefish at night andvisit villages to see the local life around this peaceful island.
Tour starts and ends in Saigon. On this 4 days relaxing escape visit Phu Quoc Island in the Gulf Of Thailand, a perfect relaxation spot with forested mountains and white sandy beaches.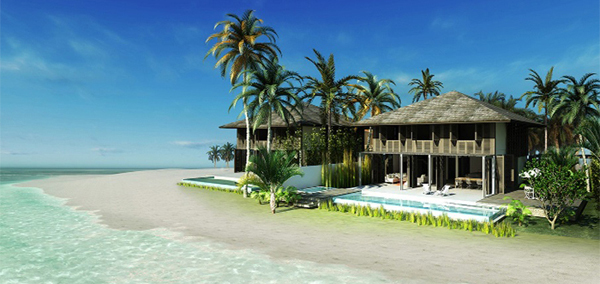 Phu Quoc sea with blue water can be seen the bottom.
Con Dao – Wildness Island
Con Dao is a really pristine island. It's very attractive with many sunny beaches running along purple-heart which is a typical features of this island. There're many activities attract to visitors as going fishing, squid fishing, driving a canoe, watching the turtle lays eggs at night etc.
Con Dao has also a largest Natural Reservation area in Vietnam. It not only has rich plant, but also has many rare animals as black squirrels, ebony squirrels, sea swiftlet etc. Besides, the sandy beach is a home of thousands of sea turtles when they're in breeding season.
Coming to Con Dao, visitors will admire not only the flora and fauna forest but also the beauty of the sea ecosystem. With the incentive of nature, there are a lot of colorful coral reefs which are unique in shape, lively as playful swimming fishes.
Con Dao is also the place of remnants marking the magnanimous period such as Con Dao prison, Hang Duong cemetery etc. Coming to Con Dao, visitors will feel like home with friendly, affable people. Con Dao is truly an ideal resort in heaven for you on September 2th.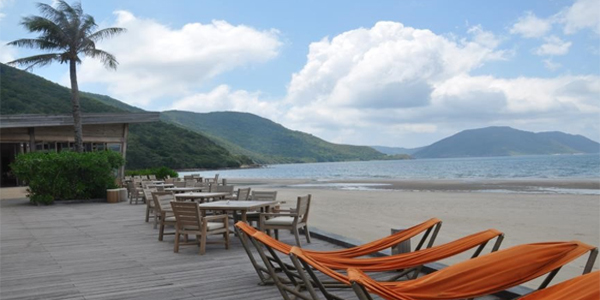 A vavishing beauty of Con Dao's beach
Vung Tau – a city of beach
The color of the sea, relics and history is combined to create a haughty beauty of the famous city of Vietnam southern sea. When visitors come to Vung Tau, you can walk leisurely on the soft and white sand of "The Front" beach to take away noisy city. Along the beach, a green park of coconut trees and casuarina is shading. Go along the street Ha long and Quang Trung, visitors will come to Thuy Van beach is called the "The Back" beach. It is beautiful beach, long over 3 km, suitable for those who loves swimming. Passing a big mountain will lead visitors to Strawberry park and many coves. They create many discreet beaches, beautiful and charming sceneries with the front is the vast sea and the back are craggy, steep mountains.
There're many historical, cultural relics in Vung Tau city which are a priceless treasure for visitors to discover such as Kito Jesus statute on the top of the Lighthouse, Buddha statue, Linh Son, an ancient mountain. The culinary of the sea city is also an attractive spot of Vung Tau city which visitors should not pass by.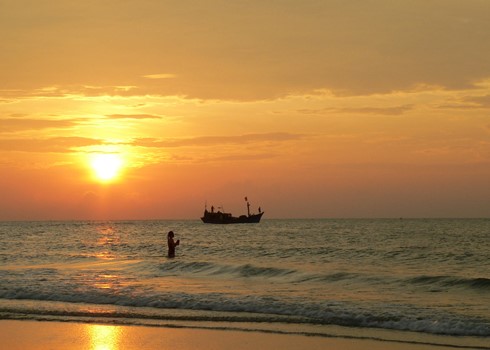 A beauty beach in sunshine
Mui Ne – a yellow of the sandy hill
Located far from Sai Gon over 200 km, Mui Ne is well-known with beautiful yellow and sandy hills which have been become a special image every times we mention Mui Ne. Under the light of sunrise, sand dunes look like popply chests in the wind. When the sun goes down, whole of this region look like a golden, sparkling and fanciful land.
After spending whole day on playing sea waves, visitors can lie down under shadows of coconut trees and enjoy sweet flavor of coconut milk. Coming to Mui Ne and playing with the sea, the sky, the nature will make visitors forget their worries in life.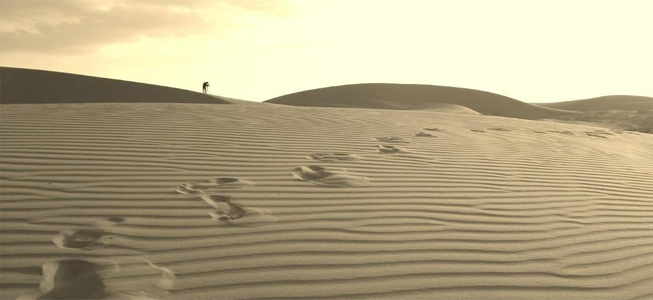 A typical sandy hill of Mui Ne
Nha Trang – blue jewel beach
Nha Trang is a famous place in the Vietnam where any travelers want to visit when they come to Vietnam. It can be said that the nature is too preferential to give Nha trang many beautiful landscapes as the most beautiful bays in the world, a lot of beaches fully embracing the city. Nha Trang is not only has a natural beauty and gorgeous landscapes, but also has a cozy weather and sunniness which are loved to by visitors.
Nha trang is a picturesque figure of the nature with the sea, islands, mountains, rivers, fields etc. Nha Trang attracts visitors with the white sandy beaches and many breathtaking islands, such as the Mun, the island of monkey or Hoa Lan stream, the island of salangane, Dai Lanh sea, etc. With rustic but delicious dishes and friendly citizen, Nha Trang is a perfect place for travelling.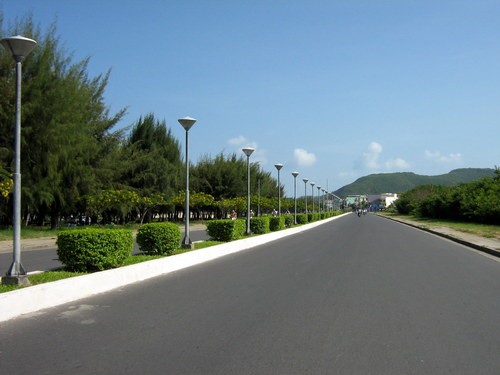 Tran Phu - one of most beautiful street along Nha Trang beach
Happy National Day 2013 !
By Visa Team of vietnam-evisa.org