Traffic jam in Ho Chi Minh City
"Traffic jam" is always one of the hottest topic to discuss. Especially with the developing country like as Vietnam whichhas attracted lots of foreign investors in recent times. It is also one of disadvantage factors to promote the development of our country. Traffic jam regularly happens in Ho Chi Minh city. As you can see, the transportation system of my country is almost totally roads. Therefore, the number of major transports such as cars, motorcycles, lorry, buses, trucks and other vehicles…are more and more crowded on streets. Let's try to imagine what will happen if the streets are obstructed by full of transports and people while we want to come back home quickly on the bad weather or after a tired working day. At that time, the vehicles moveso slowly. Some impatient drivers scream and hurry the vehicles in front. How do we feel? What are we going to do immediately?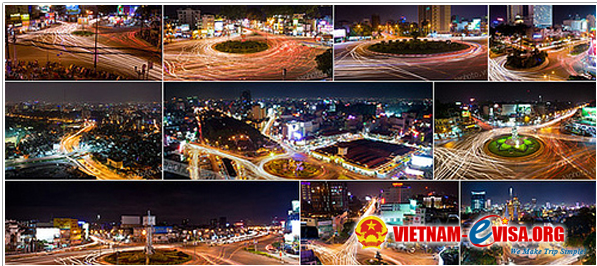 Some causes of traffic jam are crowded vehicles, crowded of street vendors.
Do you know that HCM City has about 3300 kilometers of roads and streets? Travelling in Hochiminh city by motorcycle is the interesting thing which you have to do in Vietnam. It is so convenience to go shopping, go out for eating, visit famous places such as Reunification Palace, Notre-Dame Cathedral… eventually sitting on the pavements to view the beauty of city in the evening. However you should pay attention on some things to avoid the gridlock. The time whentraffic jam frequently occurs isabout 7:00am – 9:00am or from 17:00pm to 19:00pm because everybody either go to school or office and come back home. At this time you can relax at the hotels or motels. After that you can comfortably visit many famous placesin Ho Chi Minh city by motorcycle with the map in hand. Moreover the best thing that you should remember that you have to wear crash helmet as you use bikes on the street.
Have a nice trip in Hochiminh city!
Source: www.Vietnam-Evisa.Org