Cheap Vietnam visa on arrival for Belgium citizens
The cost of Vietnam visa on arrival
The service fee of Vietnam visa on arrival
This fee is paid to us the third party to prepare and hand your document to Vietnam Immgration Department who has the right to process visa for foreigners enterring the country.
Depending on the visa type, the fee must be various. For exemple, the business visa which is harder to be issued than the tourist visa will have a higher cost.
The stamping fee
This fee is paid to the Immigration Officer at the arrival airport to provide a visa stamp into your passport. This is listed in the goverment law of a must for expats visiting Vietnam.
Please notice that if you don't pay the fee with us, you must pay the exact amount in cash by yourself at the arrival.
You are highly advised to book the full package (including airport fast track service and stamping fee) to save your time at the airport.

Tourist Vietnam visa fee
Source:www.vietnam-evisa.org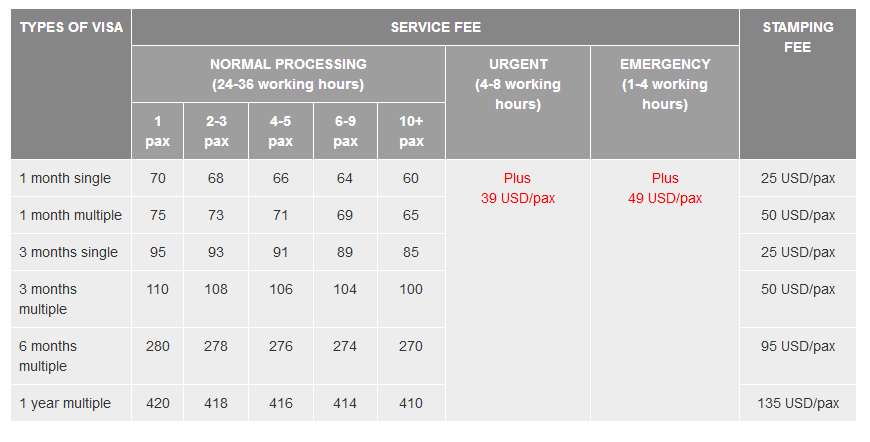 Business Vietnam visa fee
Source: www.vietnam-evisa.org