Cheap Vietnam visa on arrival for Macedonia citizens
Cheap Vietnam visa on arrival for Macedonia citizens
There are two ways for Macedonia citizens to apply for Vietnam visa
1/ Applying visa at Vietnamese Embassy
Usually, to apply for visa at the representative of Vietnam in the foreign country, the applicants must prepares:
Application form (in provided format) with attached photo
Passports or alternative documents (hereinafter referred to as passports)
Authorization documents issued by the Immigration Department (Ministry of Public Security) or the Consular Department, Ho Chi Minh city Department of Foreign Affairs (Ministry of Foreign Affairs)
Notice: The applicants shall contact with the competent authority for detail requirement and process.
Unfortunately, there is no Vietnamese Embassy in Macedonia currently, the applicants should find the Embassy in neighbor countries to complete the procedure.
2/ Applying for Vietnam visa on arrival
Vietnam visa fee for Macedonia citizens
Vietnam visa on arrival is legitimately approved by the Vietnam Immigration Department with which the applicants will keep aside to be able to enter into the territory when arriving at Vietnamese International major airport. (Noi Bai airport in Ha Noi city, Tan Son Nhat airport at Ho Chi Minh city and Da Nang airport at Da Nang city).
To apply for the Vietnam visa online, the applicants must meet these requirements:
Travelling to the country by air only;
Holding at least 6 month valid passport (it may not reach 6 months, as long as the airline allows them to join the flight) which includes at less as one blank page;
Applying before arriving in Vietnam;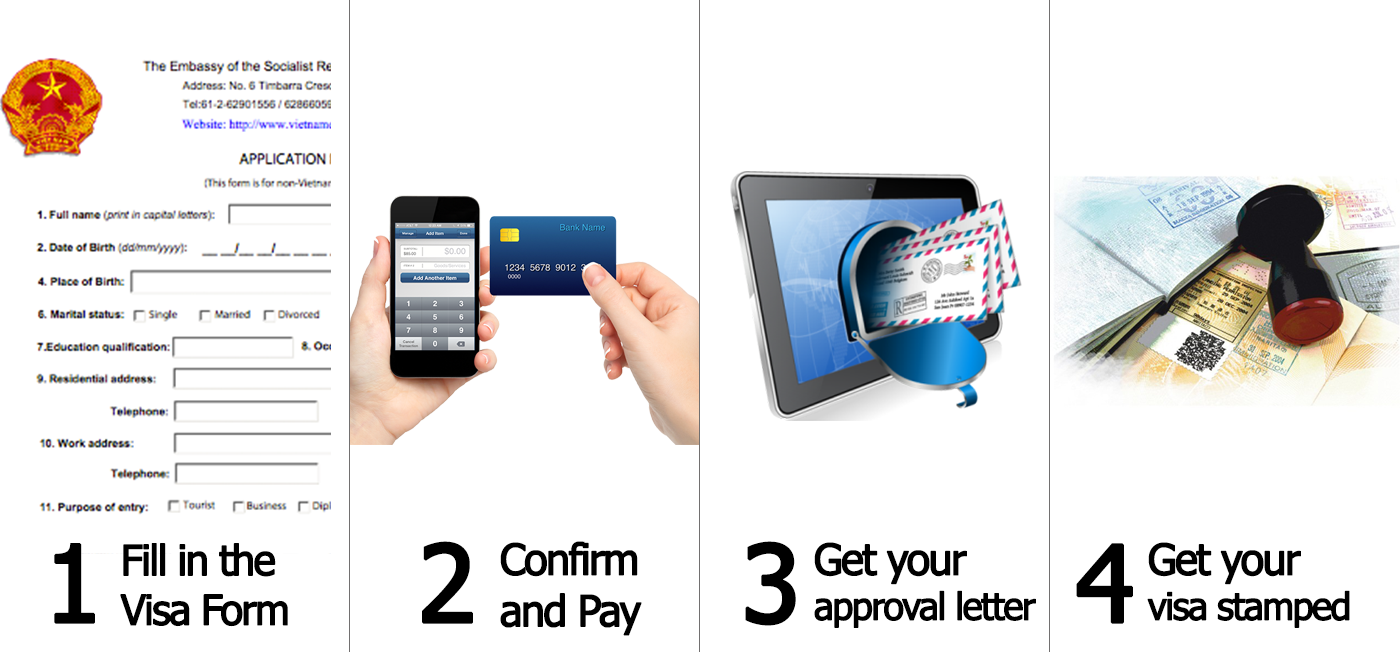 Vietnam visa process
Source: Internet