5 wonderful lands for Valentine's Day 2014
Let's blend into nature to prepare for romantic Valentine's Day 2014. The best suggestion for Valentine's Day to come is Sapa, Moc Chau, Da Lat and Hoi An and Nha Trang beach
>> Where to go in Saigon on Valentine's Day
1. Sapa
With the gift from nature, Sapa always attracts tourists by pristine mountain hdden behind the clouds which dims into equivocal fog, green trees and blue sky. You and your couple can spend more time to visit north west region, explore the natural landscape such as Silver stream, May bridge, Ta Phin cave, Ham Rong mountain.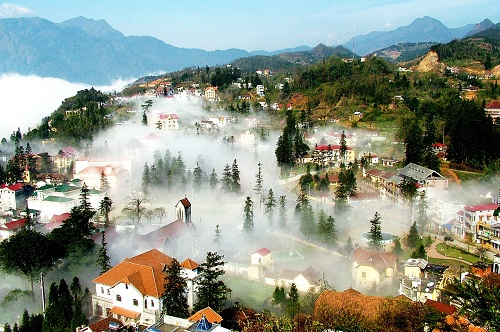 Sa Pa in the morning
Especially, couples in love should not miss to take part in kermis in Sapa that last from Saturday night from Sunday every week.
Tourists can rent motorbike to come Cat Cat village and Ta Phin village. They can enjoy grill chicken, grill bird in cool air. That is really wonderful experience.
2. Da Lat
Da Lat city is famous for various flowers and romantic highland. Couple can hand in hand to enjoy landscape of romantic Xuan Huong Lake in the morning, Langbiang hill to enjoy sunset and join kermis in the evening. The interesting experience is that enjoying café in corner to enjoy romantic songs on Valentine's Day.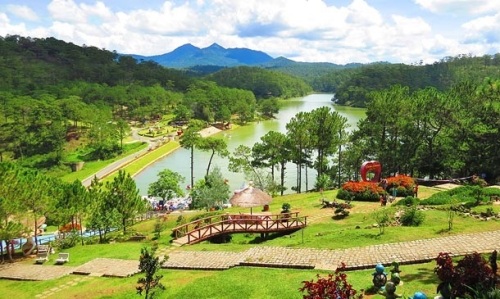 Love valley in Da Lat
3. Moc Chau
Moc Chau is interesting destination for those who want to enjoy the beauty of peach flower. This is the ideal place to record those beautiful photos and maybe after that trip, couples will choose Moc Chau as the place for finish wedding photography Couples can rent motorcycles to visit farm, bat caves, Ban And pine forest, etc. to record memorable moments and enjoy specialties such as spring fish, pig and Lam rice.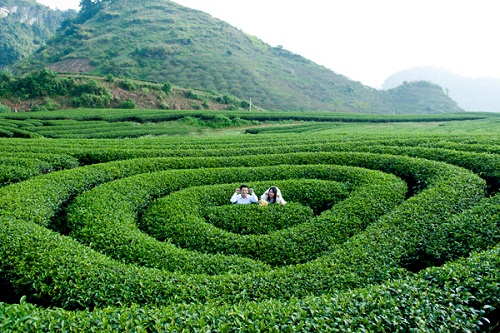 Tea valley in Moc Chau
4. Hoi An
Hoi An ancient town is the best venue for those who are in love with deep though. Couple can walk down on the peaceful streets, small corners and enjoy quiet space. When they are tired they can enjoy famous food in there.
Especially, Valentine's Day is same at fifteenth day of the first month in lunar calendar, tourists can enjoy colorful lantern in Hoi An ancient town.

5. Nha Trang beach
If tourists feel cold with Vietnam northern, Nha Trang beach is considered as the best place for those who want to enjoy Vietnam beach and pure ocean.
Let's forget stress in life to enjoy pure resort, hotel that can help you to refresh. Tourists will be satisfied by luxurious decoration of hotel with seafood.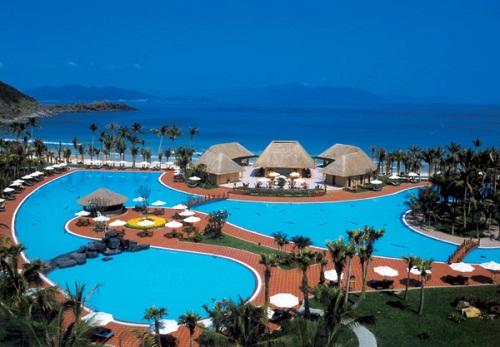 Vinpearl land in Nha Trang
Have a nice day!
By Vietnam-evisa.org team