Vietnamese culture night in United Kingdom
Vietnamese students association in United Kingdom held the Vietnamese culture night at University of Bath on March/9/2014.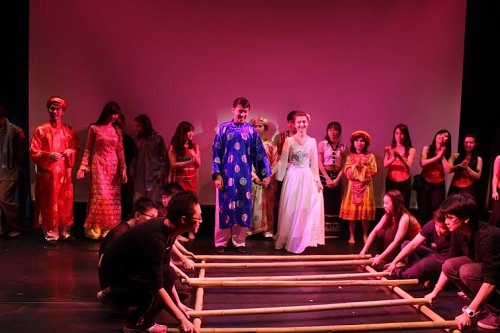 Vietnamese culture night in United Kingdom
The Vietnamese culture night an opportunity to bring the oversea students in United Kingdom together and promote the image of Vietnam to international friendship.
The program has left the strong mark on heart of audience about diversity Vietnam culture. Inspired by the legend of Son Tinh,Thuy Tinh, the program is cleverly integrated with performances of ethnic costumes, hat dancing and tambourine dance.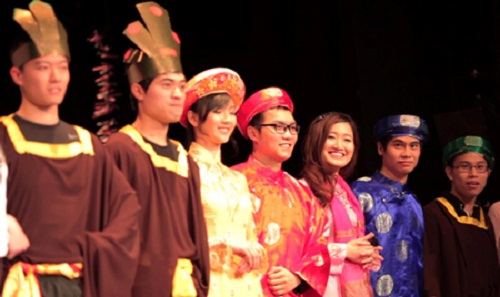 Vietnamese student association in United Kingdom 
The program also makes a different with the magic trick and modern dance such as hip-hop, West coast swing and waltz.
In the framework of the program, there are many students perform the songs to honor England together from other universities such as Bath university, Bournemouth university, West England university.
After the culture program, the audience had a chance to enjoy the traditional dishes of Vietnamese. According to Vietnamese students association, total the money from this program will be donated to the victims of flood in the Vietnam Central.
Have a nice day!
By Vietnam-evisa.org team