The amount of tourists increase in the first month of New Year
Hue relics welcomed over 307297 arrivals come to visit, study. The amount of tourists increase increases compared to the same time of last year.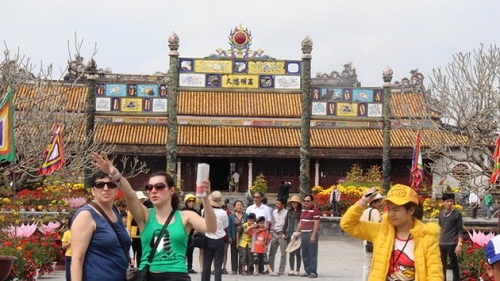 The amount of tourists come to Hue
According to the data of center for conservation of monument of Hue, they announced to the media agency early this March the number of visitors increase. Total arrivals is more than 307000 visitors( not contain 30000 arrival with free ticket in Vietnamese Lunar New Year).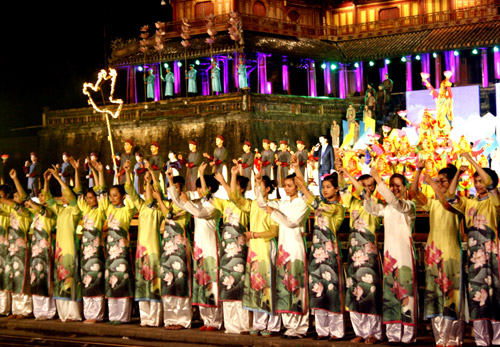 Festival Hue attract many people to come 
Among 307000 arrivals, there are 202963 international visitors and 104334 domestic tourists. The total turnover from ticket is 23662 billion dollar.
According to Dr. Phan Thanh Hai, Director of conservation of monument of Hue, although world economy is still difficult, Thua Thien Hue province attracts many visitors to come. Especially, it thanks for stimulus policies of leader, the amount of visitors increase steadily.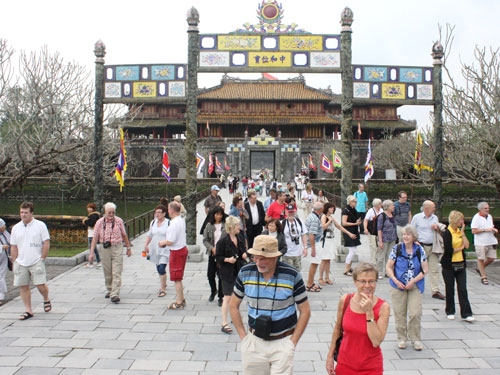 The amount of visitors come to Hue
The amount of internationality visitors come to Hue province increase 7,13% compare to last year. The amount of domestic tourists come Hue increase 12,86% comparing to the amount of last year. Total arrivals increase 9,01% and total turnover is about 4,9 billion VND.
It is expected the amount of tourists will increase thanks for Hue Festival 2014 in April and the stimulus package at the end of March, September and December. They hope the number of tourists coming Hue will increase.
Have a nice day!
By Vietnam-evisa.org team