Ban flower festival in 2014
Ban flower and street parade are two remarkable opening activities for culture week in Dien Bien tourism spot. It is held to memorize 60 years victory of Dien Bien Phu battle (May/7/1954- May/7/2014) from Mar/13 to Mar/15/2015.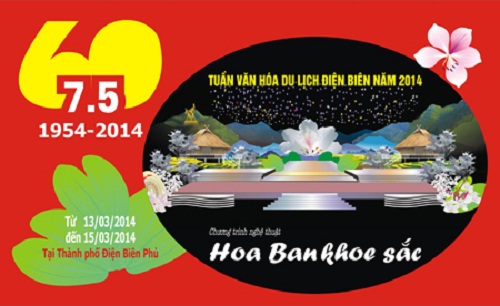 Ban flower in Dien Bien
Culture and tourism week 2014 and Dien Bien Phu arts program- flower blooming will be held at the convention center square in Dien Bien province and around areas. It is expected that the program will be broadcast live on national television and Dien Bien television with two parts that includes offering and festival.

The opening night is highlight with the flower blooming program. It is officially held on the evening of March/13 with three chapters that contain origin of ban flower, Muong Thanh invitation and integration. The aim of these chapters is to introduce, honor the unique arts of some ethnic groups in the province and to confirm the ban flower as cultural icons, soul of the land and people of Dien Bien province.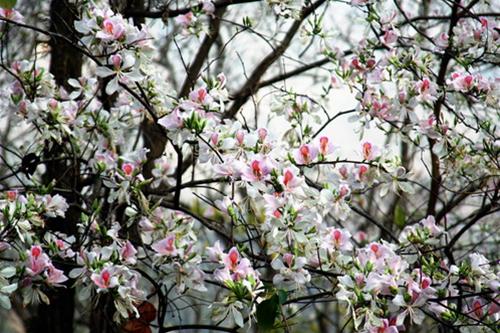 Ban flower in Dien Bien
The closing ceremony, street parade will begin at 20:00 on March/15/2014 with theme - through the northwest at convenient center square. The street parade group includes 15 flower cars in model. In which 8 cars, they use to introduce the identity and potential of Dien Bien and introduce flower species that are close relationship with human in Dien Bien province. In addition, they will introduce historical relics of Dien Bien Phu victory such as Dien Bien Phu campaign headquarters- Muong Thang, Him Lam, hills A1, C1, D1, E1 and command centers.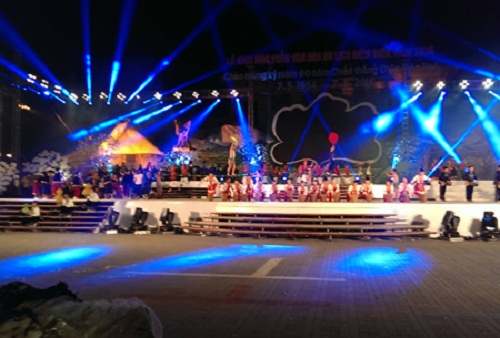 The final view for art program at ban flower festival

The 7 cars in model of the province that contribute to perform culture of northwest such as the car from Hoa Binh province will introduce to Bo waterfall, Ret cave, Hoa Tien cave, etc. other provinces will introduce to audience remarkable point of their province.
Furthermore, the board committee will hold workshop, competitions, exhibition and fashion show that is emphasis on historical heroes in Dien Bien province.
Have a nice day!
By Vietnam-evisa.org team