A special flower in the north highland Vietnam
If September is famous for yellow color of terraced fields, then October will be famous for pink color of triangle oats flower field in the north highland
Impression of the north highland is tam giac mach- flower which has wild and endless beauty. This flower always blooms at the end of autumn, late October each year.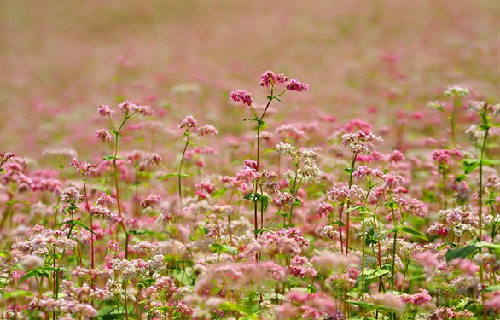 A special flower in the north Vietnam highland
Accidentally, after terraced field harvest the field will be covered by pink color of tam giac mach- flower.Tam giac mach- flower is belong to rice. It grows from rice or corn crushed so it's called oats.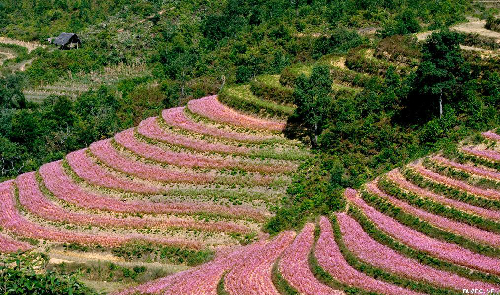 Tam giac mach-flower field
When it blooms, its petals bunches as a pyramid. Three petals keep inside a grain. So the name triangle oats was born.
On weekend, there are many travelers, photographers come to Ha Giang province throughout avenue 4C to enjoy the wonderful view. Many people stream accompany with local resident make exciting atmosphere each year when it blooms. Wherever this flower still perform its beauty under bright sunshine looks like a water color painting.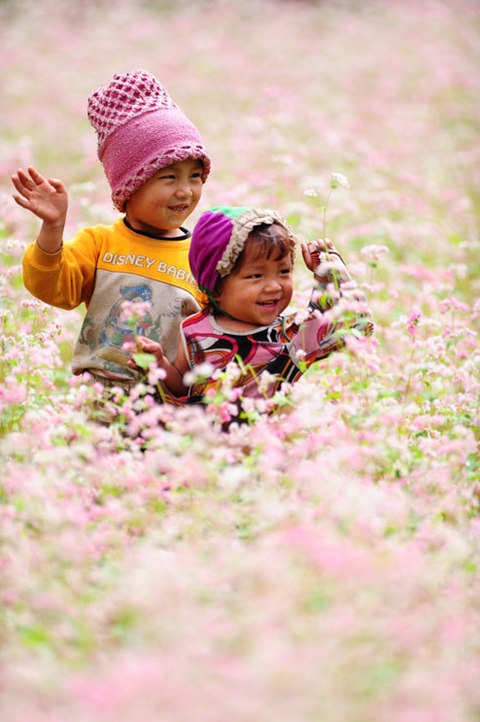 The higland children are playing in the flower field

Accompany with change weather, tam giac mach- flower beauty also change constantly. With flexible fog, this flower performs their beauty like as in legend. When visitor come to Ha Giang province one time, they will come back again because its beauty and peaceful highland.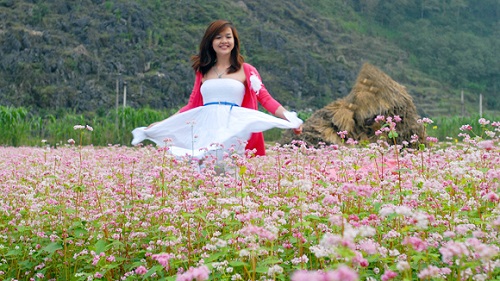 Tam giac mach flower in sunshine
Have a nice day !
By Vietnam-evisa.org