All Day Coffee: Famous coffee shop in Hanoi that American Secretary of State visited
All Day Coffee is a popular coffee shop in Hanoi, Vietnam. It is located in two convenient locations: 37 Quang Trung in Hoan Kiem District and 55 Hang Bun in Ba Dinh District. The shop is open from 7:00 AM to 11:00 PM, making it a great place to grab a coffee or snack any time of day.
All Day Coffee offers a wide variety of coffee drinks, as well as tea, smoothies, and juices. They also have a selection of pastries and light meals. The prices are reasonable, and the quality of the food and drinks is good. The atmosphere at All Day Coffee is relaxed and inviting. The shops are spacious and well-lit, with plenty of seating both indoors and outdoors. There is also free Wi-Fi available, making it a great place to work or study.
On the morning of September 11, while accompanying US President Biden to Vietnam, Secretary of State Antony Blinken and the diplomatic delegation went to All Day Coffee shop in Hang Bun. "The US Secretary of State ordered egg coffee, others ordered filter coffee," the shop manager said.
A cup of egg coffee, similar to the cup of coffee the US Secretary of State enjoyed at the restaurant on the morning of September 11. The egg foam is moderately sweet, with the greasy taste of the yolk. When tasting the coffee, the first taste you feel is sour, then acrid and slightly bitter lingers in the throat, then gradually turns sweet, with a faint aroma of coffee in the mouth.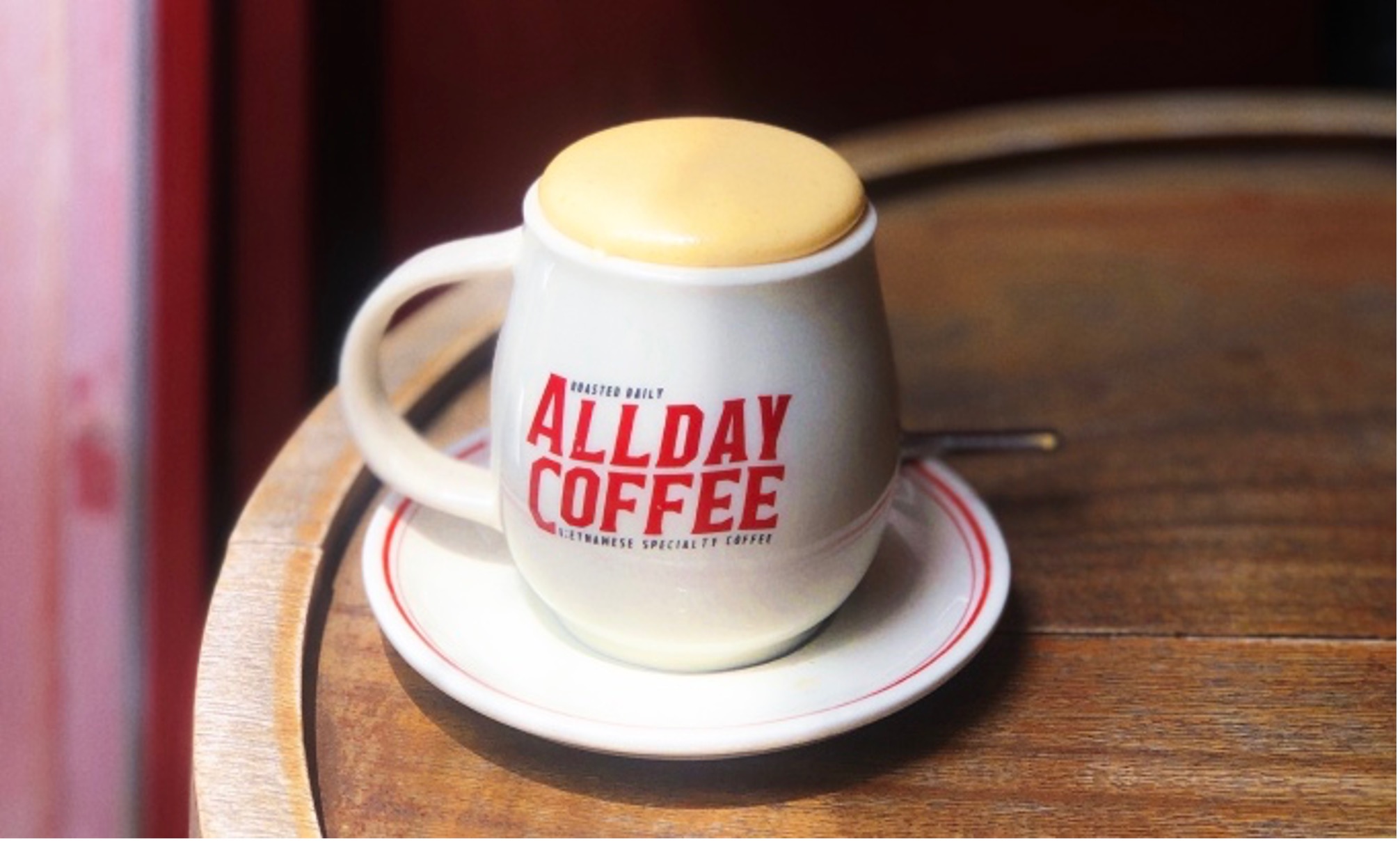 The cafe's manager said he received information about the US diplomatic delegation's visit two days ago and speculated that the cafe was chosen because of its "cozy space and appropriate architecture". The shop has a closed space, uses air conditioning, with two floors, each floor is about 100 m2, designed in a classic European architectural style.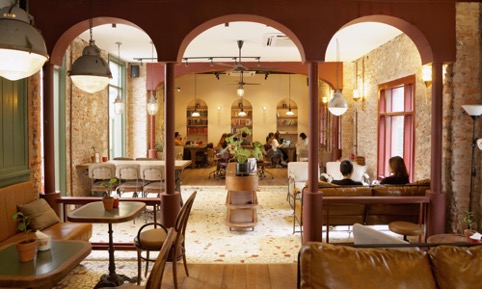 In addition to egg coffee, the shop also has about 25 dishes for breakfast, main meals, side dishes and pastries. Besides, the shop also sells souvenir products such as ceramic cups, cloth bags, and travel items.