Coffee tour – A unique tour in Buon Me Thuot City
Well known as a coffee metropolis in Vietnam, Buon Me Thuot is charming city with beautiful scenery, cool atmosphere, impressive culture. It is more special, interesting with "coffee tour".
Coffee tour is a combination of tourism and café. Tourists can enjoy a warm coffee cup as well as viewing the city by coach. Whoever is in the habit of drinking coffee can find out history of Vietnamese coffee's process to the world.
The streets in Buon Ma Thuot city are very clean and wide therefore transferring by coach brings to travelers a wonderful experience. You can breathe in fresh, cool air space. Travelers drink a coffee cup, view scenery as well as listen the sound of horses hooves click clock click clock on the roads where have many trees in two sides. You can stop everywhere easily to discover the custom, culture, lifestyle of ethnic minority groups.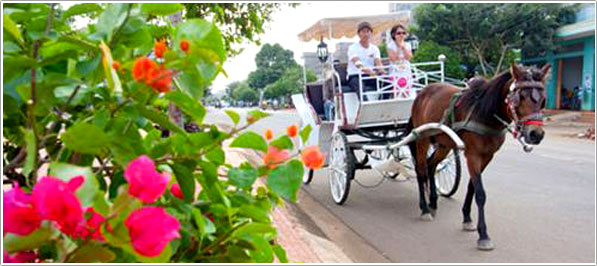 To backpackers, coffee tours will be continued with adventures to mysterious lands in Dak Lak. These are Dak Bla – a special river in the world which it flows back in west. Dray Nur, Dray Sap – two most imposing, tremendous falls in Vietnam, Ban Don temple …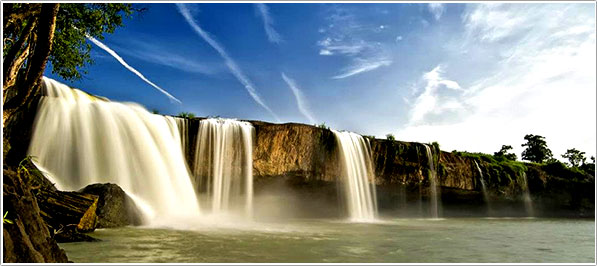 Will be bored when entering a coffee metropolis we don't understand about coffee. Coffee tour is a journey which gives us an opportunity to discover history of Vietnamese café. Here you can see all objects which are used to make café. You will know the progress of making café from a brew seed to a coffee bean. Sniffing at coffee cherries at large green coffee gardens, listening the myth of "Chon" Coffee in Vietnam and culture of coffee in 4 countries Japan, Vietnam, Turkey, Ethiopia are the activities which are not missed in this journey.
With "coffee tour", travelers can hear the immortal epics of E de ethnic minority people, enjoy delicious dishes such as, "com lam" with baked meat, "can wine", watch special Gong performance. "Com lam" – "Bamboo cooked rice" means that rice or sticky rice is stuffed in a bamboo tube. E De people use a banana leaf to stop the bamboo tube's neck. It is baked in a fire therefore it has a special flavor mixture of rice, bamboo and banana leaf. Sure that you will have interesting experience and feeling in this period.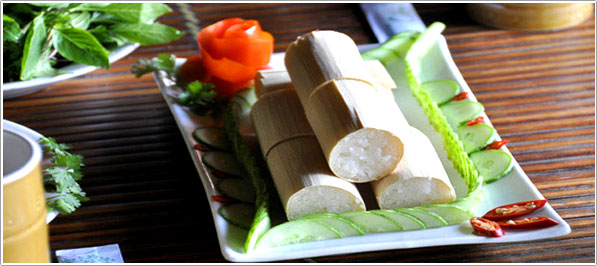 Bamboo cooked rice
To save money and time when getting Vietnamese visa for travel or business, foreign customers just visit website www.vietnam-evisa.org and register visa online to get "Approval Letter" within 24 hours. For more details without fees, please call us (+84) 909 343 525 ( Mr David La). We are always 24 hours per 7days for supporting.