Da Lat city opens France culture week event with many cultural activities
On the occasion of 40 years established diplomatic relationship between Vietnam-France anniversary, France' Embassy in Vietnam co-operated with Da Lat people's committee to hold culture week event from 9th-15th December 2013. 
>> Interesting cultural events at the end of 2013 in Vietnam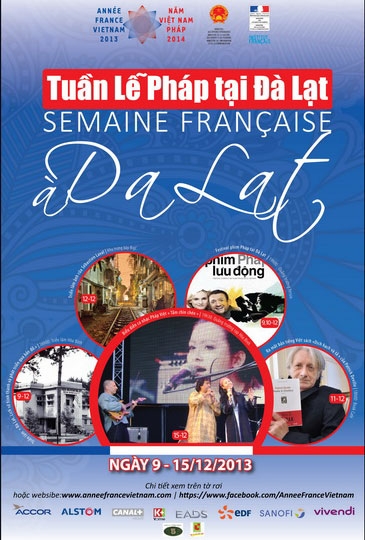 Poster about France culture week event in Da Lat 
France culture week also is celebrated at the same time of 120 years Da Lat City establishment and development anniversary. Da Lat City is the famous for tourism area attracting many travelers coming every year. It is the remarkable tourism area of Vietnam southern. France's architecture and culture is the outstanding point of this city.

According to France culture week' framework, there are many exchange cultural activities will be held. The first, the exhibition with theme Da Lat City-establishment and development being showed by map. Far East school from France is in charge of organization this exhibition at Hoa Binh exhibition house. This exhibition aims to introduce Da Lat with different period in development process combination with origin documents.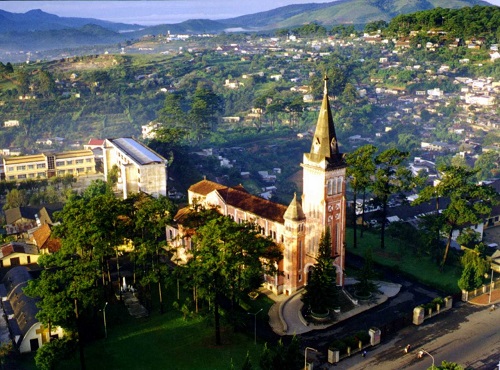 Chicken church-the France's remarkable architecture in Da Lat
3 city by night-the theme of photo exhibition of photographer Sesbastien Laval from France taken in Ha Noi, Ho Chi Minh, Da Lat city. Accompany with two exhibition in above, France culture week is also displayed many famous films such as:The artist film which was win Oscar award, Cesar, BAFTA, Intouchables, De Vrais Mensongoes , etc.

On the occasion this culture week, the novel in Vietnamese translation- Yersin, plague and cholera will be introduced to public. In addition, loving books can have a chance to talk with Patrick Deville author on 11th December 2103.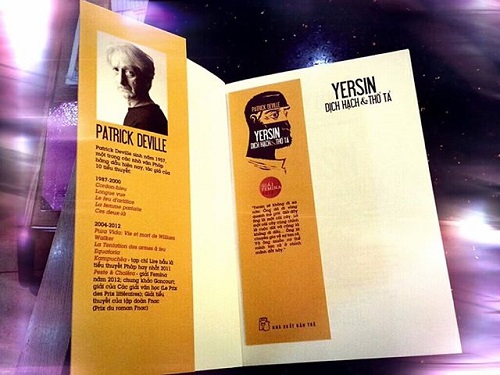 The famous novel Yersin, plague and cholera in Vietnamese translation 
Night performance with theme- cross vision will be displayed at Hoa Binh square by artists from Vietnam and France on 15th December. This is also the final activity to end France culture week.
According to Mr. Jean Noel Poirier- the France Ambassador in Vietnam at opening France culture week on 9th December, he confirmed that French who loves and attaches with Vietnam, all concentrate to development of Da Lat beautiful city.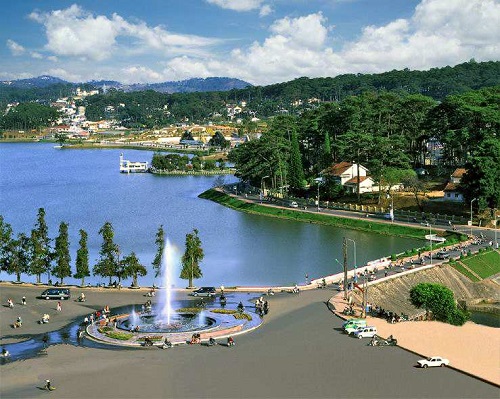 Da Lat beauty in the morning from the high view
He also emphasizes France culture week event is occasion to prove French's presence in Da Lat and he expects French will contribute to development of Da Lat generally and Lam Dong privately more and more.
Have a nice day!
By Vietnam-evisa.org