Enjoy the holiday with Moc Chau's beauty
Nowadays, ecotourism is a new trend. And Moc Chau is the first choice for those who intend to take an eco-tour. It must be a great gift that Mother Nature brings to the world.
Moc Chau, located at Son La province, is a large highland which is one of the most beautiful Northern mountainous regions. With an advantageous geographical location at a famous road of Son La, Moc Chau easily fascinates visitors by pretty villages and flowery fields.
In the summer, the blue and the green are the dominant colors of Moc Chau's scenery. They almost cover all zones of Moc Chau and make Moc Chau like a heaven on the world. In the winter, the fog appears and blots out the view. With the fog's appearance, Moc Chau's scenery becomes mysterious for whoever loves adventure.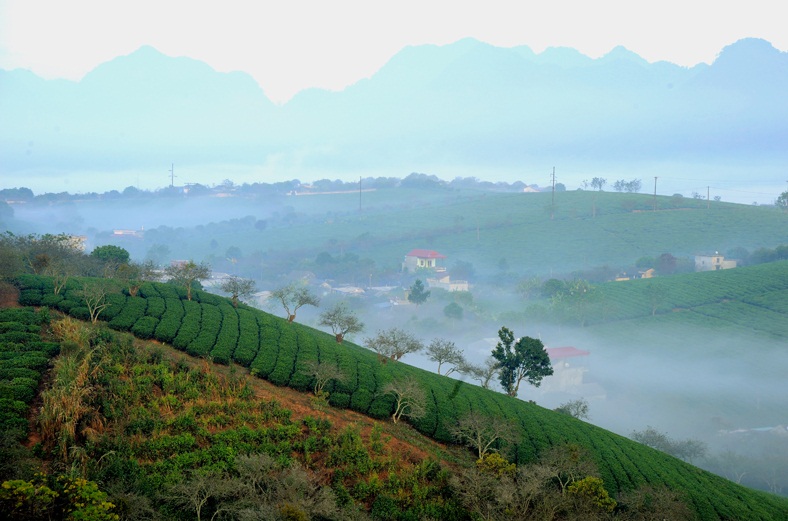 Moc Chau's scenery in the winter
The specialty of Moc Chau is green tea. Thanks to the mild climate and the fertile soil, not only green tea trees are fresh and lush but also taste of them is pretty delicious. It's too difficult to enjoy the same taste from elsewhere because this taste only featured in Moc Moc Chau. 
Moc Chau - from a different angle
The locals in this area are friendly and hospitable. They make use of nature sources to do dairy farming, to grow plants and vegetables and to support for their life. Especially, they can grow some special flowers such as: orchids, lilies or some special fruit trees like: avocado and strawberry.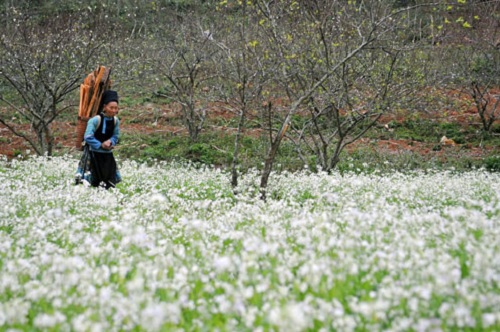 A woman in a Moc Chau's flowery field
The scenery at night is pretty peaceful and silent. At this time, the locals come back to their home, enjoy the hearty meal together beside the fire and drink a little. Maybe, it makes them feel cozy and relax after a hard working day.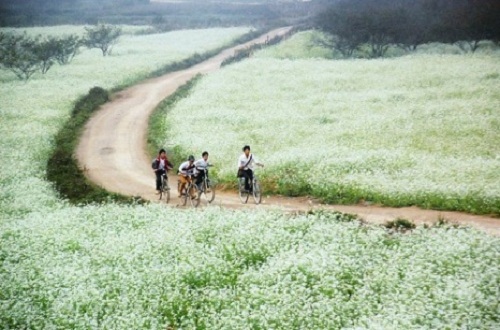 Local students are coming back to their home after studying at school
Moc Chau is a land of dreaming for those who want to find a feeling of peaceful. A dreaming land for whoever wants to ease their pain themselves and to connect with nature. Enjoying your trip in Moc Chau will bring to you a good feeling and unforgettable memories.
By www.Vietnam-Evisa.Org