Ha Long Bay was honored by Mexico journal
The El Financiero journal of Mexico was honored Ha Long bay last week about its beauty and majestic nature. It's said that there is no destination can be more interesting than Ha Long bay when cruising to sightsee landscape and enjoy Vietnamese's foods. 
>> Southern amateur music recognized as the world's intangible cultural heritage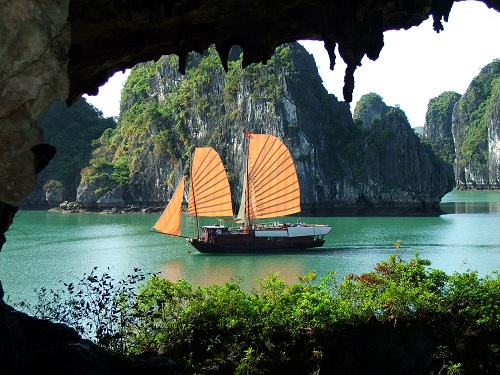 Cruise on Ha Long Bay
The journal also confirmed that Ha Long bay becomes interesting destination that can't be miss when coming to Asia. 
Firstly, Antonio Benitez Garcia author of this newspaper explain about the origin of Ha Long bay's name base on Vietnam legend combination with geographical location. He also enumerated attractive places on Ha Long bay discovery trip such as surprise cave, Dau Go or Trong-Mai islets, etc.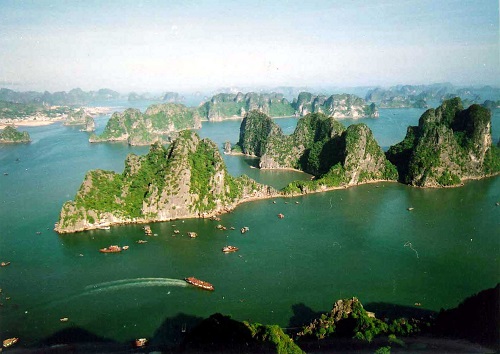 Ha Long bay overview
Mr. Garcia also emphasizes two important points of Ha Long bay. First one, it's the first time Ha Long Bay recognized as world natural heritage by UNESCO in 1994. The last one, Ha Long bay was voted as one of 7 world natural wonders in 2011. He thinks that the second point is really the important emphasis that attracts international tourists, not only from the east but also from the west.
Son Doong cave-the most beautiful cave in Ha Long Bay

This journal also honored the variety kinds of services and tourism programs that provides to visitors enjoying. Especially, traditional Vietnamese's foods also was honored combination with the Vietnamese's hospitality. It also appreciates Vietnamese Ministry's contribution to develop tourism industry combination with environment protection. Moreover it's also agree the change on policies to encourage Ha Long bay becomes interesting destination in solid development process.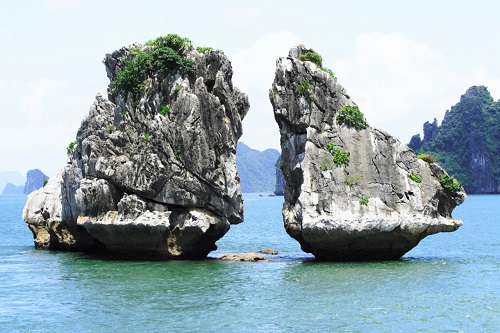 Trong-Mai islet in Ha Long Bay
Have a nice day
By Vietnam-evisa.org