HOI AN TOGETHER WITH VENICE HAS THE MOST FAMOUS CANAL IN THE WORLD
According to the choice of The Touropia, Hoi An has ranked the 4th in the rankings, after Venice, Amsterdam and Bruges about cities which have the most famous canals in the world.
The famous tourism website – The Touropia has just announced top 10 the most famous canals in the world. Hoi An of Vietnam has ranked the 4th of this list.
Also according to the Touropia, 9 other cities in the world which have the canal ranked this list are Venice (Italy), Amsterdam (Netherlands), Bruges (Belgium), Panama Canal (Panama), Suzhou (China), Nan Madol (Micronesia Islands), Bangkok (Thailand), Alappuzha (India) and Stockholm (Sweden).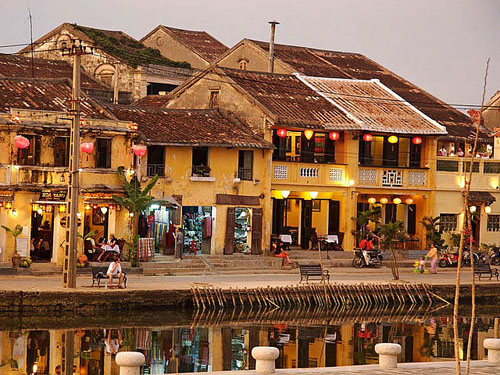 Hoi An in foreigners' eyes
The small canals are the waterways which have the role to connect from the large oceans to the cities. These cities in this list are often been everybody the comparison with famous city Venice.
The Tourpia describes about Hoi An: "A fishing village becomes a tourist destination in the coast of Vietnam. Hoi An is the international trading port in the 16th century. The center city is the ancient town. Hoi An is also called "Venice of Vietnam", with specific characteristic is the small canal dividing the ancient town two parts"
Souce: Vnexpress