HANOI HAS RANKED THE 2nd IN THE MOST FAVORITE CITIES
Foreign praised Hanoi is the charming capital of Vietnam with thickness thousand-year history.
The World's largest tourism website - The TripAdvisor has just announced top 25 the most favorite destinations in Asia in 2014. Hanoi capital has ranked the 2nd in this list,only after Beijing, China. Ho Chi Minh City placed 9th and Hoi An placed 14th.
The TripAdvisor praised:"The charming capital of Vietnam was everlasting thousand-year. Beside of conservation of monuments as ancient town, memorial, colonial architecture, Hanoi is more and more developed and more modern.
Hanoi no longer held the old name is Thang Long, which means Ascending Dragon but this place never ignores its past, with the places like Hoa Lo Prison and Ho Chi Minh Mausoleum"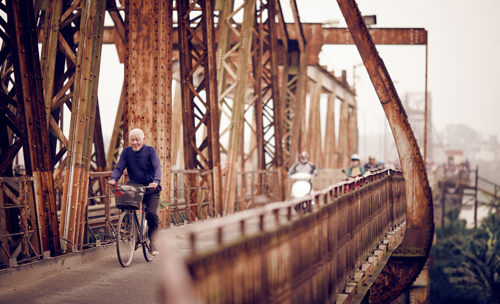 Hanoi capital has the peaceful ancient beauty mixed modern, youthful. Photo: Duong Duc Quang.
Top 25 cities honored TripAdvisor's Asian Destination Awards 2014 are: Beijing (China), Hanoi (Vietnam), Siem Reap (Cambodia), Shanghai (China), Bangkok, Chiang Mai (Thailand), Hong Kong (China), Ubud (Indonesia), Ho Chi Minh City (Vietnam), Kathmandu (Nepal), New Delhi (India), Tokyo (Japan), Hangzhou (China), Hoi An (Vietnam), Singapore (Singapore), Lijiang (China), Bangalore (India), Guangzhou (China), Bali (Indonesia), Chengdu (China), Mumbai (India), Taipei (China), Jaipur (India), Seoul (South Korea), Shenzhen Shenzhen (China).
Source: Vnexpress