TRANG AN - THE WONDERFUL PLACE IN NORLAND
Trang An has a beautiful nature with mountains, mysterious caves, peaceful river, sacred relics and rich flora and fauna.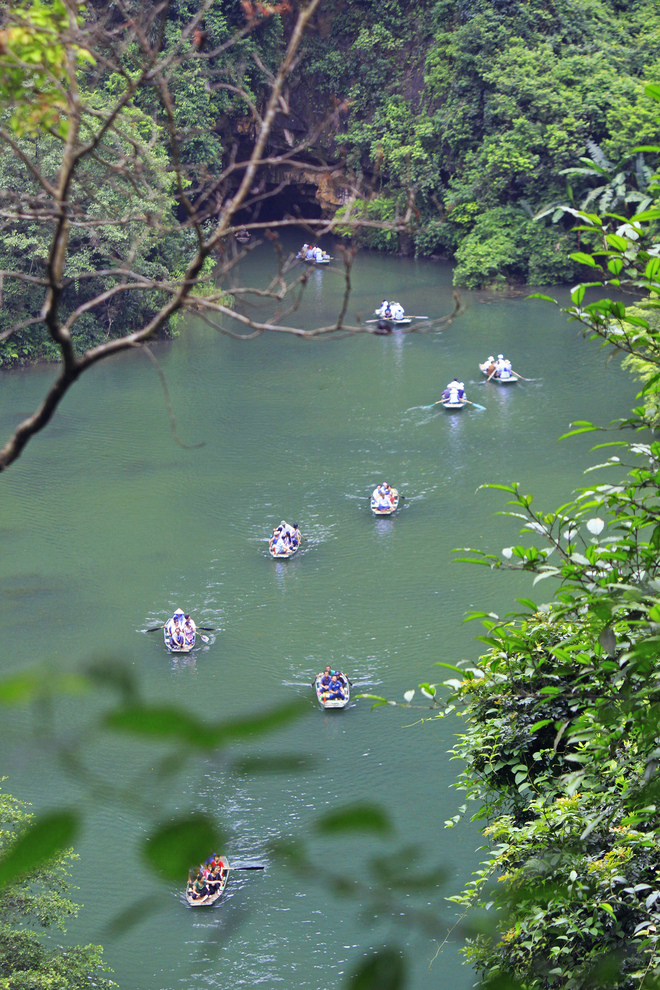 Trang An is an eco-tourism zone of World Heritage – Trang An in Ninh Binh province. It has been ranked by Vietnam to be national monuments that is particularly important and UNESCO recognized it to be Dual World Heritage from 2014.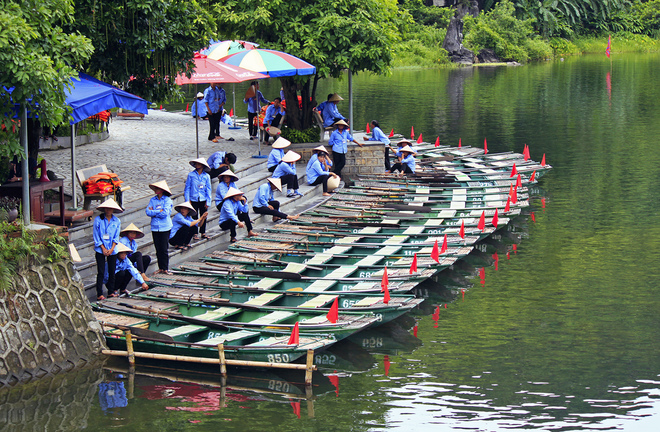 Trang An boat station located in Truong Yen commune of  Hoa Lu district, 7 km from Ninh Binh City, 96 km from Hanoi in the direction of south. From here visitors will start journey to discover the beauty of Trang An.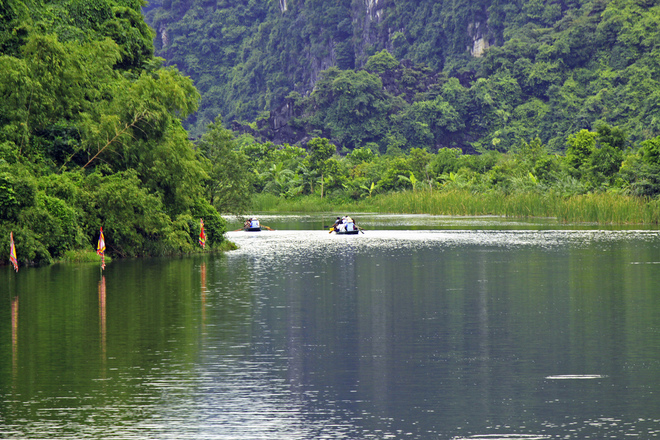 Trang An has limestone mountains with geological age about 250 million years, after a long time it has weathered by the transformation of the earth, climate, …Now Trang An has hundreds of valleys, caves, lakes.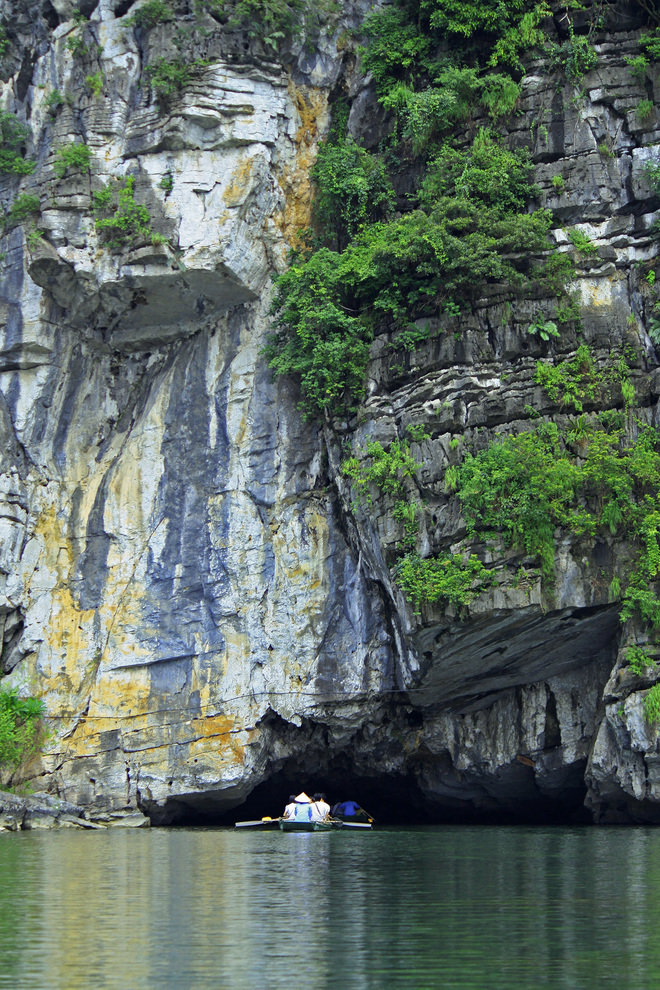 It's a beautiful place with of cloud mixed sky, tourists sitting on the boat can see bottom water.  This place has 31 lakes, swamps with 48 caves that has been detected such as Dia Linh cave, Sinh Duoc cave, Clouds cave,..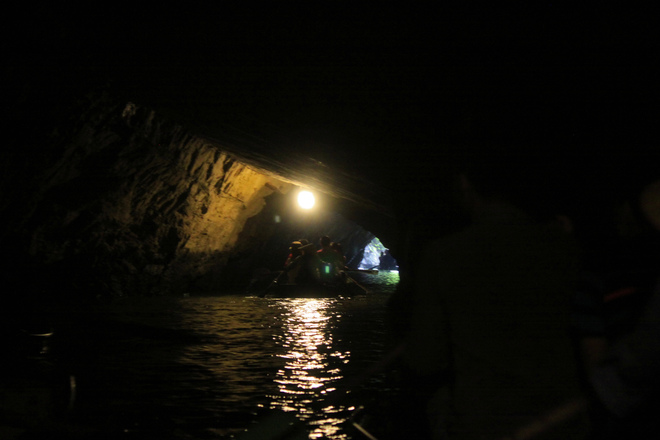 Each cave in Trang An all carry a specific characteristic as the name, Caves in here have many stalactites, water flowing from the cave ceiling made air in here very cool.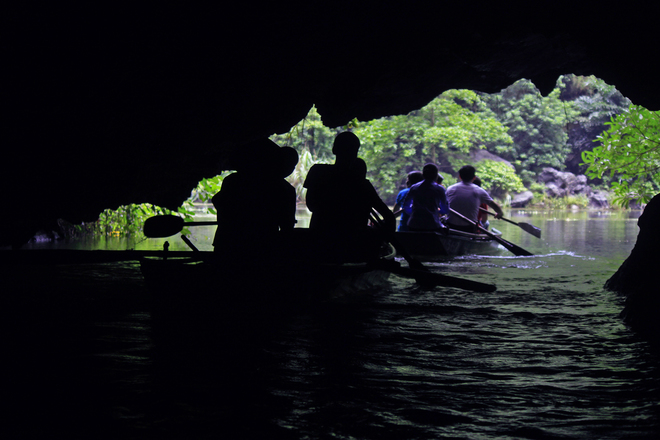 A special thing in Trang An is lakes connected each other by caves with different lengths. It has created more journeys through caves without turn back.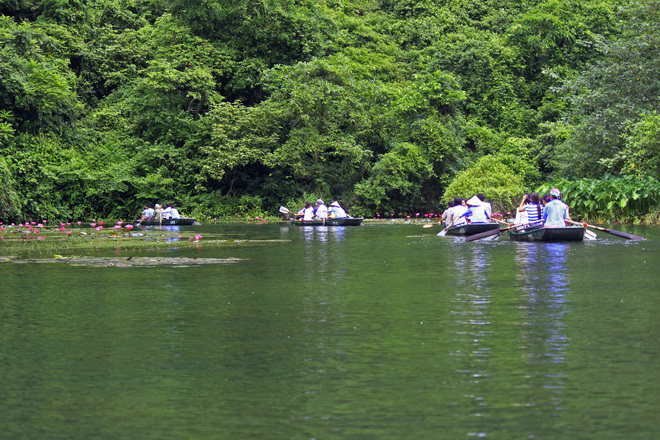 The two banks of the river is the rich diverse vegetation creating a lively seductive natural world. Trang An has really captivated those who love nature with the blue of the sky, vegetation,…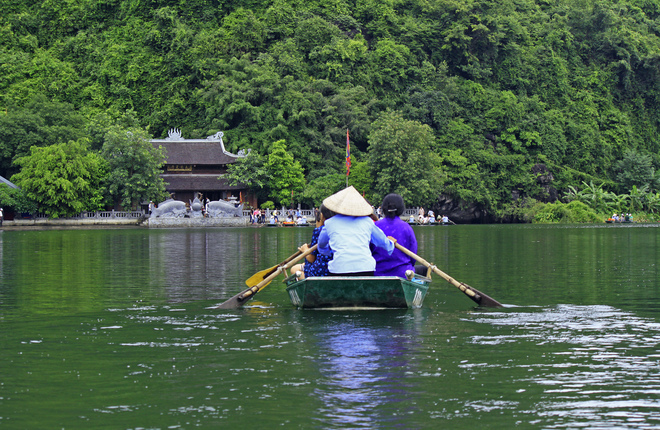 Trang An connects closely with the historical cultural value of Hoa Lu Ancient Capital. So tourists will be visited many historical monuments such as Trinh temple, Tran temple,…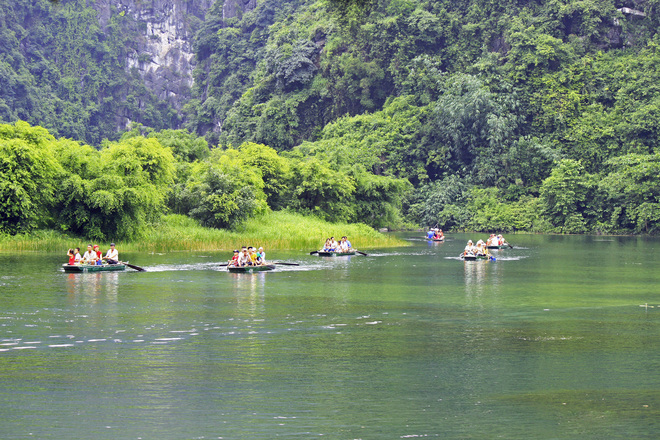 After more than 3 hours enjoying with most of the time on a boat, visitors will be come back the boat station and can begin journey to arrive other places of Ninh Binh.
Source: Vnexpress