Heineken countdown party to welcome 2014
Heineken countdown party is able to hold in 5 big cities of Vietnam: Da Nang, Nha Trang, Can Tho, Ha Noi, Ho Chi Minh City at the end of 2013.
>> Interesting cultural events at the end of 2013 in Vietnam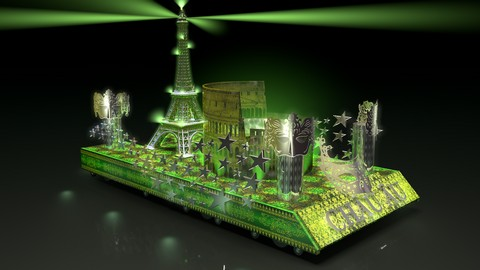 Float of Heineken countdown party 2014
It's a leader of innovation and organizing unique events, Heineken will bring to Vietnamese's fans new experience with event chains with name Heineken countdown party in 5 big cities from November 2013 to January 2014.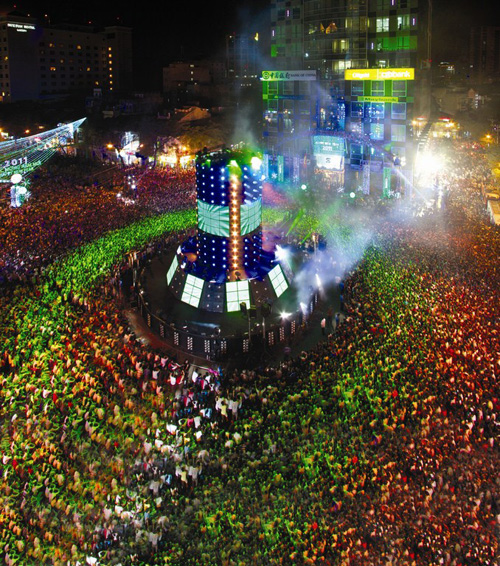 Heineken countdown party attracts thousands people to come in Vietnam
According to 5 main poles integration's idea, Heineken will march on unique car with 5 star image that is representation of Heineken's high quality. The expected program will carry the new-strange atmosphere festival with high standard from over the world to Vietnamese's audiences. Vietnamese people will have a chance to experience international festivals that is hard to find in Vietnam.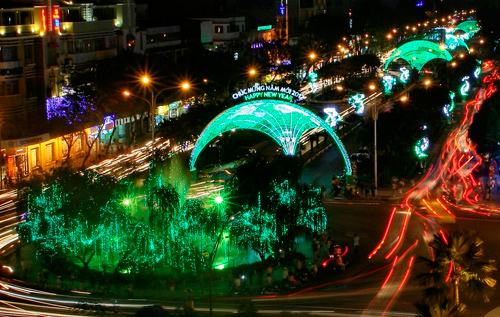 Heineken countdown party in Nguyen Hue boulevard

This event chains held on November, 9th 2013 in Da Nang, November 23rd 2013, Can Tho December 7th 2013. The energy of Heineken countdown party will be intensified with 2 big events will be organized in Ha Noi city and Ho Chi Minh City on December 31st 2013. Each event is really a big party with music, huge light and laser show effected of each characteristic city. In Ha Noi city, big Heineken countdown party will be held at Ha Noi Opera House. It will be held at the Crescent lake in Phu My Hung, district 7, Ho Chi Minh City. Can Tho City held Heineken countdown party at Song Hau park. Da Nang city held Heineken countdown party at Bien Dong park near Han River.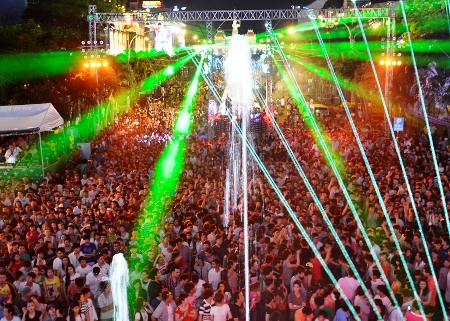 Huge colorful light 
The new image of Heineken will be introduced in Vietnam's market with silver color of main bottle and the red star in the left of bottle. This is the new symbol expected to bring new experience to Vietnam's consumers. There are many famous singers from the world and Vietnam will be gathered to perform in this party.
Moreover at the mid night, there is the fireworks display will light Saigon night and mark start of the New Year in spectacular style.
Have a nice day!
By Vietnam-evisa.org team