Hoi An - Vietnam imposes admission fees for tour groups
Starting on May 15, tourists who arrive in Hoi An as part of organized tour groups must buy tickets in order to enter the "ancient town."
Individuals wishing to support the tourist site may buy tickets, but it won't be mandatory.
According to Hoi An chairman Nguyen Van Son, tour groups without tickets won't be allowed entry into the ancient town in the central province of Quang Nam.
"Individual tourists and families will be encouraged to buy tickets, but whether they purchase them or not does not matter," he added, adding that anyone entering to dine, drink, or take wedding photographs would not be required to do so.
As part of the plan, staff will be stationed at the town's entrances providing guidance. There will not be separate paths for tourists and Hoi An locals. There won't be different routes for visitors and residents of Hoi An. The cost of a ticket is VND80,000 for Vietnamese citizens and VND120,000 ($5.11) for foreigners.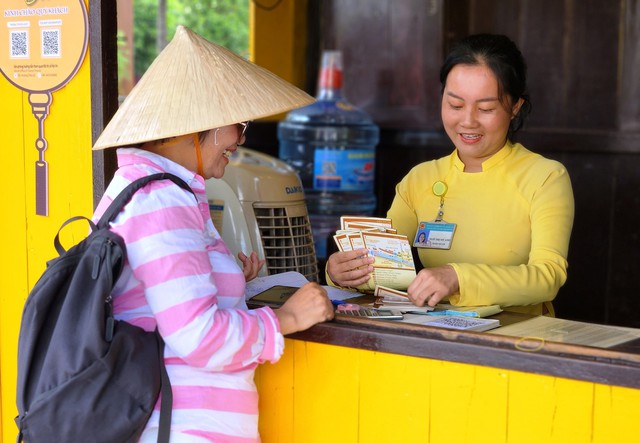 A Tour guide buys tickets for the group before entering the old town
From the parking area, tour groups will be monitored and instructed to take certain routes. Groups without tickets will be ejected from the city, and the tour guides who are with them will be fined.
Hoi An said in April that it was implementing a management plan that required all visitors to buy tickets. The news, however, turned out to be contentious, and many people expressed their dissatisfaction with the proposal, leading to its cancellation.
Son said that without a source of income, the town will not be able to maintain order, infrastructure, and the environment, as well as the localities' unique cultural activities.