Interesting cultural events at the end of 2013 in Vietnam.

The end of 2013 is really interesting moment for cultural events which are celebrated to welcome the New Year in Vietnam. Christmas ceremony, Flower festival in Da Lat City, event with theme-countdown to welcome 2014, food festival Vietnam- France, etc. are eager activities in this December.

1. Christmas
Christmas is one of the most important activities for Christian in over the world. Catholic was conveyed into Vietnam about the 19th century by French vicars. Although it is lately transmitted into Vietnam, it soon becomes major religion in Vietnam. Today Christmas is held not only for Christian but also for visitors who are other religions and non- believers. Visitors can enjoy holy night on 25th December combination with listening preaches by vicars and sightsee colorful pines at any cathedral in Vietnam.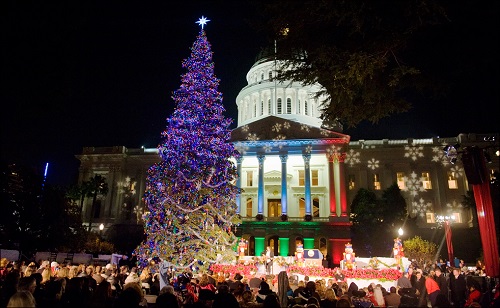 The pine tree at Christmas
2. Flower festival in Da Lat City
Flower festival will be held from 26th December 2013 to 1st January 2014 with 3 major cultural events such as: publishing tourism year Tay Nguyen – Da Lat 2014, 120 year ceremony for foundation and development Da Lat City, 4th flower festival in Da Lat. In this festival, Da Lat will be decorated by colorful flowers. The most remarkable activity is night ceremony with theme-120 year Da Lat and flower. Moreover, flower space, flower market, seminar about Da Lat and Flower, etc. are also the exciting activities.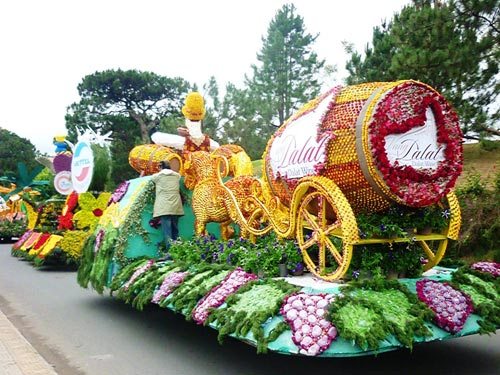 Flower festival in Da Lat
3. Food festival Vietnam-France
On 14th and 15th December, Trade and Industry department of France in Vietnam will celebrate street event at 23/9 park in Ho Chi Minh City. Its name is Food festival or Le bon marché in French. When coming this festival, visitors can have an opportunity to join in market areas which purchase cultivating products in high standard from France, restaurant areas which serve many kinds of food and drink from France. Moreover, there are some interesting entertainment activities attracting tourist for coming.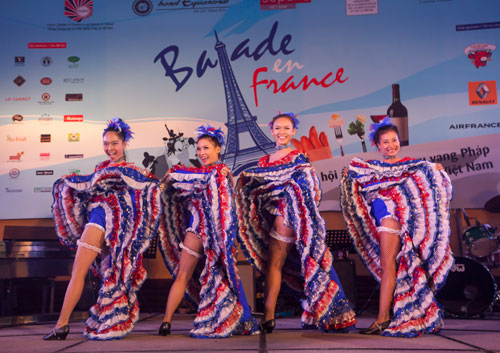 Can can-the famous dance from France
4. Tien Luc festival
Tien Luc festival is celebrated on 9th first lunar month, 20th fifth lunar month, 20th eighth lunar month and 20th eleventh lunar month at Tien Luc commute, Lang Giang district, Bac Giang province. In this festival, there are many folk activities such as: swing, tug of war, cock-fighting, etc. These folk games express unification spirit, cultivating belief and to wish wealth crop, comfortable life.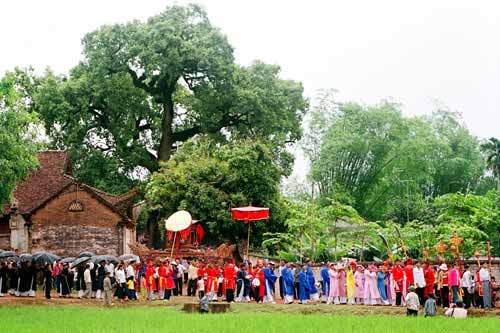 Tien Luc festival
5. Go Thap festival
Go Thap festival is the biggest and largest event of residents in Dong Thap Muoi area- an area in the Vietnam southern. It is held twice a year on 16th third lunar month and 16th eleventh lunar month, equal to 18th December at Thap Muoi district, Dong Thap province. First, visitors can visit unique relics such as: Go Thap Muoi, ancient tower, Ba Chua Xu temple, etc. and then they can enjoy folk air festival combination with cultural and art performances.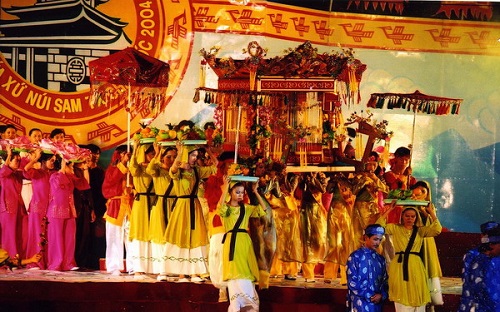 Procession in Go Thap festival 
6. Count down event to welcome 2014
Count down event to welcome 2014 will be held on 31st December at Cach Mang Thang Tam square and the Opera House in Ha Noi. This is a suitable opportunity for family, lovers, friends, etc. sitting down with together to say goodbye the old year and welcome the New Year with best wishes.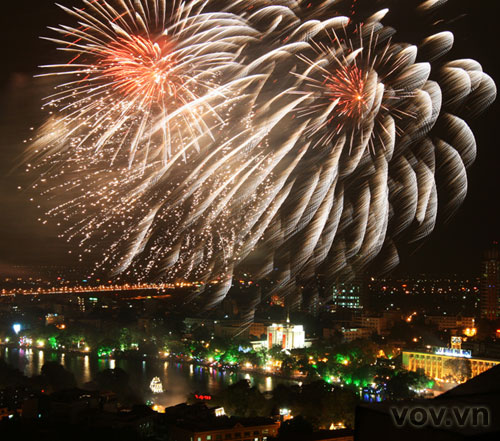 Fireworks in Ha Noi sky to welcome New Year
Have a nice day!
By Vietnam-evisa.org team