International Culinary festival 2014 in Hue
International culinary festival 2014 will be held in Hue from April 15th 2014 to April 19th 2014 at Phu Xuan Park of Hue city.
According to Mr. Phan Tien Dung-director of Culture, Sport and Tourism Department of Thua Thien Hue province, there are over 100 counters of Vietnam, Lao, Cambodia, Thailand, Myanmar, Singapore, Malaysia, Indonesia, Japan, Korea and China in international culinary festival 2014.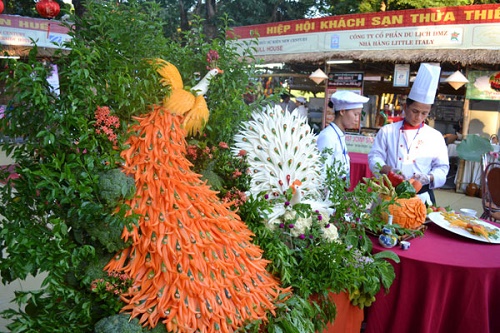 Food counter in international culinary festival-Hue
The culinary festival is a chance to introduce typical and unique Vietnam food from different areas. Especially, famous food in Hue will be displayed to tourists to enjoy. Furthermore international foods from many countries will be converged in Hue city.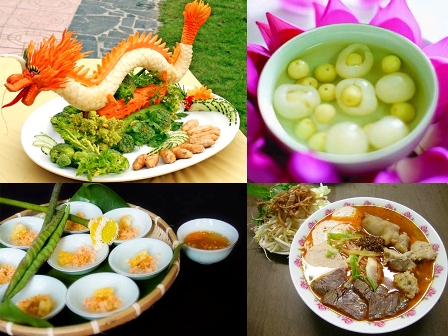 Famous food in Hue city
In addition, this is also opportunity for hotels, restaurant exchange culinary experiences together. They can share culinary experience and develop food diversity of their countries. It contributes to diplomatic relationship between Vietnam and countries in the world.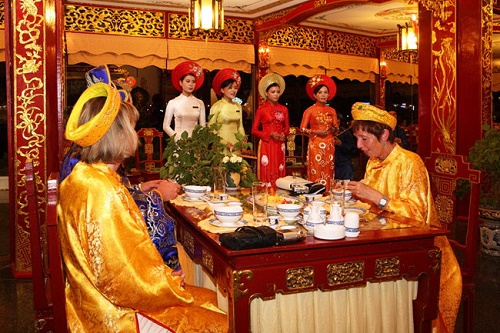 Royal Hue meal reproduction
Hue city is famous for not only beautiful landscapes but also royal dishes. There are many restaurants serve typical dishes which were only serve for royal family. Tourists can have a chance to enjoy royal dishes and wear royal costume. This is really exciting experience.
There are many interesting culinary programs containing: culinary performance, serving tourists at counters, typical food exhibition, preparing cocktail from aver the world, introducing new cocktail brand, and cocktail processed from famous domestic and international alcohol.
Have a nice day!
By Vietnam-evisa.org team