Khau Vai pass: wild canyon in northern Vietnam
In the northern highlands Ha Giang Province, the Khau Vai Pass provides breathtaking vistas, sheer cliffs, and a green river for kayaking and camping excursions.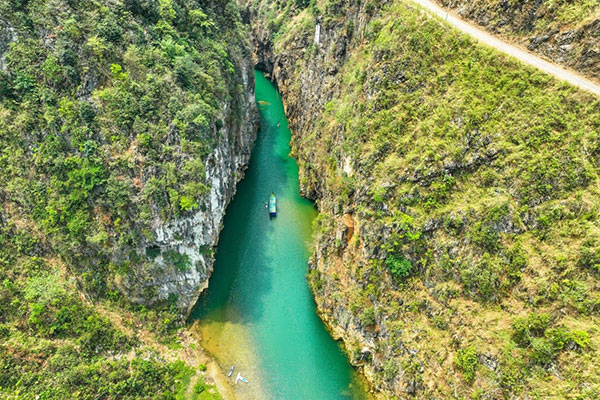 North of Meo Vac District, close to the boundary between the provinces of Ha Giang and Cao Bang, is the picturesque canyon known as the Khau Vai Pass. It is situated inside the boundaries of the Khau Vai hydroelectric reservoir, around 20 to 25 kilometers from Meo Vac. It is around 300 miles from Hanoi and requires 8 to 9 hours to go there from the capital.
The Khau Vai Alley boasts two towering cliffs and a green river flowing between them, similar to the legendary Tu San Alley at the base of Ma Pi Leng Pass, one of Southeast Asia's most stunning canyons.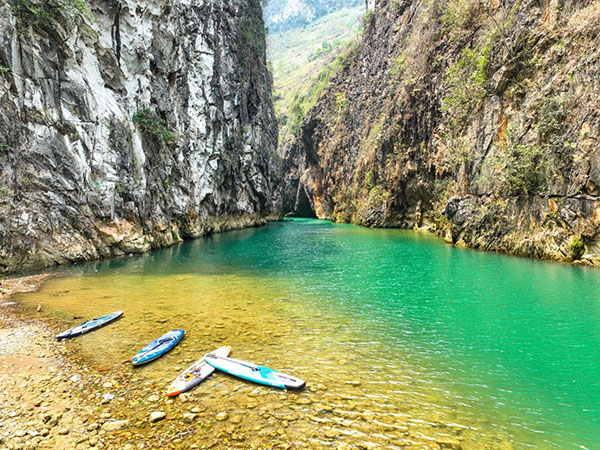 Long, a traveler from Hanoi expressed his admiration for Khau Vai Alley's pristine condition and natural beauty. "But it's not as long or as spectacular as Tu San Alley," he said.
Additionally, he added that there is a location inside the canyon where people may camp and prepare their own food. For individuals who enjoy finding new things, enjoying a little privacy, and exploring, this is the ideal location.
Visitors must first proceed to the Khau Vai Wharf and purchase a boat ticket along the Nho Que River in order to access the pass and the Khau Vai hydropower lake. Each ticket is around VND100,000 ($4.26). There are restrooms, toilets, and clean water on the wharf.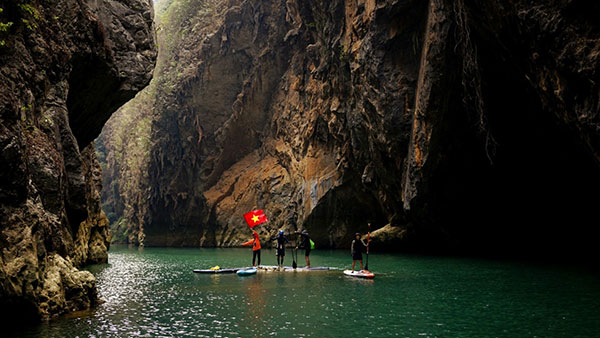 Right now, the weather is calm and pleasant in the Khau Vai Pass, making it easy for travelers to enjoy a boat trip without being chilly. Evening and early morning temperatures might drop by 18 to 20 degrees Celsius. September through December is the ideal time to visit Ha Giang, when tourists may marvel at the fields of wild buckwheat, a little pink wildflower with triangular-shaped leaves.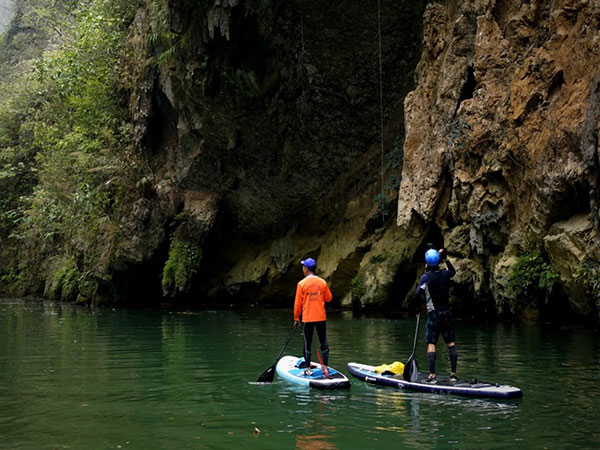 Alternatively, visitors can come here in the summer to escape the heat as the Northwest region remains somewhat cool all year round.
Tours over the Khau Vai Pass are not currently available via travel agencies. Visitors can, however, take a trip to Ha Giang and then traverse the pass on their own. Additionally, they can ask the firm for a personalized tour as well as aid with food and camping.
There are just a few boats at the Khau Vai dock, so travelers are advised to make reservations in advance, according to a tour guide from SanSan Camping Travel. Additionally, he advised travelers to pack necessities such as food and water as there aren't many facilities close to Khau Vai.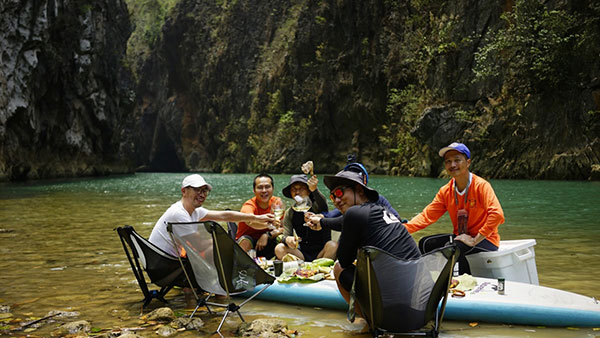 Visitors can also stop at the Khau Vai Rock Garden and the Khau Vai Love Market, which takes place on the 26th day of the third lunar month, on their journey from Meo Vac Town's central market to Khau Vai village's boat station. This is a distinctive market where local ethnic people encounter their former loves in the open while dressed in their best traditional attire.