LIGHTBOAT FESTIVAL ON THE SAIGON RIVER
The unique structures of  Saigon such as: Ben Thanh Market, City Theater, Reunification Palace, City Post Office…have been reproduced vibrant and more colors on the Saigon River.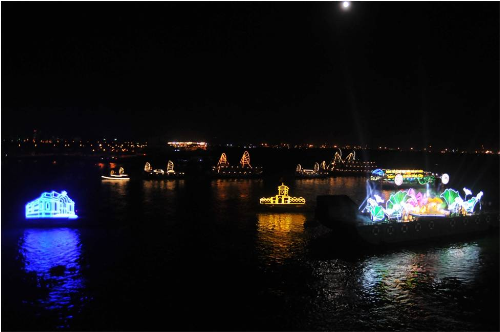 Lightboat festival Ho Chi Minh City the first time in 2014, themed "Vibrant Ho Chi Minh City" to celebrate ten years the Formation Day and development of the International Travel Expo (ITE) in Ho Chi Minh City and promote, introduce the city's waterway tourism.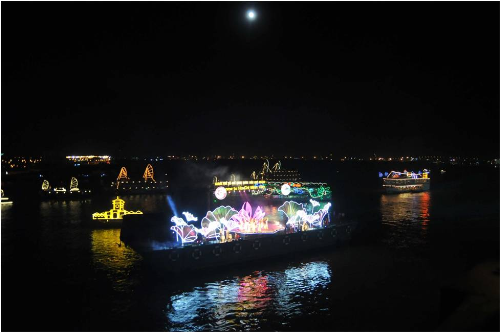 This is festival which Ho Chi Minh City People's Committee together with Ho Chi Minh City Department of Culture, Sports and Tourism hosted with participation of Ministers, Mayors of 5 countries: Cambodia, Laos, Thailand, Myanmar, Vietnam; leaders of Ho Chi Minh City People's Committee; guests from international travel agents…In Lightboat festival, guests satisfied with modern laser lighting shows and artistic performances which were erected on the Saigon River.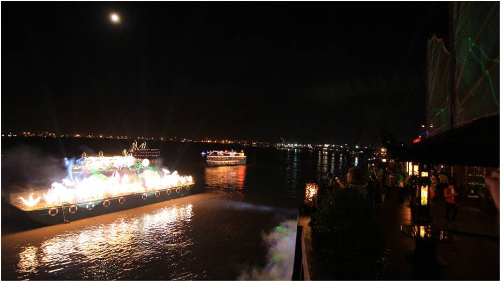 The place which enjoys a view the most beautiful in the festival is from Elisa ship – where opens and takes place the reception for the international travel partners including 200 visitors and 100 guests to be the national tourism leaders, leaders of international cities in the region and leaders of provinces, cities and localities in Vietnam.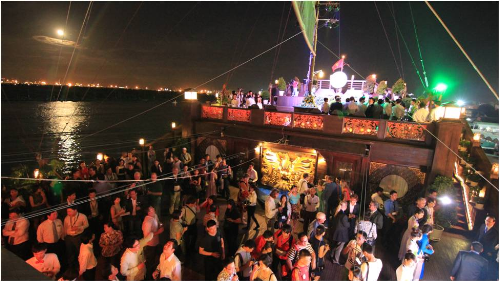 Guests present at the rooftop of Elisa ship to track the Lightboat festival.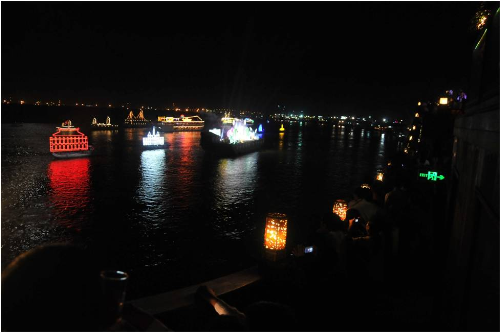 When standing anywhere on five floors of the ship, you can enjoy overview of lightboats on the river.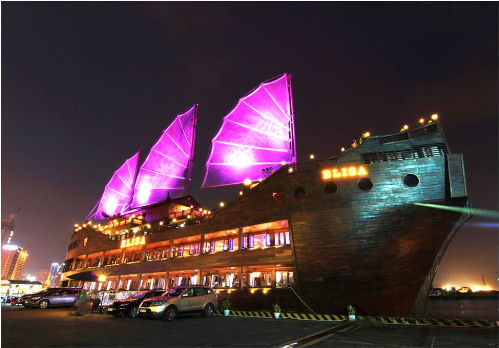 With the special design, Elisa ship is appreciated to be the unique restaurant ship. So, after 4 months of operation (5/2014), the ship was selected to host Lightboat  festival  the first time.
Source: Vnexpress