TOURISTS HAVE A PASSION FOR VIETNAM BECAUSE SAFETY INDEX AND HAPPY PLANET INDEX ARE HIGH
Thanks to 2 advantages as above, Vietnam was voted in the top 10 the most perfect nations for single travelers.
The Travel & Leisure has just published about top 10 best destinations list for single travelers, based on two criteria: Is that a happy nation and really safety?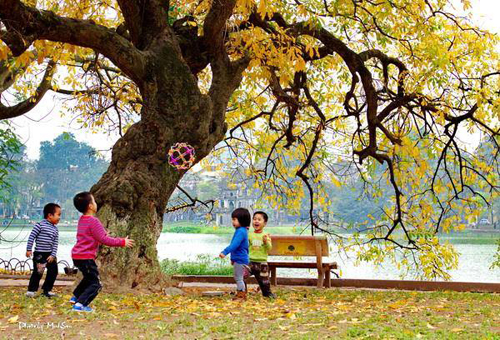 Hanoi – Vietnam's capital - It's the city having a lengthy history and own many beautiful sceneries. Photo: Minh Son.
With the criteria as above, based on vote of travelers, statistical figures of Global Peace Index and Happy Planet Index, Vietnam is at six position on the list, above other developed countries such as: Germany, Japan, Sweden,…
Commenting on Vietnam, the magazine wrote "This is a country having colorful street life and very safe, wherever you are. Tourists can feel free entertainment in busy places such as: Ben Thanh Market (Ho Chi Minh City), Dong Xuan Market (Hanoi), playing Tai Chi Shadow Boxing with hundreds of strangers, watching Highland mountains scenery or enjoy Phu Quoc beach without worry about safety issues of themselves".
Topping the top 10 perfect destinations for single travelers is New Zealand. This nation is praised to be a safe nation and own many beautiful sceneries as paradise. The next position of Norway, Switzerland, Costa Rica, Austria, Vietnam, Chile, Japan, Sweden, Indonesia.
Source: Vnexpress