Nguyen Hue flower street welcomes Vietnamese Lunar New Year 2014
According to Saigon Tourist announced Year on December 25th 2014, Ho Chi Minh City people's committee officially accept to decorate Nguyen Hue flower street to welcome Vietnamese Lunar New Year.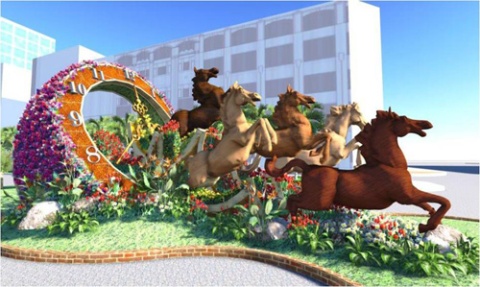 At the begining of Nguyen Hue Street with strong horses
Most of construction of Nguyen Hue flower street are ready to welcome Vietnamese Lunar New Year. This year, the theme of Nguyen Hue flower street is Ho Chi Minh City's my love. This theme bring message about active, innovative and enthusiastic city to tourists.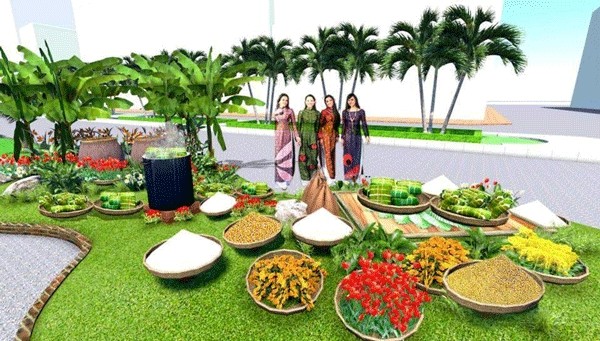 Typical image of Vietnam southwest
This year, Nguyen Hue street will be closed from 7:00 January 18th 2014 to 18:00 January 28th 2014 to prepare for flower decoration. Total preparation time is nearly 11 days. After Nguyen Hue flower street finish, it will become street for pedestrian only. All vehicles won't accept to traffic in Nguyen Hue street from January 28th 2014 to February 3rd 2014.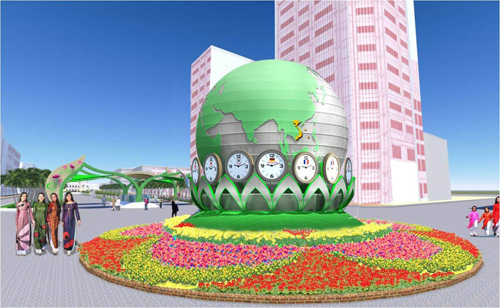 Sphere clock in Nguyen Hue Street
Nguyen Hue street will be divided into 7 sections with own decoration. 3 main sections are: integration and development; sentimental integration and aspiration section.
The street begins with horse hooves are launched that pull a with wagon full flower as a sphere clock. So the beginning of street is called timeline section. Then, along to Nguyen Hue street is decorated by big apricot flower as good greeting to welcome New Year.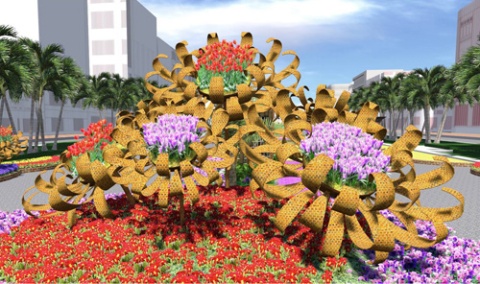 At the end of Nguyen Hue Street with huge flowers
After that tourist can see typical image of Vietnam southwest throughout coconut trees, colorful flower baskets. Famous flowers from Da Lat city also are brought to decorate at the crossroads of Nguyen Thiep street and Mac Thi Buoi street (district 1).
The end of Nguyen Hue street is aspiration section. The remarkable point of this section is huge colorful flowers which are optimistic symbol about Ho Chi Minh brilliant's future.
At the intersection of Nguyen Hue street and Ton That Thiep street, there is a sphere clock with message: let's save every minute to protect our green global.

Have a nice day!
By Vietnam-evisa.org team