Nine ancient architecture of Saigon (part 2)
Reunification, Nha Rong wharf, Vietnam history museum, Vietnam Quoc Tu pagoda, Saigon Post office attract tourist by its history and ancient architecture (part 2)
>> Nine ancient architecture of Saigon
5. Saigon Post office
Saigon post office located at 2, Paris Commute, district 1. Saigon post office was built from 1886-1891 basing on outline of architect Villedieu and assistant Foulhoux. This is the architecture combines European style with decorative Asia. Locate next to Notre Dame Cathedral an close to Diamond Plaza shopping center, this creates structures interaction lively, beautiful and become the center of Saigon.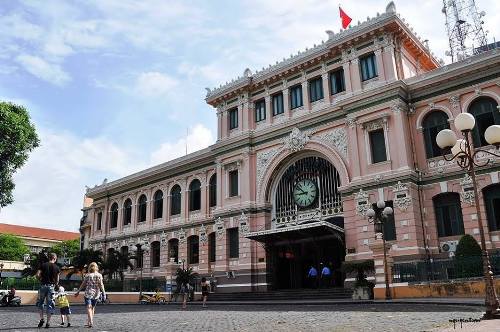 Saigon post office
6. Ben Thanh Market
Ben Thanh market is considered symbol of Saigon. It renames and replaces many times, it was stared to build on March 1914 with name Ben Thanh as nowadays.
Ben Thanh market contains 4 main doors, 4 towers that are toward to 4 streets to central district 1.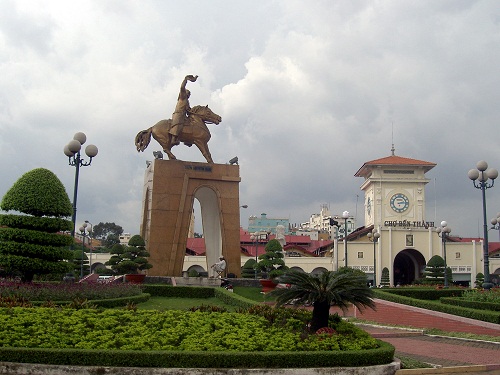 Ben Thanh market
7. Ho Chi Minh People's committee
Ho Chi Minh People's committee office located on Nguyen Hue Boulevard, district 1, which was built from 1898 until 1909 by architect Gardes. It is designed as bell simulation in the northern of France.
It was used for office under France invader. Nowadays, it is used for office of Ho Chi Minh People's committee. It is considered as most important and beautiful in Ho Chi Minh City.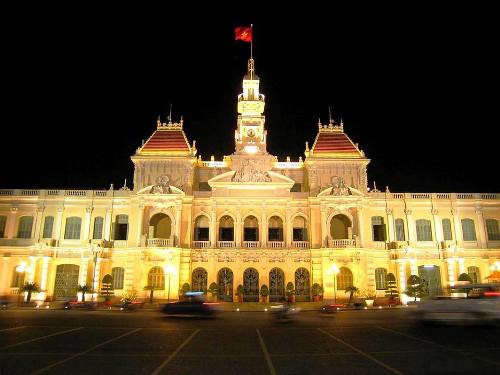 HCM people's committee

8. Nha Rong wharf
Nha Rong harbor was built on March 4th 1863. They built it for accommodation manager to manage ticket boat. It is also the place that Nguyen Tat Thanh left Vietnam to seek the ways to save Vietnam from slavery.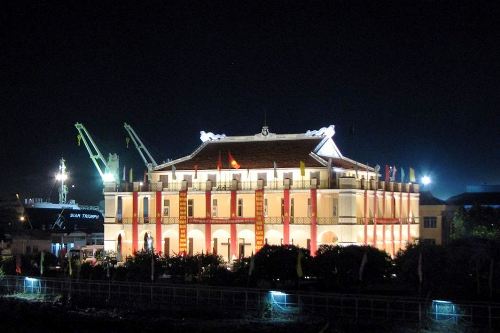 Nha Rong wharf
9. Vietnam history museum
Vietnam history museum located in Ho Chi Minh City and uses to exhibit thousands relics from Vietnam and world.
Vietnam history museum was built following designation of architect Delaval on November 28th 1927.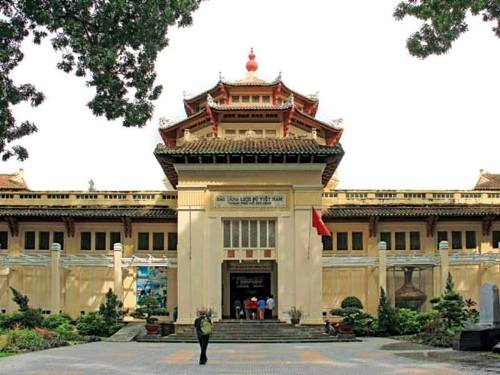 Vietnam history museum
Have a nice day!
By Vietnam-evisa.org team