Phu Quoc island – a beautiful pearl of Vietnam (Part 1)
Phu Quoc island – a paradise can't be missed when foreign visitors come to Vietnam. With the original beauty and the fresh atmosphere, it is the best place for those who want to relax or who want to love adventure and explore new lands.
1. Nguyen Trung Truc temple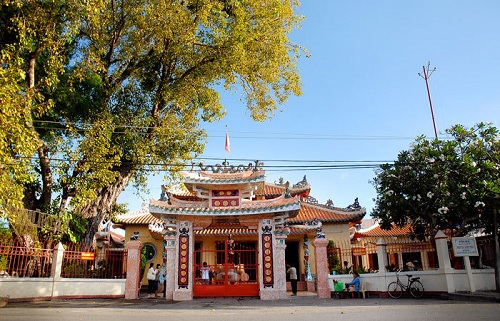 The gate of Nguyen Trung Truc temple
Nguyen Trung Truc is a talented army general of Southerners in particular and Vietnamese in general. He played an important role in the war against the aggressors. The local people built this temple to memory him - an immortal hero of Vietnamese. On 28th Luna August every year, many people from different regions in Vietnam come to this temple to worship him.
2. The cape of Ganh Dau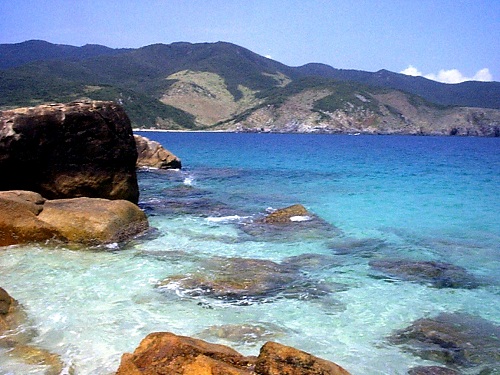 The rocks in the cape of Ganh Dau
The Ganh Dau, a headland jutting into the sea, attracts many tourists by its original beauty and its characteristics. From this place, visitors can see the sea border between Cambodia and Vietnam. It featured a beach shaped like an arc and is 500 meters long. It is great for tourists both bathe in the sea and enjoy seafood at restaurant near the beach.
3. The cape of Dinh Cau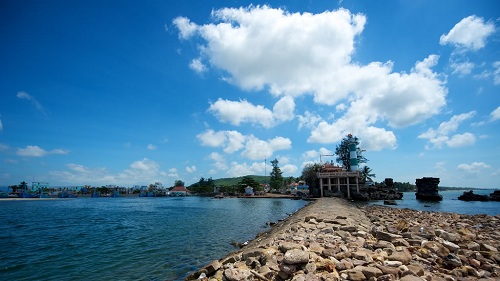 The entrance to enter the cape of Dinh Cau
Dinh Cau is one of the most attractive places in Phu Quoc Island. At this cape, the layout of rocks is pretty unique; the top of the highest rock is covered by a small ancient temple and some ancient trees. Especially, watching the sunset on a beach makes travelers fall in love with this place.
4. Thom Island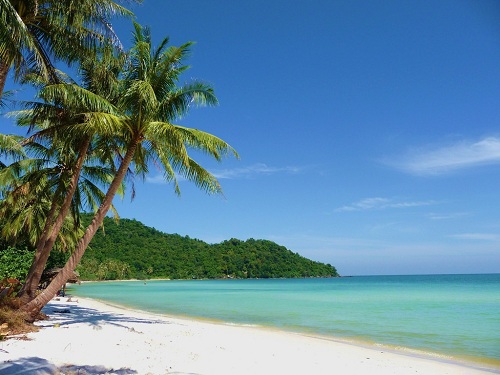 The beautiful beach of Thom island
In the northern areas of Phu Quoc Island, there is a group of small islands. The local people call it is Thom Island – a famous beautiful scene of Phu Quoc Island. At Thom Island, visitors easily dive and look the coral under the sea; they also can see aquaculture farms, man-made pearl farms, etc. There is a famous village near Thom Island that is very interesting for tourists can fish cuttle-fish in the evening.
5. Tranh Stream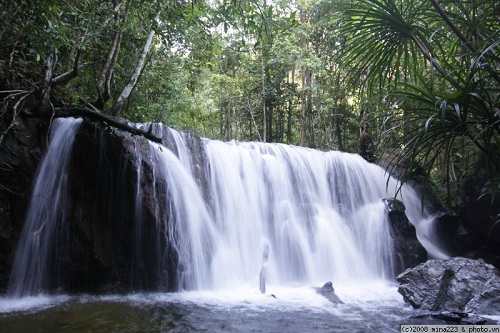 Tranh Stream at Phu Quoc island
Tranh Stream is formed by a lot of small streams which run strongly through the forests and chasms. This stream looks its nest in the summer (from June to September). With the advantage of a beautiful landscape, it is the best place who a group of people to go camping, relax or take part in outdoor activities.
Have a nice day!
By Vietnam-evisa.org team